Apple plans to open iTunes LP for independent labels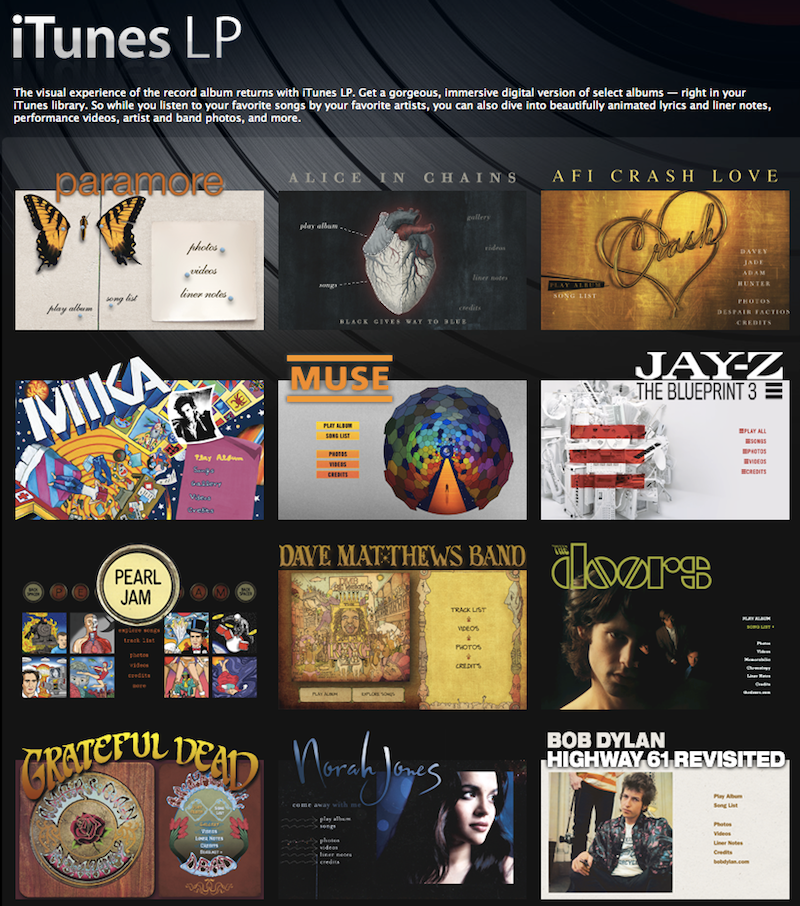 Responding to criticism that the iTunes LP format has been priced out of reach for independent musicians and labels, Apple has said it plans to open the format in the near future.
Apple's public relations team contacted one U.K outlet this week to let them know that rumors of a $10,000 production fee for iTunes LP are false. Apple reportedly told Electricpig.co.uk that the company is "releasing the open specs for iTunes LP soon, allowing both major and indie labels to create their own. There is no production fee charged by Apple."
Last week, a report stated that Apple charged a $10,000 production fee to develop its new interactive digital album titles. The details were discovered when a small record label representing four artists expressed interest in creating iTunes LP content.
Apple's statement would seem to suggest that the company intends to allow labels, musicians and developers the ability to create their own iTunes LP formatted content for sale on the iTunes Music Store. That system would bypass the current method, for which Apple reportedly charges $10,000.
Currently, there are only a dozen iTunes LP works offered right now. The new iTunes interactive media content formats are built using open web standards: HTML, CSS, and JavaScript, using a new framework Apple calls TuneKit.
iTunes LP is the official name of Apple's long-rumored "Cocktail" project. Made official at the company's media-centric event in September, the format aims to incentivize purchases of full-length albums with bonus content like photos, videos, and more.
The still-new format has already begun to expand beyond albums and into the comic book realm. Tyrese Gibson's "Mayhem" went on sale in September, offering the comic along with additional content, including a song by Gibson, a 45-minute "making of" video, black-and-white storyboards, alternative covers and more.