Apple exploring solar power, parking assistance, kinematic input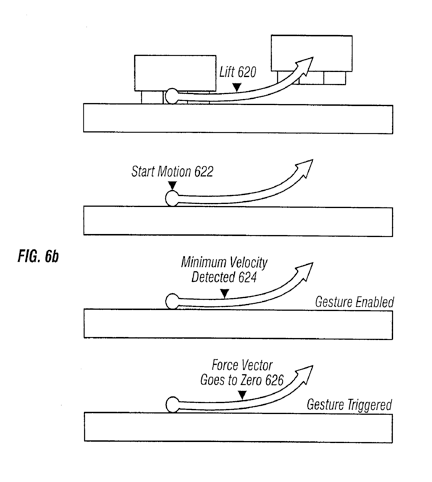 Future products from Apple could be powered by the sun, might help you find a quick and easy parking spot for your car, and could interpret three-dimensional force-based "gestures" with your mouse.
A number of new Apple patent applications were revealed through the U.S. Patent & Trademark Office this week:
"Kinematic" input senses force, velocity
One application describes an input device, such as a computer mouse, equipped with one or more force and motion detection sensors. How the device is handled relative to a surface — say, a desk — would be interpreted by the device and shared with the computer.
This data could be used to understand "gestures" in the same way Apple has employed multi-touch gestures on the iPhone and with trackpads on its MacBook and MacBook Pro computers. Entitled "Methods and Apparatus for Processing Combinations of Kinematical Inputs," it is credited to Omar S. Leung and was filed for on July 18, 2008.
"Such gestures may include, for example, brushing motions, scooping motions, nudges, tilt and slides, and tilt and taps," the application reads. "The application can then respond to each gesture (or gesture combination) in any number of ways."
It goes on to say the inputs could be used for video games, file browsing, interactive navigation, communication systems, control systems, military systems, medical devices and industrial applications.
The sensors would allow users to press the input device, like a mouse, down against the desk and apply pressure. Or, they could lift the device off of the surface and bring it back down with varying velocity. Such motions could allow more dynamic methods of input.
Parking and location management
Another application aims to make finding a parking spot easier. By accessing the current location, such a system could access a database of information with parking regulations, traffic patterns, travel times and more.
Entitled "Parking & Location Management Processes & Alerts," the application is credited to Casey Maureen Dougherty. Apple filed the invention on July 16, 2008.
Given that cities often have specific times where parking spots are available, or where parking rates are adjusted, such a system would look to help users avoid tickets and find the fastest, quickest and least expensive parking option.
Based on all factors involved, the GPS-powered system could calculate arrival times based on the final destination and its proximity to the parking spot. For example, a user heading to a sports game would get not only the travel time in the vehicle, but also the amount of time it will take to walk from the parking spot to the arena.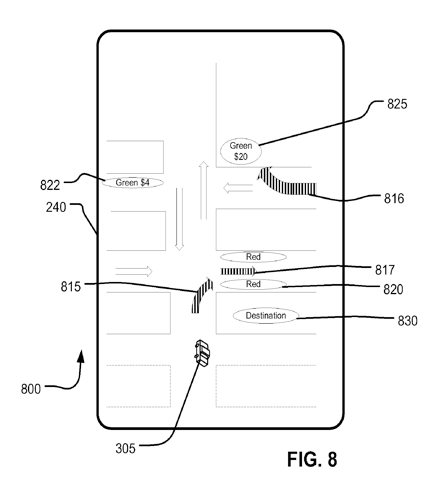 Solar cell recharging for iPod, iPhone
Finally, an application describes a portable device such as an iPod or iPhone that would include solar cells capable of powering or recharging a device with energy from the sun. The system would include circuitry that would monitor the state of the battery and decide if recharging is necessary.
The system's circuitry could interpret the current battery state and adjust activity to extend battery life or rely more on external solar power.
Solar cells could be placed on both the front and back of the device, giving a large surface area to collect more potential power. The application notes that solar cells can be made into rigid materials, allowing virtually the entire exterior of the device to be covered in cells. One diagram included with the application shows an iPod with its front and back made of solar cells.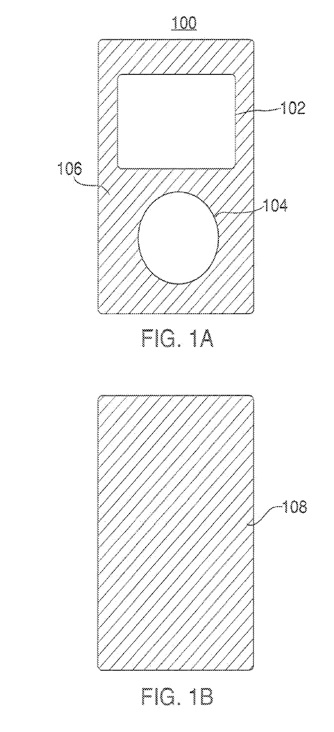 Titled "Power Management Circuitry and Solar Cells," the invention is credited to Michael Rosenblatt and Daniel A. Warren of Apple. The company filed the application on Aug. 5, 2008.