Microsoft aims at Apple with multitouch Windows Phone 7 Series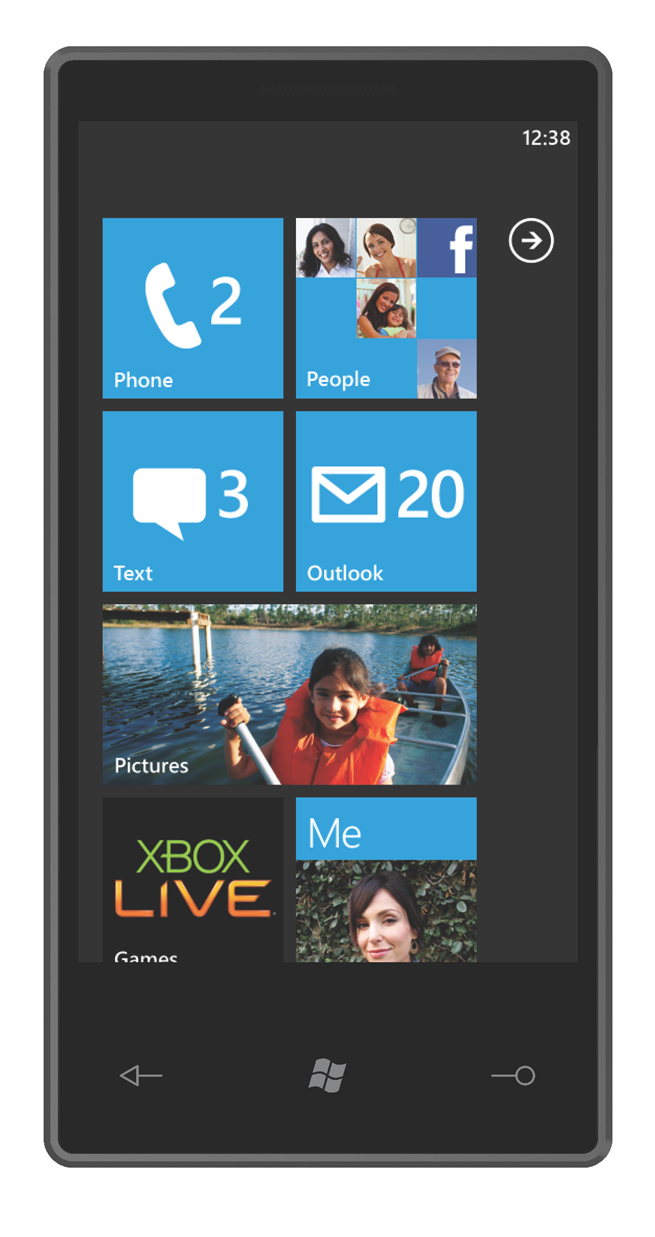 (Mobile World Congress) Just four months after Windows Mobile 6.5 hit the market, Microsoft has officially introduced Windows Phone 7 Series, the new multitouch-capable mobile operating system the software giant hopes will take on Apple's iPhone.
Windows Phone 7 Series includes "integrated services" that Microsoft has dubbed "Hubs." These are divided into six categories that aim to make it easy for users to gather information: People, Pictures, Games, Music + Video, Marketplace, and Office. The first handsets are expected to arrive in holiday 2010.
All versions of the hardware will have three buttons on the face: Start, search and back. The dedicated Bing button will allow one-click access to search from anywhere within the phone. Integration with Bing search allows the system to automatically locate the user and allows them to conduct a local search.
Much like on the iPhone, Windows Phone 7 Series supports pinch to zoom in its maps application. The new mobile operating system also includes integration with Xbox Live and uses the Zune interface and branding for its media player.
"In a crowded market filled with phones that look the same and do the same things, I challenged the team to deliver a different kind of mobile experience," Microsoft Chief Executive Steve Ballmer said. "Windows Phone 7 Series marks a turning point toward phones that truly reflect the speed of people's lives and their need to connect to other people and all kinds of seamless experiences."
The new software's "Start" screen includes constantly updated "live tiles" that show users real-time content. Microsoft has touted these as "breaking the mold of static icons that serve as an intermediate step on the way to an application."
For example, creating a tile for a contact would allow live updates on the person, such as newly uploaded Facebook photos or status updates. The information could be gleaned from the Start page without ever loading an application.
The six hubs in Windows Phone 7 Series were selected because they represent the activities and information that are most important to people, Microsoft said. The following is a breakdown of the hubs included in the new software:
People: Ties in live feeds from social networks and photos to contacts. Includes a central place to post updates to Facebook and Windows Live.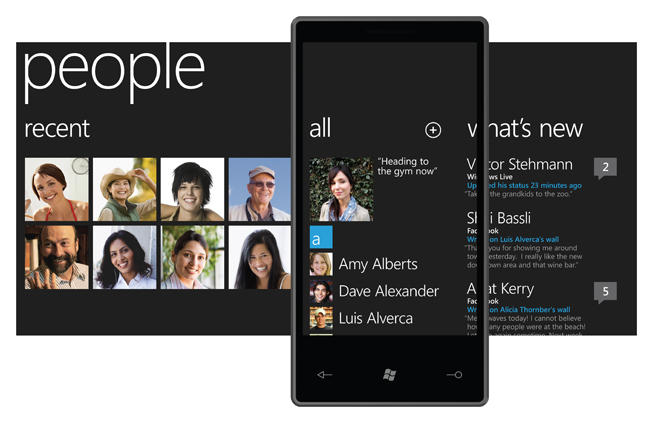 Pictures: Allows users to share photos and videos with a social network. Also integrates with the Web and PC, allowing users to view their entire picture and video collection.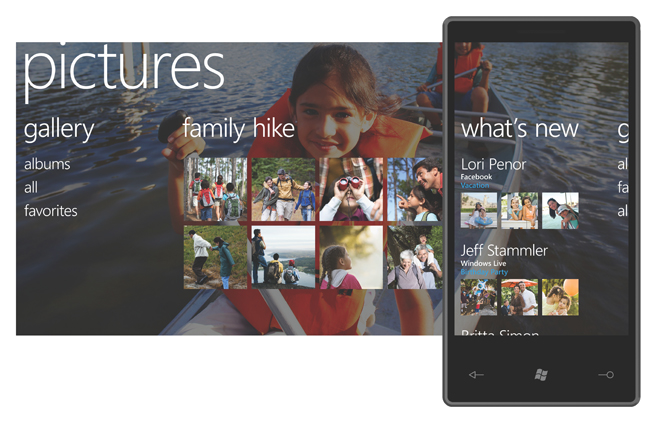 Games: Connects with Xbox Live and plays games. Allows users to see a gamer's Xbox Live avatar, achievements and gamer profile.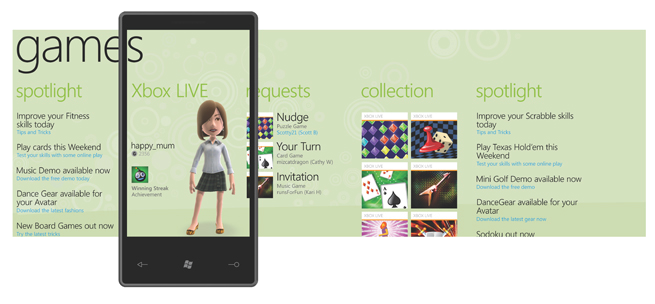 Music + Video: Brings "the best of Zune," Microsoft said, to the mobile phone. Includes online music services, syncing with content from a PC, and a built-in FM radio. Also connects with Zune Social for sharing music.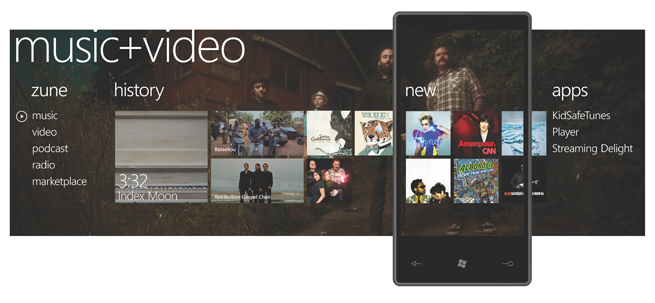 Marketplace: Microsoft's own app store gives access to certified applications and games.
Office: Offers access to Microsoft Office, oneNote and SharePoint Workspace. Users can read, edit and share documents. Also offers access to Outlook Mobile.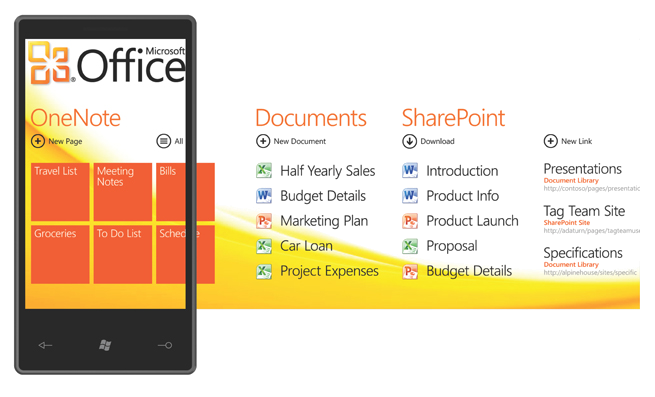 Microsoft has partnered with a number of carriers and manufacturers around the world to bring the first Windows Phone 7 Series handsets to market later this year. Mobile operators include AT&T, Deutsche Telekom AG, Orange, SFR, Sprint, Telecom Italia, Telefónica, Telstra, T-Mobile USA, Verizon Wireless and Vodafone. Manufacturers include Dell, Garmin-Asus, HTC Corp., HP, LG, Samsung, Sony Ericsson, Toshiba and Qualcomm Inc.