Apple exploring iPhone audio text message, walkie-talkie feature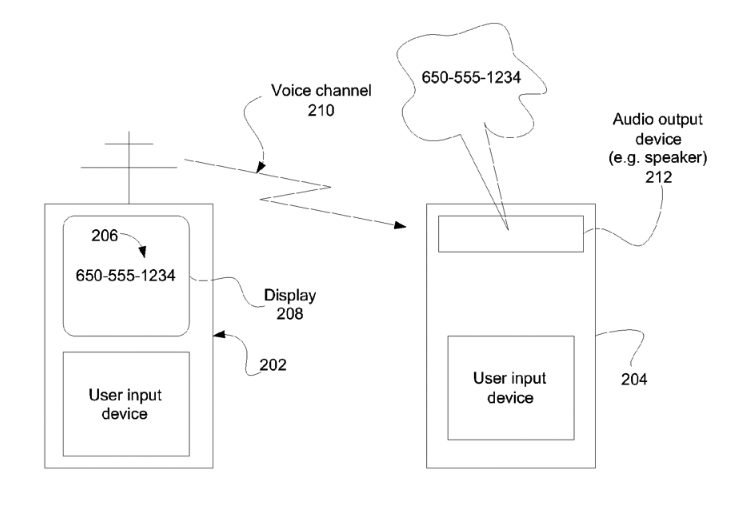 Apple has been brainstorming a new capability that could allow iPhone users to transmit data — such as simple text messages — to each other over voice channels, forgoing a reliance wireless carriers' backend servers, in a manner similar to Nextel's walkie-talkie feature.
The concept is detailed in a company filing made this past November and discovered for the first time by AppleInsider on Thursday. As Apple explains, conventional text messaging systems require the use of what is referred to as a backend server that may be limited in the amount of information that can be handled at a particular time and is therefore capacity limited.
Furthermore, the company notes that reading of text messages can be troublesome due to in part to the small size of the typical display screen on a handheld device, especially in situations where the recipient is impaired or preoccupied with another task, such as driving.
"With the rapid deployment, proliferation, and technical advancement of mobile personal communication devices, such as cell phones, a user of these devices is presented with any number of ways to communicate with another user," Apple wrote in the filing.
"For example, a user can send type a text message using, for example, Short Message Service-Point to Point (SMS-PP) protocol as defined in GSM recommendation 03.40 where messages are sent via a store-and forward mechanism to a Short Message Service Center (SMSC), which will attempt to send the message to the recipient and possibly retry if the user is not reachable at a given moment. Therefore, SMS-PP requires the use of a backend server to provide the necessary support for transmission of data between sender and receiver."
As such, the iPhone maker calls for a new mechanism whereby data is passed between a sender and receiver unit by way of voice channel only, bypassing use of the data channel used in conventional arrangements.
"In this way, a sender can select that data which he/she desires to send to a receiver unit using by first converting the data into an appropriate vocal/voice format which is then forwarded to a receiver unit by way of the voice channel," Apple said. "Once received at the receiver unit, the vocalized data can be converted to an audio signal, which is then output by way of an audio output device (such as a speaker, earphone, etc.)."
More specifically, the filing suggests that a sender would be able to vocalize any textual data on their display screen — such as a phone number — in order to pass it by way of a voice channel to another iPhone or any number of other iPhones or compatible personal communication devices. Once received by the recipient, processing of the vocalized data would be performed based upon a prompted user request or based upon a pre-selected protocol.
"For example, once received [by an iPhone], the vocalized phone number can be passed to an audio output device that (in the case of a speaker) generates an audible rendition of the vocalized phone number," Apple wrote. "In another case, the vocalized phone number is forwarded to a voice mail server where the receiver records the vocalized phone number as a voice mail message for subsequent playback."
In the latter case, Apple notes that the sender can pre-select the option that forces the generated audio message to stored in the receiver's voice mail server. Alternatively, the company said additional processing can be performed whereby any vocalized multimedia data received is automatically converted back to text and displayed and/or converted to an audible message.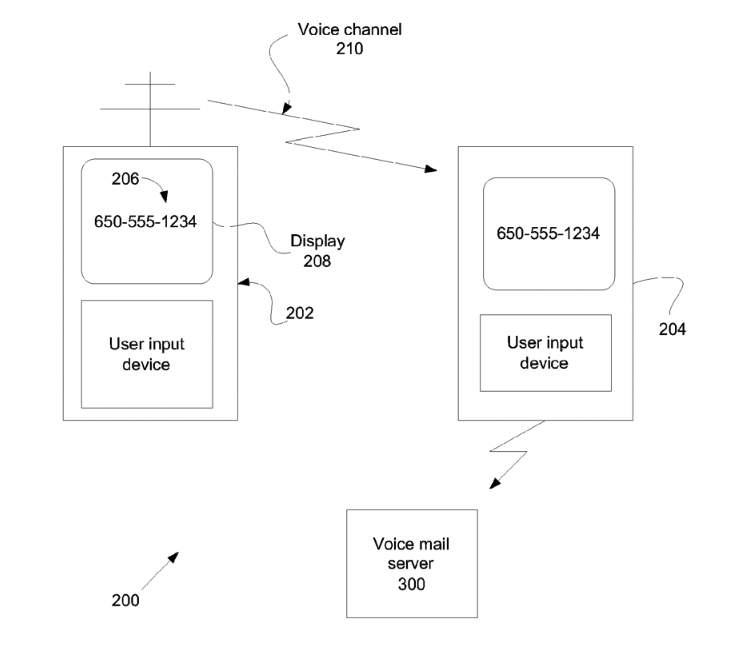 Additionally, Apple said the concept is open to alterations and permutations, which would include a walkie-talkie-like feature, where the sender transmits a voice snippet rather than text clippings. The filing made November 23, 2009 is credited to iPod grandfather and former Apple vice president Anthony Fadell.