Chinese market mirrors potential of Verizon iPhone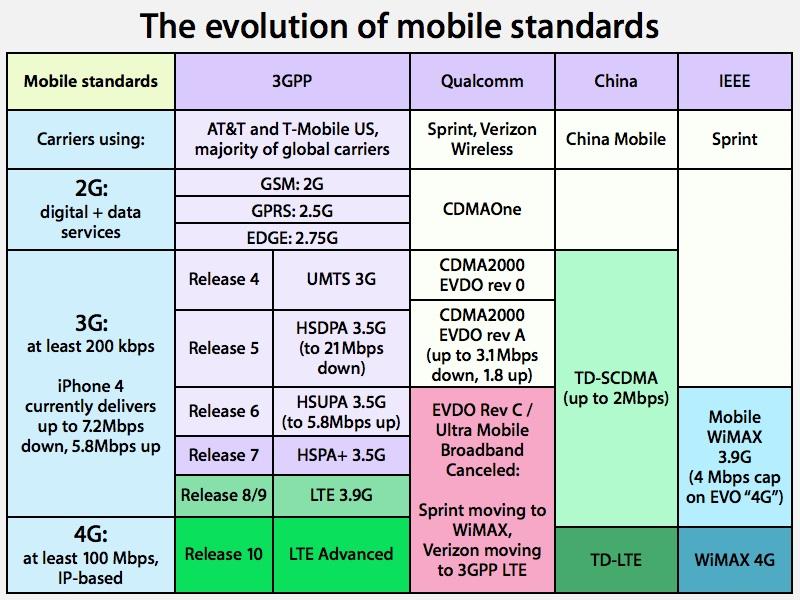 China Mobile, the world's largest cellular provider with more than a half billion subscribers, wants Apple to develop a custom iPhone for use on its unique TD-SCDMA 3G network. There's a lot at stake, and the situation reveals some clues about about the potential for a CDMA iPhone for Verizon Wireless here in the US.
China's TD-SCDMA experiment
Like the US, mobile providers in China are split between a 3GPP GSM/UMTS mobile network (run by China Unicom, using technology similar to AT&T and T-Mobile in the US) and Qualcomm's CDMA/EVDO (operated by China Telecom, similar to Verizon and Sprint in the US). However, the Chinese government has also worked to develop a third, incompatible 3G cellular standard known as TD-SCDMA
That work was done in order to build out parallel new mobile infrastructure that would not be reliant upon Western technology, and could therefore avoid paying patent royalties to the companies that developed it including Nokia and Qualcomm. A license to build out a TD-SCDMA, 3G mobile network was awarded to the state owned China Mobile in 2009; it previously only operated a 2G GSM/GPRS network.
Like Google's effort to deliver WebM/VP8 as a free video codec alternative to H.264, the Chinese effort to build out TD-SCDMA as a royalty free 3G network is fraught with infringement risks, because the complex technology involved in spread spectrum radio transmission is a patent minefield.
This situation mirrors the problems China experienced in attempting to create its own Western-royalty free alternative to DVD, which it called EVD. Somewhat ironically, that project used VP5 and VP6 video codecs from On2, the same company Google acquired to deliver WebM. EVD subsequently failed, and On2 ended up with no valid claims from its Chinese partners, leaving the company to recycle its efforts in taking on DVD's MPEG-2 with today's efforts to rival MPEG-4 H.264 on the web.
China Mobile calls for custom iPhone, gets put on hold
However, China is still intent upon pushing TD-SCDMA, and China Mobile has been working to woo Apple into building a custom iPhone to take advantage of the carrier's new 3G network, as it currently lacks a standout 3G phone to attract subscribers to the faster data network now being extended across the country.
Back in March, the carrier's chief executive Wang Jianzhou told the Financial Times that "including TD-SCDMA is not that hard to do," adding that "RIM is doing it." He said China Mobile wants to increase its 3G subscriber base from just under 4 million to at least 10 million this year. The balance of its subscribers are all still using 2G GSM/GPRS.
Last fall, Apple non-exclusively partnered with China Unicom, the second largest provider in China (and the ninth largest worldwide with 147,000 subscribers), to distribute the iPhone. It's the easiest Chinese carrier for Apple to accommodate, given that it runs a GSM/UMTS network like AT&T and other existing iPhone carriers worldwide.
While China Unicom has far fewer total subscribers than China Mobile (149 million vs. 527 million), it has 3.6 million subscribers on its 3G network, compared to China Mobile's 3.9 3G users (as of the end of January). Both carriers offer huge potential opportunities for dramatically increasing Apple's sales, although partnering with China Mobile requires far more work, as its TS-SCDMA is not just different but less mature. At the same time, China Mobile has the resources to build out its network faster, if it can find a popular phone to drive interest among its half billion subscribers.
WiFi rules, high prices stagnate sales
In addition to pushing TD-SCDMA, The Chinese government has also worked to push its own WAPI wireless networking standard in place of IEEE 802.11 WiFi, and subsequently outlawed the import, sale, and use of WiFi equipment in China. That had an averse impact on Apple's iPhone sales through China Unicom, as the company was forced to remove WiFi from the phones it sold there.
That WiFi restriction and subsequent handicapping of the iPhone in China appeared to depress interest in the China Unicom phone, with just 5,000 units reported sold at its launch last November.
Sales have improved a bit since, and relaxed rules that now allow WiFi should enable Apple to begin selling more attractive, WiFi capable iPhones. Official sales of the iPhone in China are also hindered by high prices: the $730-$1020 price tag is much higher than the cost of grey market iPhones brought into the country through Hong Kong.
Will Apple break its universal iPhone model?
Getting the iPhone selling in China is clearly a top priority for Apple. Its current reliance on China Unicom is expected to grow as the company launches its stock version of iPhone 4, with WiFi intact, to the Chinese market in August. If that launch is successful, it will no doubt entrench Apple's current strategy of selling one global iPhone model.
That would also likely mean that an iPhone wouldn't make it to Verizon until either LTE becomes widely available in a year or two (enabling Apple to build a single UMTS/LTE model it can sell globally), or until a hybrid GSM/UMTS/CDMA baseband chip becomes available for Apple to build an iPhone that can roam across both 3GPP and Qualcomm networks.
If a global iPhone proves too expensive or complicated to build, the company may begin targeting significant markets with custom new models, including Sprint and Verizon's CDMA/EVDO networks in the US, and China Mobile's TD-SCDMA. Currently, the lack of Apple's presence in both those areas has provided an opportunity for Android phones.
In fact, the only two markets globally where Android phones even approach the sales of iPhones, according to Google's AdMob figures, are the US and China. And that's only when AdMob calculates the entire installed base of iPhones and iOS devices to be 27 million and 40 million respectively, compared to the 60 million iPhones and 100 million iOS devices that have actually sold.
In addition to the TD-SCDMA RIM BlackBerry phones under development for sale by China Mobile, Nokia currently sells Symbian phones that work on the Chinese standard, and a variety of Android makers, including Lenovo, Motorola and Samsung, have also announced or begun selling TD-SCDMA handsets.