Future iPhones, iPads could recognize, adjust for individual users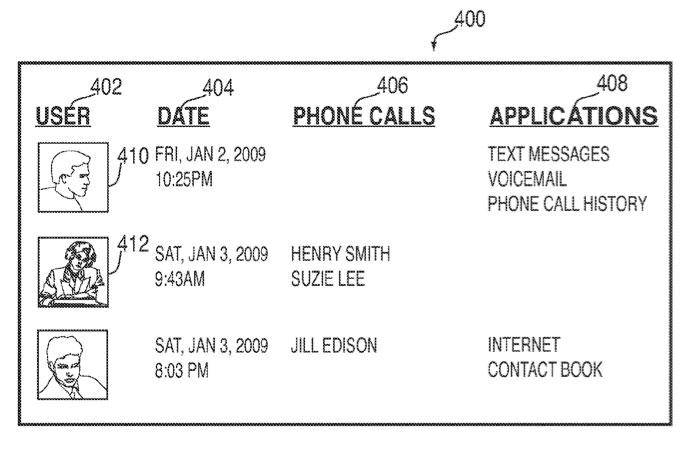 Relying on a user's picture or the sound of their voice, future portable devices from Apple like an iPhone or iPad could recognize individuals who pick up and use the item.
The U.S. Patent and Trademark Office this week revealed a patent application from Apple entitled "Systems and Methods for Identifying Unauthorized Users of an Electronic Device." The security-centric invention describes methods to identify users through a picture, the sound of their voice, or even their unique heartbeat.
"The photograph, recording, or heartbeat can be compared, respectively, to a photograph, recording or heartbeat of authorized users of the electronic device to determine whether they match," the application reads. "If they do not match, the current user can be detected as an unauthorized user."
If an unauthorized user were to attempt to access an iPhone or another device, the owner of the handset could be notified in a variety of manners, including a phone call, text message or e-mail. It could even send the owner — or the police — a picture of the unauthorized user, or other information specific to the potential thief, such as the current location.
The handset could also recognize an unauthorized user if they do certain uncharacteristic activities with the phone. Specifically named are hacking, jailbreaking, unlocking, or removing a SIM card.
But beyond security, such technology could also be used to identify individual users and allow users who share a product, like an iPad, to customize it to their liking. Apple has shown interest in such capabilities for some time.
In January, before the iPad was announced, The Wall Street Journal revealed that an early prototype of the device would use a camera to recognize users' faces, allowing it to be one device easily shared by the entire family. Apple reportedly experimented with the ability to customize the device, and have it automatically switch to a user's personal settings once they picked it up.
One early feature included virtual "sticky notes" that one user could leave for another, and would be read the next time they picked up the iPad.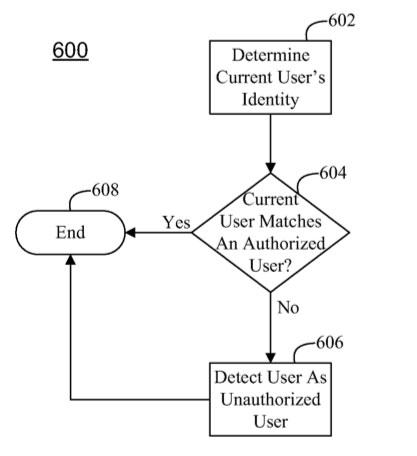 Apple's security-centric patent application was first filed on Feb. 19, 2009. It is credited to Taido Nakajima, Pareet Rahul and Gloria Lin.
The invention is also not the first time Apple has explored recognizing users by their heartbeat. One patent application revealed in May dealt specifically with that technology, describing a heart rate monitor seamlessly built in to the exterior of an iPhone. Reading a user's unique biometric data, the iPhone could then recognize them.