Acer unveils Windows, Android tablets to compete with Apple's iPad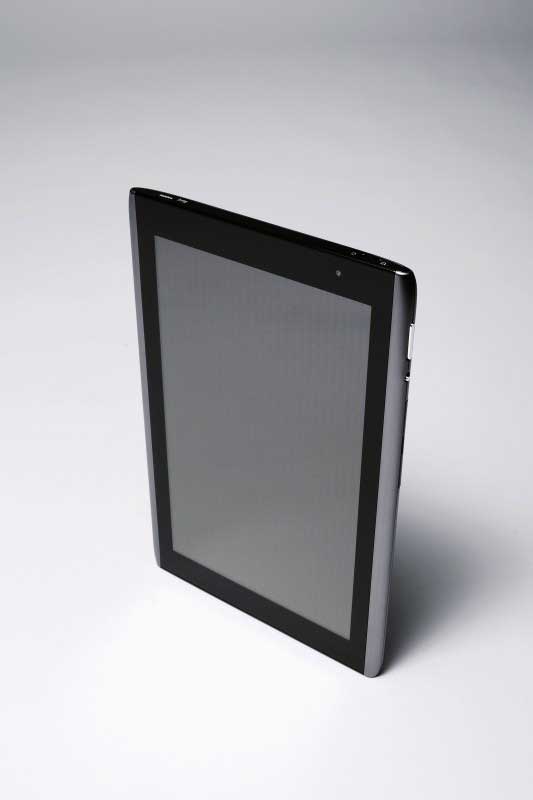 AppleInsider may earn an affiliate commission on purchases made through links on our site.
The second-largest computer manufacturer in the world, Acer, is hedging its bets in the fight for tablet supremacy, with plans to take on the iPad with a 7-inch Android tablet, and two 10.1-inch devices — one running Microsoft Windows.
Acer's two Android-based tablets will ship in April 2011. The 10.1-inch model is 13.3mm thick with an aluminum casing, and it features a built-in HDMI port with 1080p capabilities.
The larger Android tablet will have both Wi-Fi and 3G connectivity, as well as multi-touch input and an internal gyroscope. No pricing for any of the hardware revealed this week was announced.
The 7-inch Android tablet will sport a 1280-by-800-pixel display with a 16-by-10 aspect ratio. It also comes with a forward-facing HD camera, and like its larger counterpart, it also has an HDMI port and wireless connectivity with 3G and Wi-Fi.
Acer also touted that its 7-inch tablet will feature a dual-core processor, and will run Adobe Flash Player 10.1. It will also offer a "truly amazing sound experience" with Dolby Mobile Technology.
The 10.1-inch Windows 7 tablet is launching sooner, in February 2011. That hardware will come with a docking device that includes a full-size keyboard, and will weigh less than a kilogram at just 15mm thick.
The Windows 7-based device will run an AMD processor and will sport two 1.3-megapixel cameras — one on the rear and one on the front. Like the Android tablets, it will also include Wi-Fi and 3G connectivity.
Also this week, the company unveiled a dual-screen tablet concept dubbed the "Iconia." Rather than having a keyboard on the bottom half of the clamshell design, the device sports a second touch-panel display.
In August, the chairman of Acer predicted that Apple's iPad will eventually drop to just 20 percent of the total tablet market when competing options are introduced. He said Apple's "closed platform" iOS mobile operating system will ultimately be the downfall of the iPad.
Earlier this year, before the iPad launched to great success, Acer indicated it would not enter the tablet market, citing Apple's advantage with the iTunes ecosystem and App Store digital marketplace. Acer has become one of the top PC makers partially through the sale of low-cost, low-power netbooks.
Last quarter, Acer was the second-largest PC maker in the world, accounting for 13.1 percent of all sales. Acer's 11.5 million unit shipments were behind only HP, which sold 15.4 million PCs, good for 17.5 percent of the total worldwide market.