Apple to expand CPU design group beyond iPad A4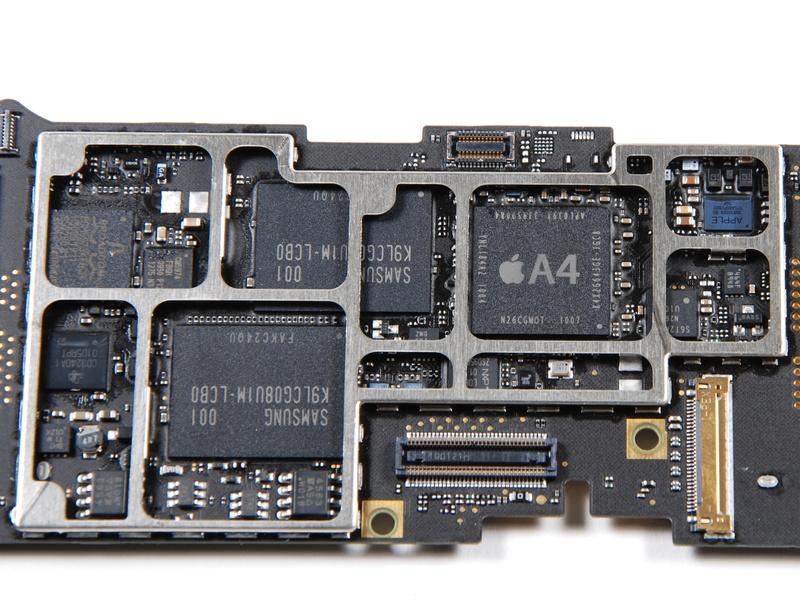 Apple is seeking to hire engineers to design a new CPU micro-architecture, expanding upon its acquisitions of two fabless chip design companies and the release of its new A4 application processor used in the iPad and iPhone 4.
The company has posted a job description for engineers to "design microarchitecture and […] meet the functionality requirements, performance goals, and physical constraints such as power, area, and timing," indicating the work will focus on producing chips for mobile devices.
The position seeks candidates who will "work with performance modeling engineers to develop design options and select the most suitable one for design," suggesting that the company is aiming to create original works, not just overseeing the production of existing chip technology.
Apple's recent chip history
In the spring of 2008, Apple acquired PA Semi, which at the time was building very fast and efficient PowerPC processors known as PWRficient. That purchased sparked some speculation that the company might be seeking to return back to PowerPC CPUs in its Macs, just two years after its Intel transition.
Instead, Apple was motivated to design its own custom mobile processors for future iOS devices based on the ARM Architecture. The company had been evaluating Intel's Atom line, then known as Silverthorne, and found it to not be competitive with the ARM processors it had been using in the iPhone and the company's iPods before it.
Apple had originally worked with Acorn Computer in the late 80s to develop a mobile ARM processor suitable for use in the Newton Message Pad. Throughout the 90s, ARM greatly expanded, licensing its technology to other firms that created unique designs around it, including DEC's StrongARM used in the last Newton models. ARM is now by far the world's largest and most successful mobile processor design.
Core beats PowerPC, ARM beats Atom
Apple stopped using ARM processors when it discontinued the Newton in 1998, spending most of the 90s working to migrate its Mac line to PowerPC chips. However, ARM was the logical choice to use in the iPod in 2001, when Apple got back into producing mobile devices.
Intel had acquired DEC's StrongARM operation in 1997, and invested billions building it into Intel XScale line of ARM CPUs before selling it off at a huge loss to partner Marvell in 2006. Since then, Intel has focused on selling its new Atom-branded x86-compatible mobile chips, but has had a hard time matching the performance and efficiency of ARM.
Meanwhile, Apple had worked with PowerPC licensee Exponential in the mid 90s to develop a blazing fast version of the chip for use in its Mac line. That effort failed, leaving Apple tied to PowerPC partners Motorola and IBM, who were both focusing on embedded and server applications. By 2005, Apple decided to shift its Macs to use Intel's new Core CPUs.
Apple continued to use ARM processors in its iPods and AirPort base stations as well as the new iPhone in 2007. However, the company used a low power Intel chip to run the original Apple TV, and began evaluating Intel's Atom for its upcoming tablet and smartphones. However, Intel's inability to perform as well as ARM designs in mobile applications sent Apple back to the drawing board.
Apple builds its own drawing board
After acquiring PA Semi expressly to develop new chips for iPods and iPhones, Apple also began working with Intrinsity, a firm that had grown up from the ashes of the old Exponential a decade earlier. Intrinsity had been working with Samsung to greatly accelerate the performance of its ARM chip, known as Hummingbird.
Apple developed its own version of a high speed ARM processor with Intrinsity, and then acquired the company this April, releasing the new chip as the Apple-branded A4. The company uses the new A4 chip in the iPad (shown below), iPhone 4, the new iPod touch, and also built the revised Apple TV around it, erasing much hope that company would return to Intel for its low power chip designs.
Going forward, the company's efforts to recruit additional engineers to "lead the microarchitecture design of a CPU," strongly indicates that Apple will continue to design optimized ARM processors for future iOS devices itself using custom application processors.