Apple to expand reach with new smaller iPhone, enhanced MobileMe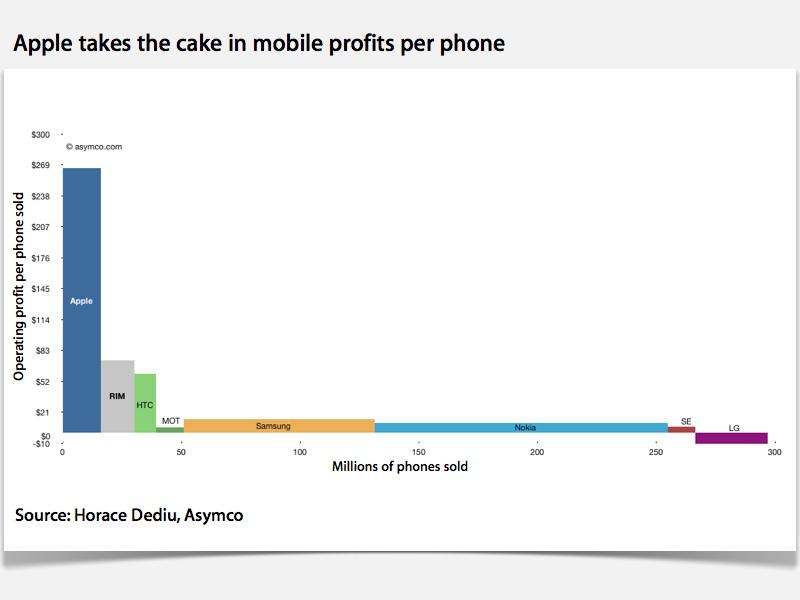 AppleInsider may earn an affiliate commission on purchases made through links on our site.
After bringing its iPhone 4 to Verizon Wireless, Apple will release iPhone 5 alongside a smaller, cheaper phone this summer, bundled with enhanced MobileMe services.
According to a report by the Wall Street Journal, Apple is planning to expand its phone offerings to "accelerate sales of its smartphones amid growing competition."
The report cited a person who claimed to have seen a prototype device late last fall, describing it as "about half the size of iPhone 4." The new model, harmonizing with a recent report by Bloomberg, is said to be aimed at delivering a low cost phone that costs "about half the price" of today's iPhone 4.
Carriers currently buy iPhone 4 at around $625 and then most offer it to their subscribers starting at $199, with the balance of the cost subsidized against a two year contract. Carriers in some countries sell the device closer to its actual price or unlocked at full price.
The new smaller iPhone is expected to priced cheap enough to be offered by carriers for free with a smaller subsidy, or in the ballpark of $300 unlocked. Rather than being a dumbed down "feature phone," the smaller iPhone is said to simply be "significantly lighter," with a smaller edge-to-edge touch screen.
The new model is also said to offer "voice navigation," without elaborating. This could reference the incorporation of the Siri voice-navigated personal assistance service Apple acquired last year, a likely inclusion in this year's iOS 5.0 release.
Apart from using a smaller screen, it's not clear how Apple could shave off much size and weight off the phone itself without using a smaller battery, which takes up most of the space within the current design of iPhone 4.
Apple pursued a similar strategy after establishing iPod as the dominant high end music player. In 2004, the company released a 4GB Microdrive-based iPod mini aimed at cheaper flash RAM MP3 players; it offered half the capacity of the smallest iPod and was lighter, thinner, cheaper and offered in a series of colors.
Along with the flash-based iPod nano that replaced it two years later, the iPod mini helped Apple to aggressively take over the majority of the MP3 market outside of the more profitable, high end hard drive segment.
Delivering a smaller, cheaper iPhone model would similarly enable Apple to directly take on the larger but less profitable market for lower end phones now being dominated by licensees of Google's Android in the US and China, and Nokia's Symbian and S40 platforms around the world.
Google targeted the low end of the market in an effort to create a large installed base to support its advertising business model. Its licensees have been unable to match the overall profitability of the iPhone, with all of their high end models combined selling in far smaller volume than Apple's iPhone.
Nokia already owns the vast majority of the mobile market, and its share of smartphones is largely made up of simple button phones. It too has both been unable to raise its earnings per phone or to deliver high end phones with the appeal and popularity of iPhone.
The company reports that Microsoft, which it said will be paying it "billions" to help launch new Windows Phone 7 models, is "less-focused" on the "substantial portions" representing the rest of its business, which includes "lower-end handsets aimed at emerging markets, such as India."
The same source who described Apple's plans for a smaller iPhone said the company's flagship iPhone 4 would also be updated in parallel, without offering specifics. It is expected that iPhone 5 will ship in CDMA and GSM versions, despite being built around a world-mode Qualcomm chip similar or identical to the new CDMA iPhone 4 now being sold by Verizon.
That chip also supports HSPA+ with download speeds of up to 14.4Mpbs, twice as fast as the existing GSM/UMTS iPhone 4. AT&T and other GSM carriers worldwide are already running or in the process of upgrading their existing UMTS networks to support HSPA+, a technology AT&T now refers to as 4G, making it all but certain that AT&T will market iPhone 5 as being a 4G phone.
It has previously been reported that iPhone 5 would also use a new version of Apple's A4 chip, upgraded to incorporate the new generation of dual core Cortex-A9 ARM CPUs and Imagination's dual core SGX543 graphics processor, all running at a slightly faster 1.2GHz.
That same chip is likely to be used across all of Apple's new iOS devices, including iPad 2 later this quarter, and a new iPod touch and possibly Apple TV later this fall. It is likely Apple would also use the new chip in its smaller iPhone, to take advantage of economies of scale to drive the production price down. iPad 2 is also reportedly using faster RAM, something that may also make it into the design of iPhone 5.
The report also noted new efforts by Apple to improve its MobileMe offerings for iPhone users, saying that "Apple is considering making MobileMe a free service that would serve as a 'locker' for personal memorabilia such as photos, music and videos, eliminating the need for devices to carry a lot of memory."
This correlates with an earlier report that indicated Apple would be incorporating a new Photo Stream feature in iOS 4.3, designed to automatically push photos and potentially movies to Apple's cloud servers.
The new service is also expected to incorporate the iTunes cloud services Apple has been working on for years, designed to enable users to access their purchased media over the network as a streaming service.
Both such efforts would minimize the storage required on the phone, enabling Apple to differentiate high end, 16 to 32GB iPhone models from a low cost, smaller iPhone sibling. Reports of a smaller iPhone have been circulating since at least 2008, when a model offering a 2.8 inch screen and weighing about 20 percent less was reported to be in the pipeline.
Instead of offering a smaller version of the iPhone, Apple designed a cheaper version for its second edition 3G model, using a plastic back instead of an aluminum case.