Apple CEO Steve Jobs photographed at dinner with President Obama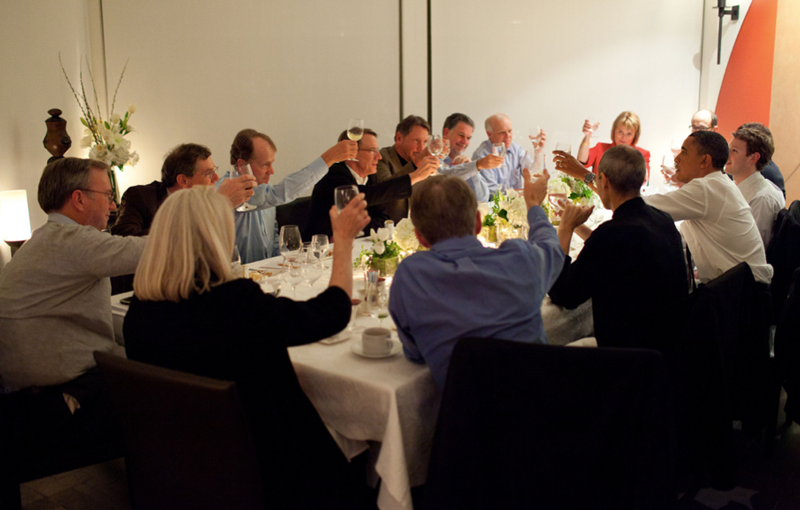 AppleInsider may earn an affiliate commission on purchases made through links on our site.
Apple Chief Executive Steve Jobs sat directly beside President Barack Obama at a special dinner featuring some of the biggest names in Silicon Valley on this week.
In a photo posted on the official Flickr account of The White House, Jobs can be seen sitting to the left of Obama as the table of tech luminaries engages in a toast. Others at the dinner included Google Chief Executive (and soon-to-be executive chairman) Eric Schmidt, Facebook founder Mark Zuckerburg, Yahoo CEO Carol Bartz.
Another picture shows Zuckerberg talking with the president, with Bartz and Genentech Chairman and Apple Board of Directors member Art Levinson in the background. In that picture, a figure standing behind Obama is obscured, but could also be Jobs.
However, none of the pictures uploaded offer a clear look at the Apple co-founder, who reports this week claimed has been spotted looking extremely thin. It was claimed that Jobs was seen at California's Stanford Cancer Center, prompting speculation that he has relapsed and requires additional treatment in his ongoing fight with cancer.
Jobs and other Silicon Valley executives met with Obama on Thursday at the home of John Doerr of venture capital firm Kleiner Perkins Caufield & Byers. The meeting was aimed at promoting technological innovation in an effort to boost the U.S. economy and increase the number of jobs available.
Also this week, Gizmodo hired a plane to view the recent demolition of the Jackling House mansion owned by Jobs. A flyover of the property shows the building razed to rubble with construction equipment onsite.
After years of holdups and problems, Jobs finally got the OK to demolish the property, a process that began earlier this week. The 17,250-square-foot building was a decade-long controversy between Jobs and preservationists.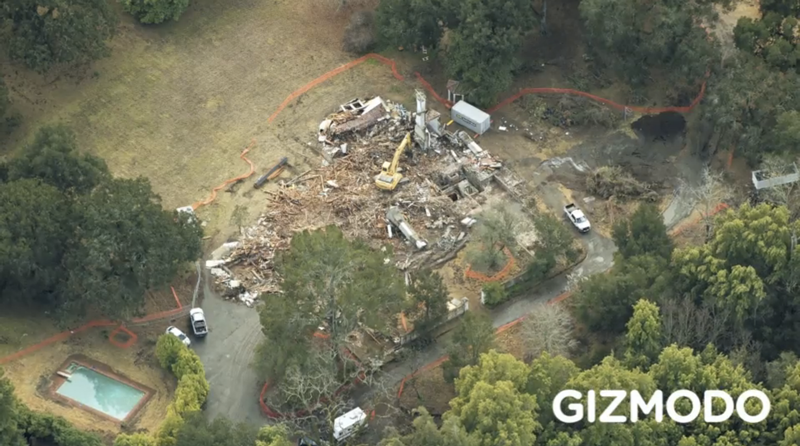 Local historians sought to protect the Spanish colonial revival mansion, built in the 1920s by copper baron Daniel Jackling. They argued that the home was historically significant.
The property has been vacant since 2000, as Jobs has been involved in several back-and-forth filings with the city of Woodside and preservation group Uphold Our Heritage. The CEO reportedly plans to build a smaller, more private home in place of the mansion.