Teardown of Apple's iPad 2 Smart Cover uncovers 21 magnets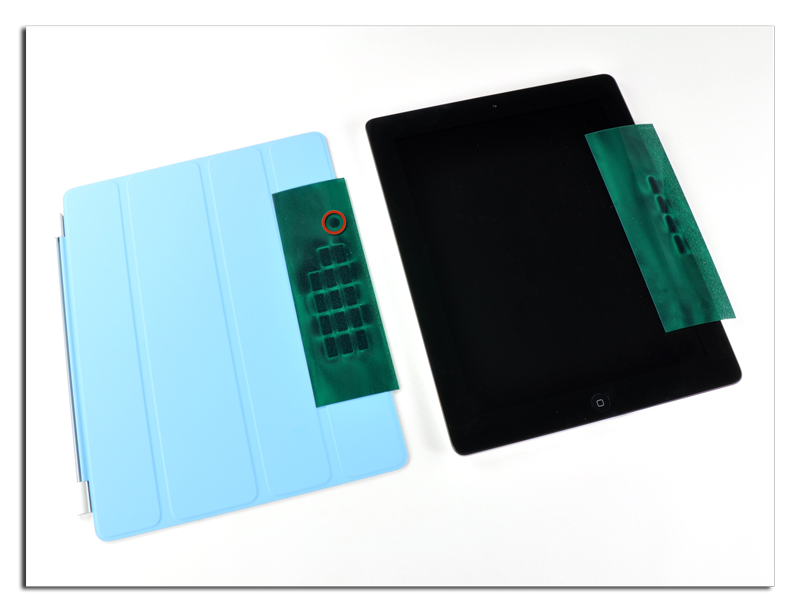 A total of 31 magnets are used to make the iPad 2 and its Apple-branded Smart Cover properly align, with 21 magnets found in the accessory and the remaining 10 in the iPad 2 itself.
For the first time ever, iFixit conducted a teardown of a case, a move that highlights the unique nature of Apple's Smart Cover for the iPad 2. When the iPad 2 was first introduced, Apple touted that its accessory cover was developed alongside the new touchscreen tablet.
The solutions provider utilized magnetic viewing film to demonstrate the magnetic poles of the material inside the Smart Cover. It found that one magnet is used to turn off the iPad 2 screen, while the rest are used to either clamp the case to the iPad 2 or form the triangle shape that allows the case to act as a stand.
The sleep control for the iPad 2 can even be triggered with a separate magnet without using the Smart Cover, automatically enabling or disabling the screen.
Inside the iPad 2, a row of magnets are located on the right side of the device, making the Smart Cover clamp to the surface of the device. The magnets are clearly labeled with their alternating polarity, which ensures the Smart Cover always sits in the same orientation.
Also included in the iPad 2 are a row of magnets along the left side of the device, which allows the Smart Cover to latch onto the side and pivot to open and allow access to the screen. iFixit found that the magnets inside the iPad and its accompanying Smart Case on the left side are "very strong," and witnessed them make a two-inch leap to connect.
Inside the Smart Cover, iFixit found:
A large metal place encased in plastic that adheres to the magnets to form the stand.
Two yellow all-plastic plates in the middle that exist purely for structural support.
A stack of magnets.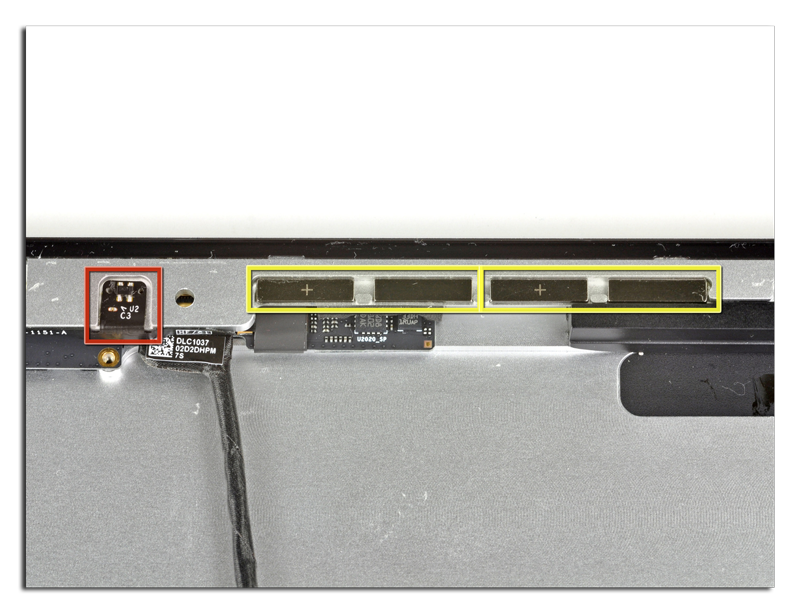 The teardown also revealed that Apple opted for a steel-to-magnet bond, which is weaker than a magnet-to-magnet bond, which is why there are a total of 21 magnets inside the case. iFixit said that Apple needed "lots more magnets to prevent the case from literally falling apart during use."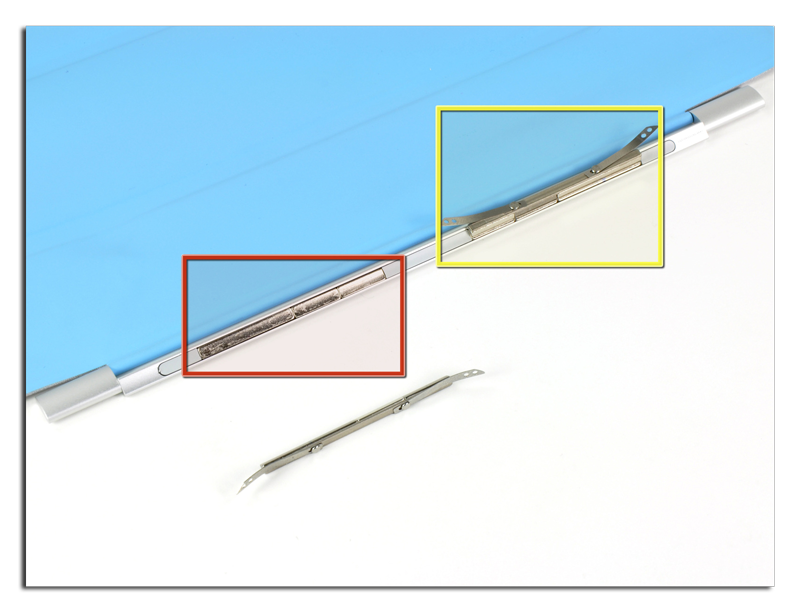 The Smart Case does not use any correlated magnets, which have a complex field of patterns rather than standard positive and negative polarity. The magnets used by Apple inside both the Smart Cover and iPad 2 are regular two-pole magnets.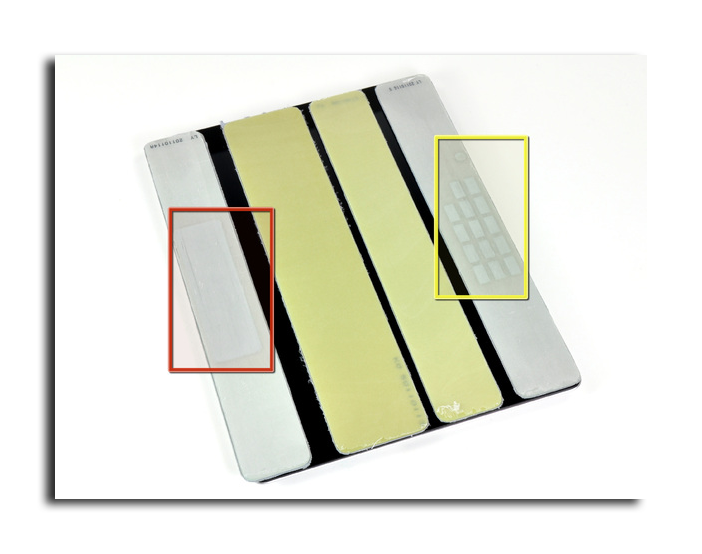 Last week, iFixit conducted a more traditional teardown of the iPad 2 itself. The disassembly of Apple's latest touchscreen tablet revealed that the new device has a slightly bigger battery than its first-generation counterpart, as well as double the RAM with 512MB.