Apple seeds Mac OS X 10.7 Lion Golden Master to developers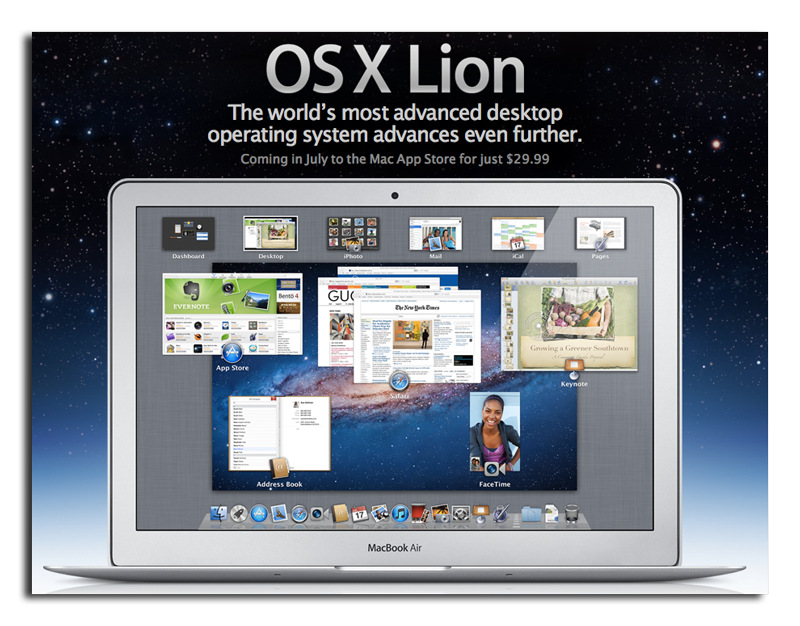 Right on time for its scheduled launch in July, Apple on Friday seeded the Golden Master build of Mac OS X 10.7 Lion to developers.
The download is currently available on Apple's developer site. The term "Golden Master" means that the software is likely a final build that will be identical to the software that will be released to the general public, barring the discovery of any last-minute bugs or problems.
People familiar with the software said it is known as 11A511. Scheduled for launch sometime this month, Mac OS X Lion will only be available for upgraders through the Mac App Store for $29.
Apple has been steadily paving the way for the launch of Lion. Just last week, it released Mac OS X 10.6.8 for Snow Leopard, which packed enhancements in the Mac App Store in preparation for Lion.
The release of Lion may also be accompanied by a hardware refresh in Apple's Mac lineup. As first reported by AppleInsider, Apple is holding off on the release of new Mac hardware — namely, a refreshed MacBook Air with Thunderbolt — until Lion becomes publicly available.
Also overdue for a refresh is Apple's entry-level MacBook notebook. While there haven't been any specific rumors of a hardware refresh, this week AppleInsider noted that stock of the polycarbonate white MacBook has become extremely low.
Prior to Friday, the last major update to early Lion builds provided to developers came in the form of Preview 3, which was issued in mid-May. That build enabled the Reading List feature and adding a dedicated app for the Mission Control window management feature.
With Lion, Apple will bring a number of popular features from its highly successful iPad back to the Mac platform. New additions include full-screen applications, auto-save functionality, an iOS-style homescreen, and new multi-touch gestures.