NPD data suggests Apple sold record 4.2M Macs in June quarter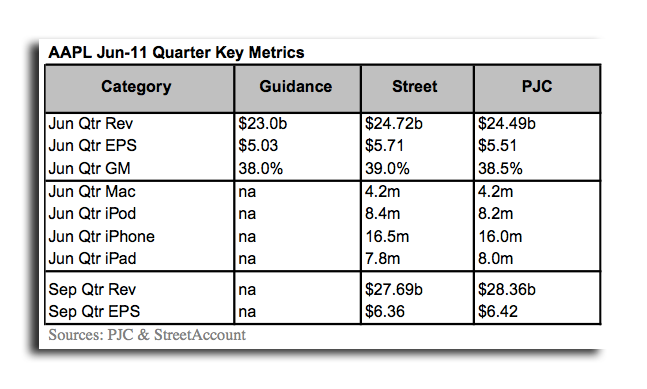 The latest domestic sales figures from the NPD Group suggest Apple may have sold as many as 4.2 million Macs in the June quarter, a sum that would represent the company's best quarter ever.
Domestic Mac NPD unit sales in the U.S. for all three months of the June quarter were up 12 percent year over year, analyst Gene Munster with Piper Jaffray revealed on Monday. That U.S.-only data is tracking in-line with or slightly below Wall Street consensus of between 15 percent and 22 percent year-over-year worldwide growth.
Those percentages work out to between 4 million and 4.2 million Mac sales for the June quarter. If Apple's sales come in on the high side of those estimates, the company would best its previous record of 4.1 million units sold in the holiday quarter that ended calendar 2010.
"Note that domestic NPD has understated Apple's worldwide growth rates by about 5 percentage points over the last several quarters," Munster wrote. "We also note that we estimate that Mac revenue will represent just 22% of overall revenue in (calendar year 2011)."
NPD figures show that U.S. Mac sales decelerated 7 percent year over year in June, resulting in 12 percent total growth from 2010 in the last month of the quarter.
"We believe consumer anticipation of the new Mac operating system, Lion, announced on 6/6 to ship in July, and new MacBook Airs (estimated 16% of Mac units in the June quarter) likely shipping in July negatively impacted June quarter Mac sales," Munster wrote. "However, we expect these same factors to cause a reacceleration in Mac growth in the Sept. quarter."
Previous NPD figures showed that U.S. Mac sales grew 15 percent in April and May, the first two months of the quarter. The company will reveal its actual worldwide Mac sales, along with iPhones, iPads and iPods, in its quarterly earnings report tomorrow after markets close. AppleInsider will have full live coverage.