Apple rumored to be working on ultra-thin 15- and 17-inch notebooks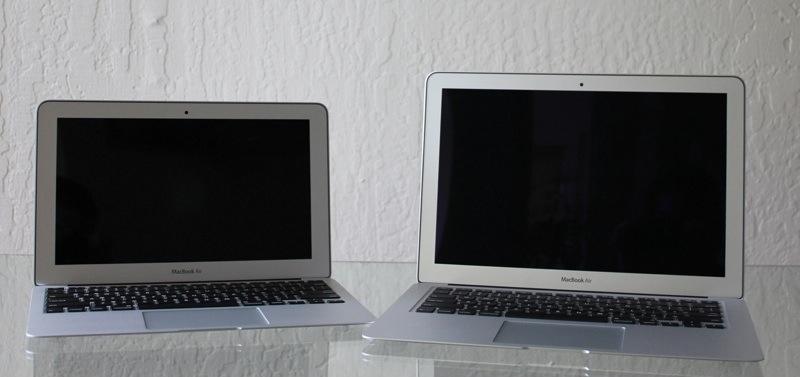 With Apple's new family of MacBook Airs gaining considerable traction in the marketplace over the past nine months, the company is believed to be working to introduce 15- and 17-inch models with a similar minimalist design to capitalize on the trend towards ultra-mobile computing.
The notebook is believed to be in the late testing stages, says a report over at MacRumors, though no further details were provided. It's therefore unclear at this time whether the device will be marketed under the MacBook Pro brand or arrive as an extension of the MacBook Air line.
A move away from the hefty, optical- and hard disk drive-equipped MacBook Pros and towards a family of notebooks based exclusively on thin, ultra-lightweight designs is something AppleInsider's sources first began alluding to back in February. At the time, the transition was expected to take between 12 to 18 months.
The latest report may suggest Apple has ambitions of easing the transition by first introducing a 15-inch MacBook Air as an intermediate step. A jump towards an ultra-thin MacBook Pro before year's end could ultimately prove burdened by too many sacrifices, given that existing technologies and componentry may not allow Apple to deliver a design as thin and lightweight as the existing Airs but powerful enough to replace the 15-inch MacBook Pro.
Nevertheless, people familiar with the matter have said that MacBook Air features such as instant-on, standard SSD drives, slimmer enclosures, and the omission of optical drives should begin making their way to the remainder of Apple's notebook offerings over the course of the next 12 months.
For its part, TUAW says it has also heard rumors of an ultra-thin 17-inch Apple notebook and believes both models could potentially turn up ahead of the holiday shopping season under the MacBook Pro moniker.