Apple's new MacBook Pros in production, due by early March - sources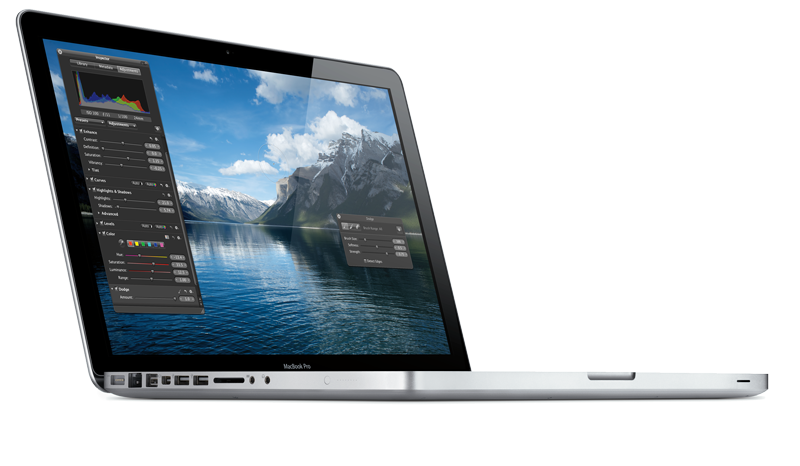 The first major overhaul to Apple's MacBook Pro line in nearly a year is on the cusp of fruition, with production actively underway and volume shipments to begin as early as the first week of March, AppleInsider has been told.
A person familiar with the matter said the Mac maker currently anticipates an introduction of the new models within about two weeks time, which would represent a delay of just a couple of weeks from when the company initially hoped to usher the new models onto the market. The setback was attributed to a widely publicized design flaw in the chipsets accompanying Intel's new Sandy Bridge processors, which the new MacBooks are expected to employ.
That latest revelations appear to support a rumored timeframe shared last week by Danish blog KennethLund.dk (via MacRumors), which identified Tuesday, March 1st as a prime candidate for the notebook launch. It should be noted that while both reports are believed to be on point as of Wednesday, Apple's product launches are often a moving target that can see last minute delays of several days due to unexpected anomalies in manufacturing or the company's supply chain.
Meanwhile, a second person familiar with the matter has hinted that a move to Intel's new Sandy Bridge architecture won't be the only highlight of the new notebook lineup, as Apple appears poised to up the value proposition of the new models through the addition of some enhancements of its own.
It's unclear, however, whether those enhancements are related to the "slight changes" in the notebook's unibody chassis design that the Cupertino-based company is rumored to have implemented, or something entirely different.
One thing that is clear is that Apple's new line of redesigned MacBook Airs are serving as an indicator for the future direction of the company's notebooks in general, with features such as instant-on, standard SSD drives, slimmer enclosures, and the omission of optical drives expected to become more prevalent in many of the models planned for future design cycles over the next 12 to 18 months.
The new MacBook Airs are so hot, in fact, that a third person familiar with Apple's supply chain recently revealed to AppleInsider that the ultra-thin portables are now selling in volumes roughly half that of MacBook Pros after being on the market for less than six months.
Last week, AppleInsider exclusively reported that a design error in Intel's Sandy Bridge chipsets, dubbed "Cougar Point," would have a immaterial impact on the next-generation MacBook Pros. One person familiar with the situation indicated that some, but not all, of the new notebook designs were affected by the situation, but minor tweaks to the logic boards of those models would result in delays of a couple of weeks at most.
Intel's Cougar Point chipsets support a total of six serial ATA ports, but Intel revealed earlier this month that it discovered an error that causes the performance of ports numbered 2 through 5 to degrade over time in extreme conditions. The issue applies to both mobile and desktop processors powered by Sandy Bridge technology.
Just a week after it disclosed the error, Intel announced that it had resumed shipment of chipsets for Sandy Bridge-powered PC system configurations not impacted by the design flaw. The company also said the new, fixed version of its support chip would begin shipping for systems that relied on SATA ports 2 through 5 in mid-February.
A refresh to Apple's MacBook Pro line is long overdue, with the last hardware update coming in April 2010. At the time, the high-end notebook line was outfitted with Intel's first-generation Core i7 and Core i5 processors.