Purported MacBook Pro prototype with built-in 3G appears on eBay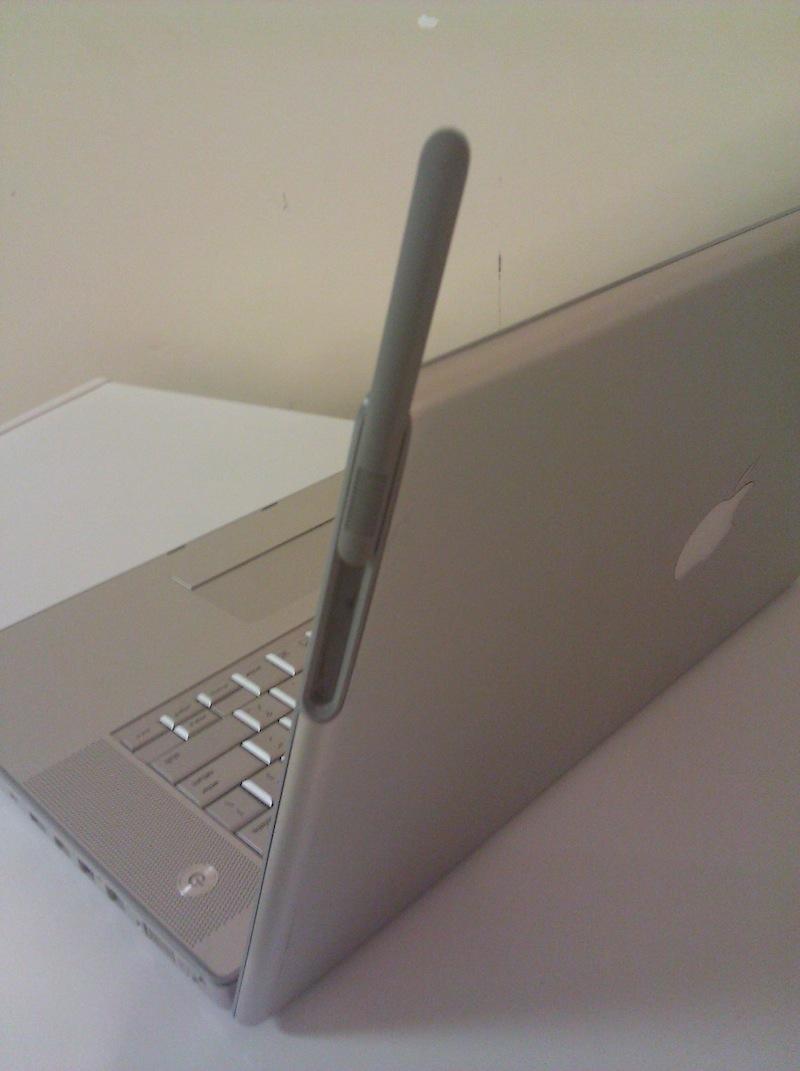 AppleInsider is supported by its audience and may earn commission as an Amazon Associate and affiliate partner on qualifying purchases. These affiliate partnerships do not influence our editorial content.
An alleged Apple prototype of an older MacBook Pro with built-in 3G cellular data functionality has appeared for sale on eBay, indicating that the company looked into adding wireless data capabilities to its notebooks as early as 2007.
According to the auction, the unit is a "one of a kind" pre-production prototype of a 2007 15-inch Santa Rosa MacBook Pro. The laptop's distinguishing feature is the inclusion of an extendable cellular antenna at the right top side of the display assembly and a SIM card slot beneath the memory cover.
Additional evidence that the unit was supposedly an Apple prototype includes the fact that the circuit boards were bright red, as opposed to the normal blue, and the lack of an EMC Number. The laptop's serial number also does not show up in Apple's online database.
The seller claims to have obtained the prototype via classifieds site Craigslist from a former Apple engineer who received the machine for "software development work" and was allowed to keep it after he left. The alleged original owner told the poster that he had never used the cellular data functionality because it wasn't related to his work.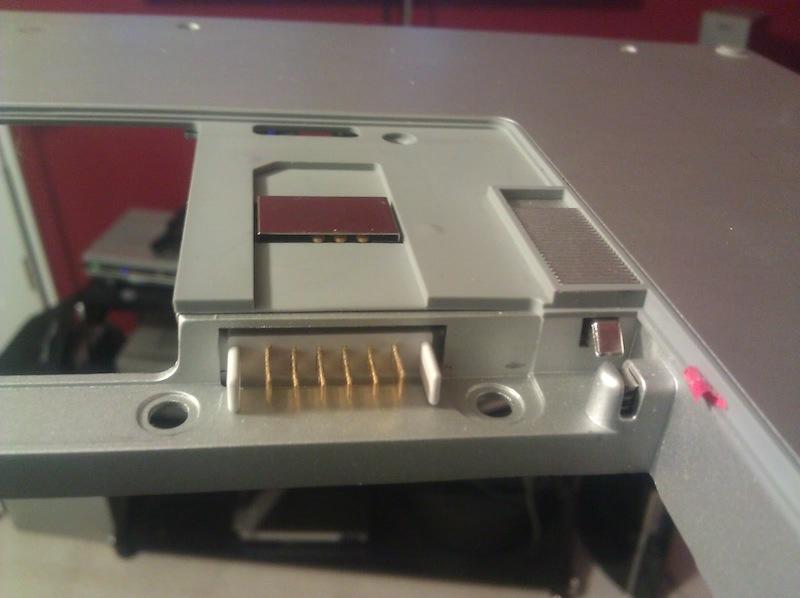 Hardware specifications for the prototype, which identifies itself as MacBook Pro model 3,1, include an Intel Core 2 Duo 2.4GHz dual-core processor, 2GB DDR2 RAM and nVidia GeForce 8600m video. The device also sports AirPort Extreme 802.11n Wireless and Bluetooth 2.1 alongside the test 3G functionality.
The laptop is said to be in "surprisingly good condition" after being restored by the seller, who obtained it in non-working order and then replaced the hard drive, battery, RAM and MagSafe adapter. According to the product description, the seller was unable to get the antenna to work with a SIM card.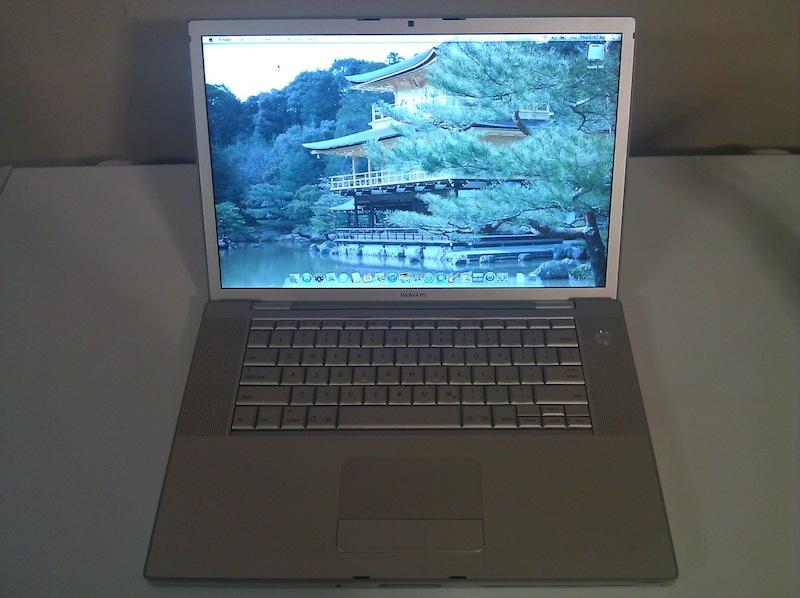 "I have unfortunately been unable to get it working with my SIM card, though it is seen by the operating system and recognized as a modem device usable to connect to the internet with various configuration options. It is entirely possible it can be made to work by someone with more software and driver experience than myself but I can make no guarantees," the seller wrote.
The recently surfaced prototype appears to validate earlier reports that Apple was looking into building 3G wireless into its notebooks. In 2009, rumors swirled that wireless carriers would help subsidize the cost of new Macs with 3G data service plans after a job listing appeared for a 3G specialist for Macs.
Two other alleged Apple prototypes are currently for sale on eBay: a purported Newton NotePad prototype in perfect working condition and two Apple Bose speakers. The seller of the Newton prototype claims to have traded for the prototype from "a group of engineers at Apple's Newton group."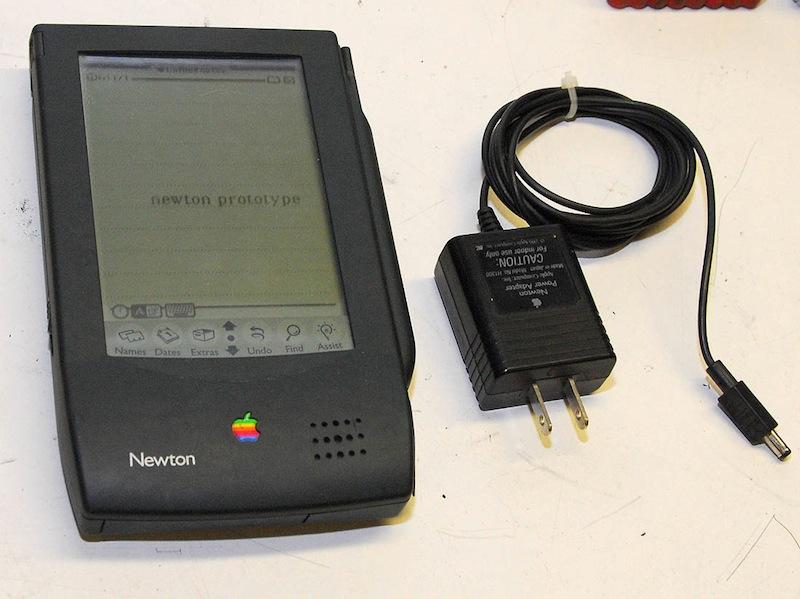 Meanwhile, the speakers are said to be prototype subwoofers built by Apple in conjunction with Bose for its limited-edition run of Twentieth Anniversary Macs.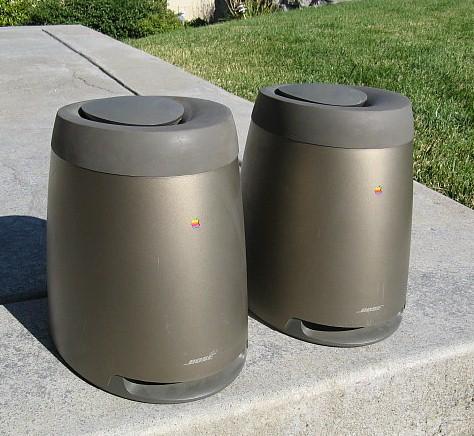 Supposed prototypes of Apple products regularly make their way onto eBay. Last month, a couple alleged pre-release versions of the iPhone 4 surfaced on the auction site.