Apple suppliers say iPad 3 in 2011 canceled due to Retina Display constraints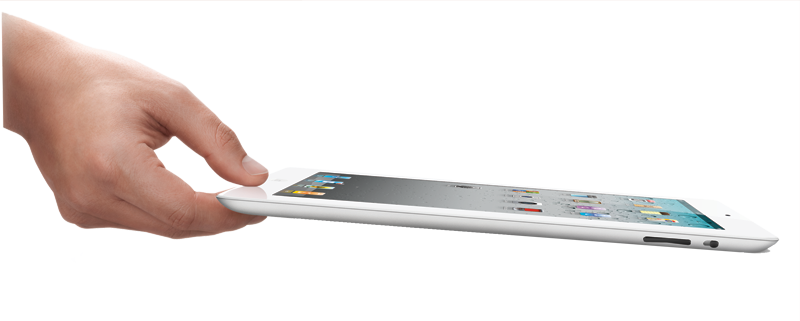 AppleInsider may earn an affiliate commission on purchases made through links on our site.
According to sources within Apple's supply chain partners, Apple has canceled its supply schedule for the iPad 3 in the second half of 2011 because of production constraints for higher-resolution display panels.
Taiwanese industry publication DigiTimes reported Tuesday that Apple was originally set to launch the iPad 3 later this year, but has canceled orders for the second half of 2011.
"Apple's supply chain partners have recently discovered that the related figures have all already been deleted," the report noted sources as having pointed out. The Cupertino, Calif., iPad maker's supply schedule had reportedly been 1.5-2 million iPad 3 units in the third quarter and 5-6 million in the fourth quarter.
Tipsters told the publication that the yield rate of a 9.7-inch panel with a resolution of 2,048 by 1,536 may be the "major reason of the supply delay" because Apple partners Samsung Electronics and LG Display have been unable to reach adequate production levels.
"Due to iPad 3's requirements over the physical thinness, rich color support and toughness will all conflict with the panel's technology restrictions; therefore, this could cause a delay in the launch," the report said.
Rumors of the iPad 3 have been on again, off again since even before the announcement of the iPad 2. Various reports have suggested that Apple is prepping a higher-resolution iPad for release later this fall, while countering reports claim Apple will not release a new iPad this year.
In June, Bloomberg claimed that Apple has been testing an iPad with a higher resolution screen, though that report said the resolution was just "one-third higher," not the doubled 2,048 by 1,536 screen that others have said Apple will use.
In spite of the rumored delays to the iPad 3, Apple appears to be setup to continue solid sales of the iPad 2. According to Tuesday's report, Apple's suppliers remain on track to produce between 28 million to 30 million iPad 2 units in the second half of this year. Apple sold 9.25 million iPads in the June quarter.