Rumor: Apple to begin 'iPhone 4S,' iPad 3 production in Sept for Oct launch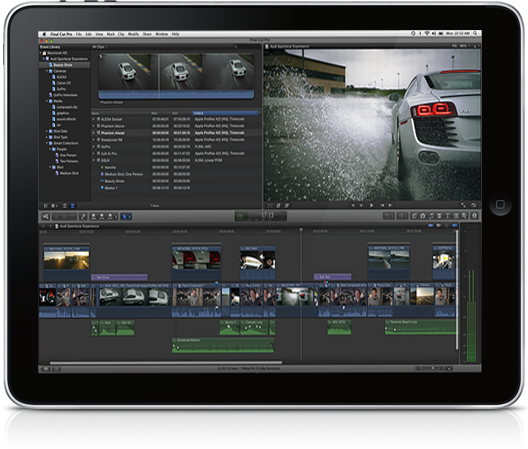 A new rumor claims Apple will begin production of a so-called "iPhone 4S," along with a new iPad model in the first week of September, on track for release in October.
Macotakara.jp reported Friday that the new iPhone set to go into production is based on the CDMA variant of the iPhone 4, released in the U.S. in February. The new iPhone is allegedly set to go into production the first week of September, and will be shipped from October.
The roughly translated report also mentions an "iPhone 5" as well, with the author noting that he has "not found any information" about such hardware. The comment could be interpreted to suggest that an iPhone 4S, based off of the current iPhone 4, might be sold in addition to a proper fifth-generation iPhone.
Macotakara.jp first reported in March that Apple was not aligning part suppliers for a fifth-generation iPhone, even though the company had historically launched new handsets in the June-July timeframe. It was said that a new handset was not expected to contribute to Apple's 2011 fiscal year, which concludes on Sept. 24.
The latest rumor supports claims from Taiwanese tech industry publication DigiTimes made in early July, which said Apple will release a fifth-generation iPhone and third-generation iPad in October, after production begins in September. However, that story claimed Apple would only launch one new iPhone model.
It was also said in July that Apple's new iPad would be even thinner and lighter than the current iPad 2. The device's screen resolution will allegedly be increased to 250 dots per inch, making it a "Retina Display" with a pixel density closer to the iPhone 4.
Rumors of a new iPad launching this year began before the iPad 2 was even announced. It was suggested that the tablet could be an expansion of the iPad line, rather than a replacement of the iPad 2, serving a "pro" model, much how Apple sells the powerful MacBook Pro and thin-and-light MacBook Air.
If a new iPad does launch this fall, it is not expected to include Apple's next-generation A6 processor. One report filed earlier Friday claimed that the new chip just went into trial production with Taiwan Semiconductor Manufacturing Co., and is not expected to become available until the second quarter of 2012.
Apple seemed to silence rumors of a new iPad this year when it declared 2011 the "Year of iPad 2" in March. But information has continued to trickle out, with one report saying a so-called "iPad 2 Plus" could launch this year with a high-resolution display. Supporting those claims, both LG and Samsung are said to be working on low temperature polysilicon 2048-by-1536-pixel displays for Apple's next-generation tablet.