LG, Samsung said to be working with Apple on high-def p-Si iPad 3 displays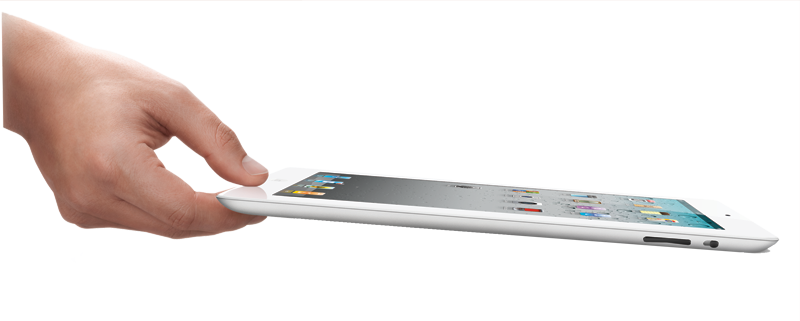 AppleInsider is supported by its audience and may earn commission as an Amazon Associate and affiliate partner on qualifying purchases. These affiliate partnerships do not influence our editorial content.
LCD display makers LG and Samsung are said to be close to landing significant orders from Apple to produce high-resolution low temperature polysilicon 2048-by-1536-pixel displays for a third-generation iPad.
Citing industry sources, The Korea Times reported on Monday that Apple has been quality testing prototype displays from LG and Samsung at a facility in China. The companies were tasked with creating an iPad screen with a pixel density akin to the "Retina Display" found on the iPhone 4.
Apple's testing process with the new high-resolution screens is expected to be completed in the third quarter of calendar 2011. The screen will reportedly retain the 4:3 aspect ratio found on previous iPad models, but will support quad extended graphics, or QXGA, to provide a full high-definition viewing experience.
The report also added that Apple has "no interest" in creating screens based on organic light emitting diodes, or OLED. Though rumors of Apple adopting OLED displays are nothing new, it was said that OLEDs "have shorter life spans and are easily contaminated," particularly when extended beyond 5 inches.
It was also said that current OLED technology is not mature enough "to realize a full HD viewing experience." That high-definition picture is reportedly Apple's focus with the next-generation iPad.
"(Both LG and Samsung) are capable of providing high-resolution QXGA screens up to 9.7 inches, thanks to advanced production technology based on the used of low temperature polysilicon," the report said.
That same technology was also cited by Japanese newspaper Nikkan in April, in reference to Apple's anticipated sixth-generation iPhone. IT was said that Apple planned to use p-Si displays, which allow for a thinner and lighter design, in an iPhone expected to debut in 2012.
In a "p-Si LCD," the thin film transistor, or TFT, of the screen is made of polycristalline silicon. With this method, the display drivers can be mounted directly onto the glass substrate, shrinking the TFT section and allowing for a thinner LCD display.
The Korea Times said on Monday that Apple and Samsung continue to have a "close relationship" with regard to LCD displays, in spite of an ongoing legal battle between the two companies. But the same cannot be said for Samsung's chip manufacturing business.
Numerous reports this year have indicated that Apple is working toward a new partnership with Taiwan Semiconductor Manufacturing Co. to create the ARM-based processors found in devices like the iPhone and iPad. That would be a major blow to Samsung, a $7.8 billion partner of Apple.
But while Apple's transition away from Samsung for chipmaking is apparently already in the works, such a move for LCD displays is not said to be as feasible. The Times quoted one anonymous senior executive at Samsung who said that Apple is "first and foremost about product quality," and only Samsung can provide Apple's level of quality for LCDs.