Apple's iPhone 4 coming to Verizon on Feb. 10 for $199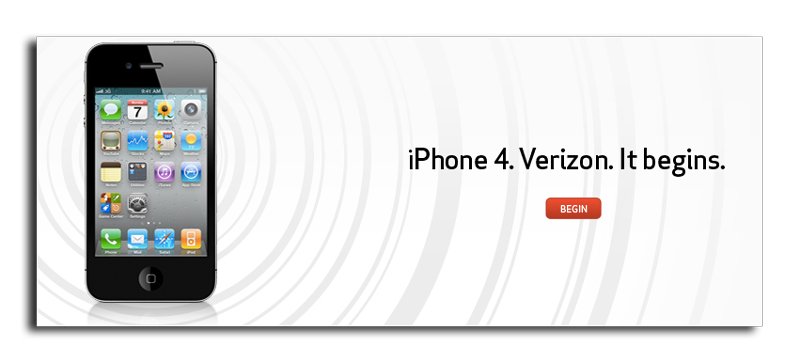 Ending years of anticipation, Apple and Verizon announced Tuesday that the iPhone 4 is coming to the largest wireless carrier in the U.S. on Feb. 10 at a starting price of $199.
Customers will be able to preorder the much anticipated phone on Feb. 3, and it will launch in Verizon and Apple stores, as well as online, a week later. The handset will carry the same prices of $199 for 16GB and $299 for 32GB.
"Today we're partnering with a giant of the industry, and that's Apple," Verizon Chief Operating Officer Lowell McAdam said at Tuesday's press conference in New York City.
He revealed that Apple and Verizon began talks in 2008, and the two spent a year testing the iPhone on Verizon's CDMA network. Introduced at the press conference was Apple Chief Operating Officer Tim Cook, who revealed that Verizon's handset will have the same features as the existing iPhone 4, including FaceTime video chat and a high-resolution Retina Display.
The new CDMA handset also includes the redesigned antenna and frame that was shown in photos and video that leaked to the Internet earlier this month.
Verizon Wireless CEO Dan Mead said his company's inventory and systems have been properly scaled to accommodate the iPhone 4. He also touted his company's wireless network as "robust," and said officials have been "drive testing" the iPhone 4 on Verizon.
"We are pleased to introduce millions of wireless users to the industry leading iPhone 4 on the nation's most reliable network," Verizon's McAdam said in a press release. "This is an important step for the industry as two great companies join forces to give wireless customers one of the most important technological additions to the mobile landscape this century."
"Verizon Wireless customers have told us they can't wait to get their hands on iPhone 4, and we think they are going to love it," Cook said. "We have enormous respect for the company Verizon has built and the loyalty they have earned from their customers."
The CDMA iPhone 4 features a 5 megapixel camera with LED flash, HD video recording, Apple's A4 chip, a 3-axis gyro and a glass and stainless steel design like no other mobile phone. iPhone 4 also comes with iOS 4, the world's most advanced mobile operating system, which includes multitasking, folders, Game Center, AirPlay and AirPrint wireless printing.
iPhone 4 customers have access to the world's most popular App Store with more than 300,000 apps available in an incredible range of 20 categories, including games, business, news, sports, health and reference.
iPhone 4 will be available on the Verizon Wireless network beginning Thursday, February 10 for a suggested retail price of $199.99 for the 16GB model and $299.99 for the 32GB model with a new two year customer agreement. iPhone 4 will be available at more than 2,000 Verizon Wireless Communications Stores nationwide, online at www.verizonwireless.com/iphone, at Apple Retail Stores, at the Apple Store (www.apple.com), at Apple Authorized Resellers, and by calling 1-800-2 JOIN IN.
Details from the question-and-answer session following the announcement include:
Cook said Apple made changes to the iPhone 4's controversial antenna design to make the handset work with CDMA networks.
Unlike AT&T, Verizon iPhone users can't be on the phone and use data at the same time (like talking and surfing the web).
Apple chose not to go with LTE because it would require design changes, and Verizon said they wanted the iPhone now.
The deal between Verizon and Apple is multi-year, and non-exclusive.