U2 singer Bono praises philanthropy of Apple's Steve Jobs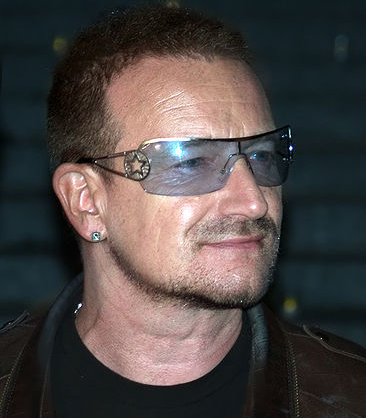 Bono, the frontman for the band U2, spoke out this week in praise of Apple co-founder Steve Jobs, lauding his numerous contributions to AIDS research.
Bono's statement came in a letter to The New York Times, and was written in response to a column from the paper's own Andrew Ross Sorkin, entitled "The Mystery of Steve Jobs's Public Giving." In that column, Sorkin questioned why there is "no public record" of Jobs donating his money to charity.
Coming to the defense of Jobs in a letter to the editor, Bono noted that Apple's contribution to fight against AIDS in Africa has been "invaluable." Bono is the founder of (Product)RED, a charity aimed at battling AIDS that Apple has supported with special red iPod models since 2006.
Bono said that Apple has been the largest contributor to the Global Fund to Fight AIDS, revealing that the company has given tens of millions of dollars toward H.I.V. testing, treatment and counseling.
"This is serious and significant," Bono wrote. "And Apple's involvement has encouraged other companies to step up."
Quoting Jobs specifically, Bono revealed that he spoke with the Apple co-founder himself when pitching the (Product)RED collaboration. "There is nothing better than the chance to save lives," he quoted Jobs as saying.
Writing from his home of Dublin, Ireland, Bono referred to Jobs as a "poetic fellow, an artist and a businessman." He said he is "proud" to know Jobs.
U2 lead singer Bono in 2009, via Wikipedia.
"Just because he's been extremely busy, that doesn't mean that he and his wife, Laurene, have not been thinking about these things," he wrote. "You don't have to be a friend of his to know what a private person he is or that he doesn't do things by halves."
U2 and Apple have been close for years, and in 2004 the company even released a U2 Special Edition iPod. Songs by the band have appeared in a number of Apple commercials, and even the "Artists" tab in the iOS iPod application features a silhouette of Bono himself.