Google launches Google Wallet service weeks ahead of iPhone 5 refresh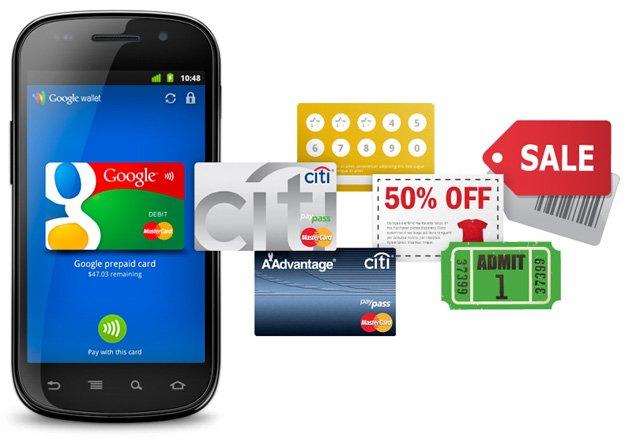 AppleInsider is supported by its audience and may earn commission as an Amazon Associate and affiliate partner on qualifying purchases. These affiliate partnerships do not influence our editorial content.
While some reports have suggested Apple could introduce support for NFC-based payments in a new iPhone model as early as this fall, rival Google on Monday launched its own NFC solution conceived initially for Sprint Android smartphones.
NFC, or near field communication, is a wireless communication technology that operates over short distances and allows certain devices to interact with each other when being placed in close proximity – from a few centimeters to a few meters.
A secure application stores credit card information so that a chip in the NFC-enabled smartphone can connect the device to an NFC reader in a store to complete a wireless and rapid exchange of payment information. The technology allows compatible smartphones to function as an efficient e-wallet simply by waving the phone over the reader to pay for a product or service.
Google Wallet was first announced and demoed in May during the company's Google I/O event and is initially available to Sprint Nexus S 4G users through an over-the-air firmware update.
The Mountain View, Calif., company is working with Citi and Mastercard to help Android smartphone owners use their device as a payment method at stores that support the new technology. In addition to Citi Mastercard credit cards, customers will be able to use a Google Prepaid Card to pay for their purchases. Early adopters of the service will be awarded a $10 bonus after setting up a Google Prepaid Card in the Google Wallet application.
Google said it plans to further expand payment choices in the near future as Visa, Discover and American Express "have made available their NFC specifications that could enable their cards to be added to future versions of Google Wallet."
Apple NFC plans and the iPhone
The launch of Google Wallet comes just weeks before Apple is expected to introduce its next-gen iPhone. Reports have suggested Apple could, as soon as next month, announce two distinct iPhone models: a cheaper iPhone 4S model, expected to be based on the current iPhone 4 design, and an all-new iPhone 5.
The latter model has been rumored on more than one occasion to make use of a NFC chip that would allow customers to use it as a virtual wallet. An earlier report claimed that Qualcomm would supply Apple with NFC chips for a future iPhone without specifying whether this year's iPhone 5 would include parts.
Most recently, a New York Times report from last week on the imminent launch of the fifth-generation iPhone reiterated claims related to Apple's own e-wallet plans.
"When Apple does introduce a mobile-payment-ready iPhone, the company will immediately have an advantage over its competitors, including Google and Microsoft, which are trying to push payments on mobile devices too," author Nick Bilton wrote, though he was unsure whether the technology would arrive in the fifth- or sixth-generation iPhone.
"One person familiar with Apple's plans said the phone's payment information would be tied to customers' iTunes accounts, which would make it simple for customers to set up a payment account on the iPhone by simply logging into iTunes," he added.