Apple offers first peek at new Hong Kong retail store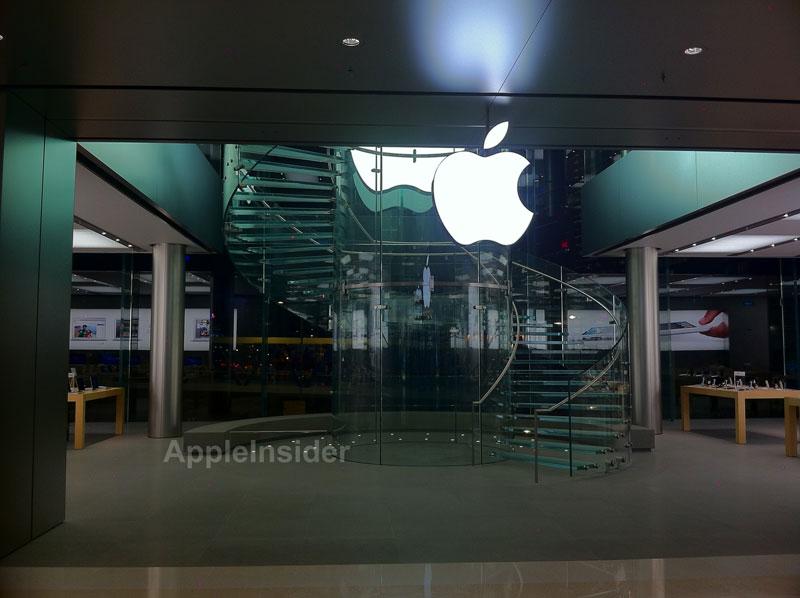 Customers passing by in Hong Kong's IFC Mall can now take a peek into the glass front doors of Apple's new retail store, set to open this Saturday.
The store sports Apple's trademark minimalistic style, with products displayed on wooden tables. A glass staircase with an illuminated Apple logo leading customers up to the second floor serves as the centerpiece of the retail space.
On Wednesday, people could be seen gathering in front of the store to take a peek at the inside of Apple's soon-to-open retail outlet. Earlier this week, the entrance was blocked by a metal grate, but now the lights are on inside the store as Apple gears up for Saturday's grand opening.
The store is said by one AppleInsider reader who visited to be about 40 to 50 meters wide and two stories. To get to the new Apple Store, customers can go to Exit A from Hong Kong Station, and use the escalator to go to the second floor of the IFC Mall.
The store has been under wraps for months as construction on the site took place leading up to this week's opening. The site is located inside the high-profile International Finance Center in Hong Kong.
The IFC is a waterfront commercial development in the city's Central District. It includes an onsite mall, where the Apple Store is located, that is a four-story shopping center with more than 200 stores found within.
Reports have suggested that Apple spent more than $20 million on construction alone for the project. The shop is expected to employ more than 300 people, and serve an estimate 40,000 customers each day.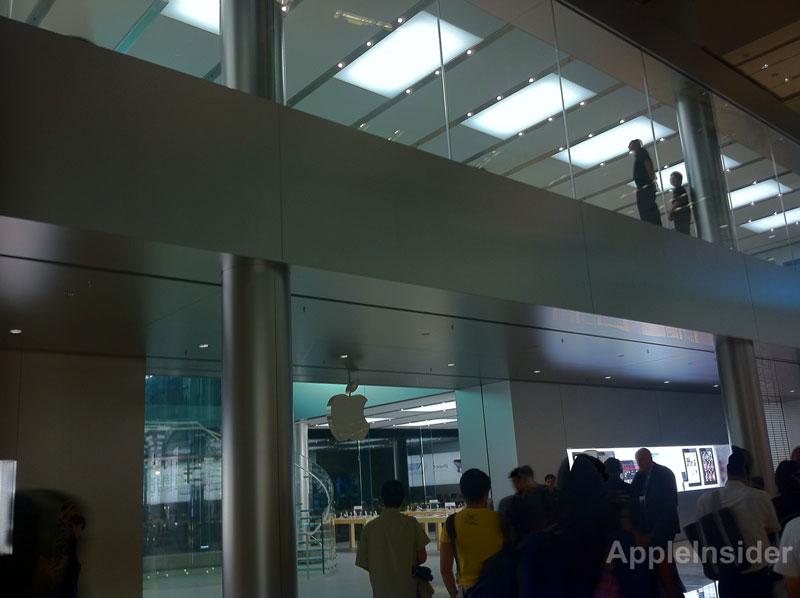 Also set to open this Friday is a new store in Shanghai's Nanjing East. It will be Apple's third store in Shanghai, joining two in Beijing.
The new Shanghai store will be Apple's largest retail location yet in China, and is part of Apple's aggressive strategy to expand its retail presence in the nation of over 1 billion as it becomes a major part of the company's business. Apple opened its first store in China in 2008, prior to the Olympic games.