Mockups demonstrate Apple's anticipated iPhone 5 'Assistant' feature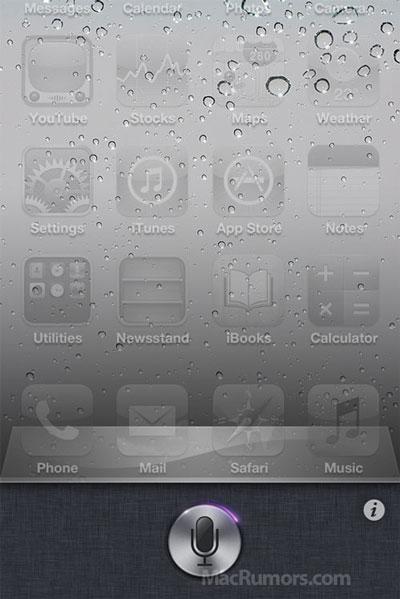 AppleInsider may earn an affiliate commission on purchases made through links on our site.
A new video demonstrates how Apple's "Assistant" voice control functionality in its forthcoming fifth-generation iPhone is expected to work.
Voice recognition is expected to be a major feature of the next iPhone, to be unveiled at next week's media event. Based on information culled from sources, MacRumors drew a mockup and commissioned a video that claim to show off how the rumored feature will work.
Dubbed Assistant, it will reportedly allow users to speak to their iPhone and accomplish a number of tasks through natural language, like sending text messages, looking up information, or scheduling an appointment. The functionality shown is similar to Siri, a "personal assistant" application for the iPhone that Apple purchased in April of 2010.
Arnold Kim said users will invoke the Assistant feature by holding down the home button on the iPhone to display a microphone on the bottom of the screen, similar to the current multitasking interface. Once the microphone is displayed, users will be able to speak to their handset and operate it handsfree.
The site contracted Jan-Michael Cart to create a video that intends to show off how the new feature is expected to work. In the first demonstration, the user give the command "Send a text to Scott Forstall saying, 'I like the new assistant.'" From there, the message is automatically composed, and the user is audibly asked whether the message should be sent to the contact's mobile or work number.
In a second example, the prompt "Get information on the International Space Station" is spoken aloud. The iPhone then pulls up a summary of data and pictures on the ISS automatically from Wolfram Alpha.
The new feature will reportedly be exclusive to Apple's next-generation iPhone, meaning it will not be available to current iPhone 4 owners who upgrade to iOS 5.
Apple sent out invitations to members of the media this week for an iPhone-related event set to take place next Tuesday at 10 a.m. Pacific. It read, "Let's talk iPhone," which helped to increase speculation that the next iPhone will feature new voice recognition functionality.
Prior to the unveiling of iOS 5 this June, it was rumored that the software update would feature "deep" voice integration, but the functionality was not demonstrated. After the Worldwide Developers Conference, rumors claimed the feature was not ready to be shown off at the time. However, if the feature is exclusive to a fifth-generation iPhone, Apple could not demonstrate Assistant until it unveils its next smartphone.
In addition to the acquisition of Siri, Apple is also believed to have partnered with Nuance Communications, makers of Dragon NaturallySpeaking, to help power the Assistant feature on the so-called "iPhone 5."