Piper: Expect voice recognition in iOS 5, but no low-end iPhone at Oct. 4 event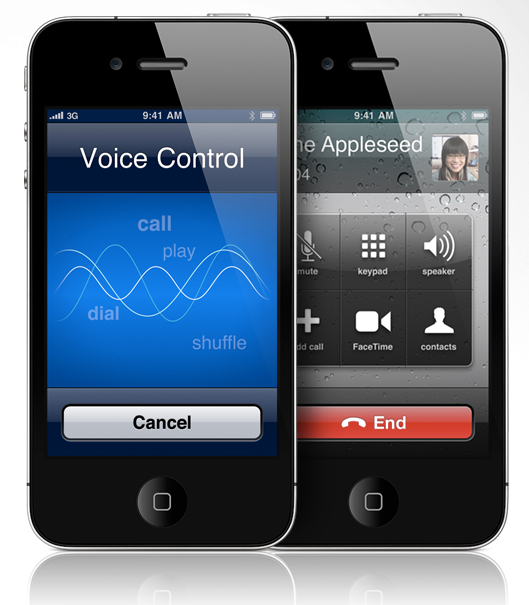 Apple's "let's talk" invitation to next week's next-generation iPhone unveiling could hint at new voice recognition technology built in to iOS 5, investment firm Piper Jaffray believes, though it does not expect a low-end, contract-free "iPhone 4S" to be unveiled alongside a fifth-generation model.
Analyst Gene Munster issued a note to investors on Tuesday after Apple officially invited members of the press to its media event next Tuesday, Oct. 4. The invitations sent out include the tagline "Let's talk iPhone," which Munster believes could hint at long-rumored voice recognition functionality for iOS 5 that has not yet been announced.
"In the past, Apple has used its invitation to include cryptic hints as to what it will announce," he wrote. "The phrase on this year's invite, 'Let's talk iPhone,' may be a simple play on words, but may also refer to new speech-based features for the iPhone."
Apple obtained voice recognition functionality in its acquisition of Siri in April 2010. The company's mobile personal assistant application for iPhone allows users to dictate commands in natural language, like conducting a search for local Italian food and returning results including reviews and maps, as well as the ability to obtain a reservation.
Prior to the official unveiling of iOS 5 in June, the forthcoming software update for the iPhone was rumored to have "deep" voice integration. However, no such functionality was demonstrated by Apple at this year's Worldwide Developers Conference.
Rumors since then have suggested that the voice command feature was not ready for WWDC, but Apple continued to work on the software to build it in to iOS 5. The secret feature is believed to be possible through both Apple's acquisition of Siri as well as a rumored partnership with Nuance Communications, makers of Dragon NaturallySpeaking.
Beyond the rumored voice command functionality, Munster does not expect that Apple will introduce a low-end iPhone at next week's event. Lately there has been rampant speculation that Apple will introduce a new entry-level handset geared toward developing markets that could be sold without a service contract for as little as $300.
"We expect Apple to continue with a lead device (iPhone 5) that carriers sell subsidized for $199/$299 along with a previous generation device (iPhone 4 or iPhone 4S) for $99," he said.
Munster also sees particularly strong demand for Apple's next-generation iPhone at U.S. carrier Verizon. Customers at Verizon first gained access to the iPhone this February, but that was more than six months after the iPhone 4 had already debuted on rival network AT&T, as well as other carriers around the globe.
Because the iPhone 4 wasn't "new" when it debuted on Verizon, Munster believes that many customers with the nation's largest wireless carrier have been waiting for Apple's true next-generation handset. He cited data from a survey Piper Jaffray released in August which showed that 74 percent of Verizon iPhone buyers are waiting for Apple's next model rather than buying the currently available iPhone 4.
"This pent up demand for the next iPhone at Verizon may drive numbers higher than the 4.4m units we are modeling Apple to sell through Verizon in the Dec. quarter," Munster wrote. "And our overall iPhone unit estimate of 25.0m in the Dec. quarter may prove to be conservative."