Steve Jobs' private memorial service to be held today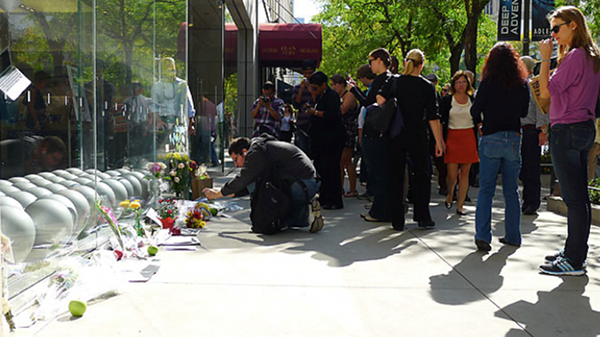 Two days after his passing on Wednesday, family and friends of Steve Jobs will gather at an undisclosed location to celebrate the life and grieve the death of the visionary Apple co-founder.
A person familiar with the matter has said that the funeral will be a small, intimate gathering, according to the Wall Street Journal. Neither Apple nor the Jobs family is planning a public memorial for the former Apple chief.Â
Apple chief executive Tim Cook, in a note to employees, announced that the company would hold an event for staff to celebrate the life of Jobs in the near future. Â
"Steve leaves behind a company that only he could have built, and his spirit will forever be the foundation of Apple," Cook wrote. "We are planning a celebration of Steve's extraordinary life for Apple employees that will take place soon."Â
In lieu of an official memorial, the public has turned the company's flagship Fifth Avenue store in New York, into a makeshift site of remembrance. Flowers, apples and hundreds of yellow post-it notes now adorn the protective barriers surrounding the construction area of the iconic glass cube that serves as the store's entrance.Â
The New York site is not the only location to see visitors paying tribute to Jobs, as Apple stores around the world have become impromptu memorials.Â
A makeshift memorial for Jobs in front of the Michigan Avenue Apple store in Chicago | Source: WBEZ Chicago
Apple memorialized Jobs on the homepage of their website, Wednesday, with a portrait of the former CEO, and the words "Steve Jobs 1955-2011."Â
"We will honor his memory by dedicating ourselves to continuing the work he loved so much," Cook wrote.Â
Apple also provided an email address to which well-wishers can send their messages, stories and condolences.