Apple releases Find My Friends, AirPort Utility apps for iOS 5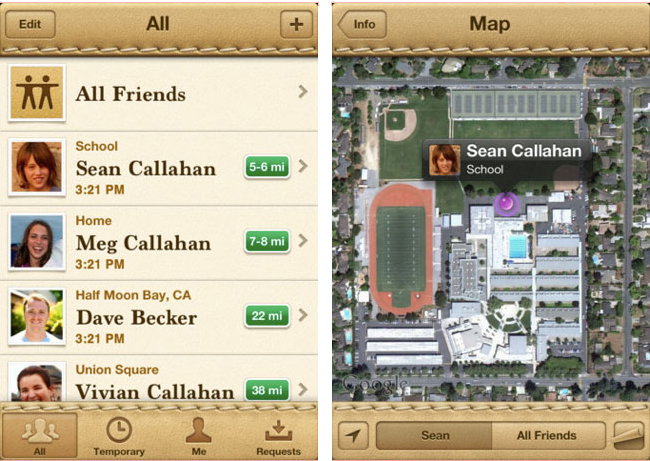 Continuing to debut iCloud-powered software and new features for iOS 5, Apple on Wednesday released Find My Friends and AirPort Utility on the App Store.
Find My Friends is a free download designed for iOS devices, and weighs in at 10.4MB. It requires iOS 5 and an iCloud account, which can be created free on an iPhone, iPad or iPod touch.
"Find My Friends allows you to easily locate your friends and family from your iPhone, iPad or iPod touch," the official description reads. "Install this free app on your iOS 5 device and sign in with the Apple ID you use with iCloud.
"Adding a friend is easy — just send a request to see their location. Once your friend accepts using the Find My Friends app, you will then be able to see that friend's location on a list or on a map."
Users can choose to share their location for a limited period of time with a group of friends. Apple said the software can be used to keep track of traveling companions when on vacation, or to see if your children are home from school, or to find friends you're meeting for dinner.
Features of the application, as listed by Apple, include:
Easily locate friends and family
Temporary sharing option
Simple privacy controls
Parental restrictions
Free for iPhone, iPad and iPod touch
Also now available is AirPort Utility, also for iOS 5 devices. The application allows users to manage their Wi-Fi network and AirPort base stations. The free download is 4.5MB.
AirPort Utility lets users make changes to an AirPort Express, AirPort Extreme and Time Capsule directly from an iPhone, iPad, or iPod touch.
"See a graphical overview of your Wi-Fi network and devices," the description reads. "Change base station and network settings, or manage advanced features such as security modes, wireless channels and more."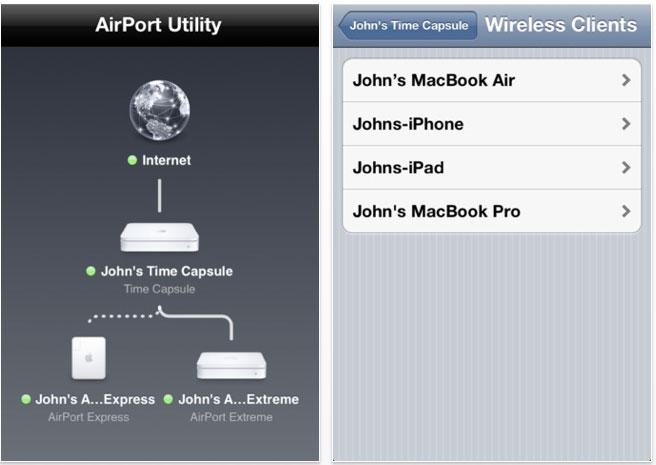 With AirPort Utility, users can:
See a graphical overview of your Wi-Fi network
Get information about your connected Wi-Fi devices
view and change network and Wi-Fi settings
restart or restore a base station, or update the firmware on a base station when available
View or update passwords for your network, base stations or disks
Easily access network information such as IP address, DNS servers, and router addresses
Manage DHCP reservations and port mappings
View status or error messages for your base stations