Samsung lawyer couldn't tell iPad and Galaxy Tab apart from 10 feet away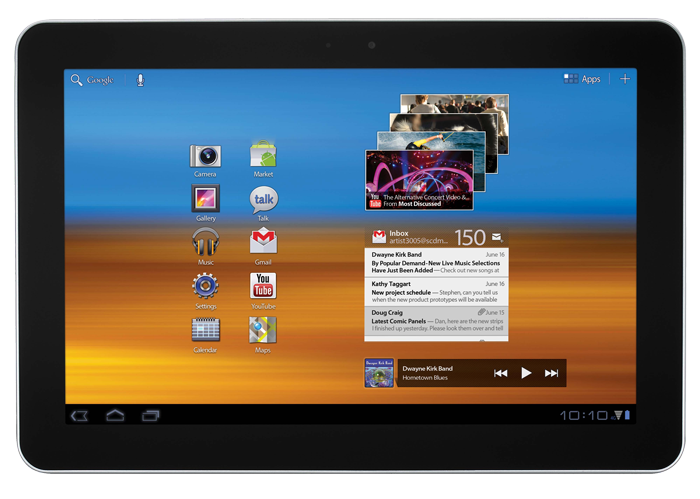 When asked by a judge in a California courtroom to tell the difference between a Samsung Galaxy Tab and an Apple iPad held side-by-side 10 feet away, an attorney for Samsung couldn't do it.
U.S. District Judge Lucy Koh this week held both a Samsung Galaxy Tab 10.1 and iPad above her head, and asked Kathleen Sullivan, a lawyer representing Samsung, to identify what company made which. According to Reuters, she could not do it from a distance of about 10 feet.
"Not at this distance, your honor," she reportedly said. Koh then asked if any of Samsung's lawyers could identify which tablet was made by Apple and which was made by Samsung. Another lawyer supplied the correct answer "moments later."
Koh asked for the attorneys to distinguish between the two devices after she repeatedly commented on the similarity between each company's tablets. The judge has yet to rule on Apple's request to bar some of Samsung's products from being sold in the U.S.
However, the judge did say that Samsung's Galaxy-branded tablets do infringe on some of Apple's iPad-related patents. Apple must still prove to the court that its patents are valid under the law.
Koh also tentatively said she would not grant Apple an injunction based on one "utility" patent the company has accused Samsung of infringing upon. She has not given an opinion on three-other design-related patents, but promised a formal order will come "fairly promptly."
The latest turn in Apple's push to have the Samsung Galaxy Tab line barred from sale in the U.S. comes just after Apple won an injunction in Australia, earning a preliminary ban on sales of the Galaxy Tab 10.1. The same device has also been blocked in Germany.