Apple wins injunction against Samsung Galaxy Tab 10.1 in Australia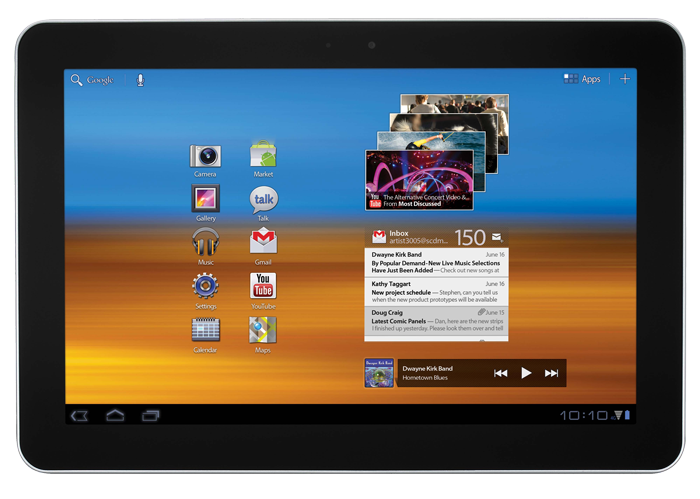 The Federal Court in Australia has agreed to Apple's request to a preliminary ban on sales of Samsung's Galaxy Tab 10.1 tablet in the country, providing the iPad maker with yet another victory in its tense legal battle against its rival.
Justice Annabelle Bennett ruled on Thursday that Apple had presented sufficient evidence of alleged infringement by Samsung on two of its touchscreen- and multitouch-related patents to issue a preliminary injunction, according to The Sydney Morning Herald. The suit will proceed to a full hearing, but, even if Samsung prevails, it will have lost valuable time in the tablet market.
The South Korean electronics maker had previously agreed to delay the launch of its tablet in Australia while awaiting the decision. The company told the court last week that missing the Christmas season due to a preliminary injunction would cause it to give up on releasing the Galaxy 10.1 in the country because the device would be "dead" by the time it launched.
Late last month, Samsung offered Apple a compromise deal that would allow the Galaxy Tab 10.1 to launch with minor concessions. But, Apple rejected the offer, opting instead to take its chances with its preliminary injunction request.
Apple's win in Australia follows a victory with a German court in September that permanently banned sales of the Galaxy Tab 10.1 there.
The legal dispute between the two companies has grown increasingly fierce since it began in April of this year. Apple struck first, accusing Samsung of "slavishly" copying the look and feel of the iPhone and iPad. According to the Cupertino, Calif., company's attorneys, Apple co-founder Steve Jobs personally attempted to resolve its issues with its rival in 2010, but negotiations proved unsuccessful.
Samsung has said it initially held back in its legal action against Apple because it also doubles as a supplier for its rival, but the company vowed last month to be "more aggressive" in its disagreement with iPhone maker. The electronics maker has said it is attempting to block sales of the as-yet-unreleased iPhone 4S in France and Italy.