Australian Apple lawsuit halts sales of Samsung Galaxy Tab 10.1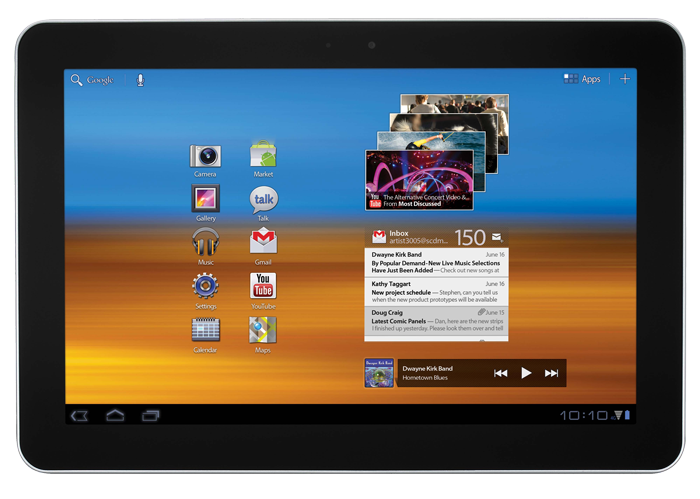 Sales of Samsung's Galaxy Tab 10.1 have been halted in Australia as a result of the company's ongoing patent infringement dispute with Apple.
Apple recently won an agreement in court in Australia, barring the sale of the Galaxy Tab 10.1 in the country, according to Bloomberg. The Australian court determined that Samsung will not be able to sell its own iPad-competing tablet until its dispute with Apple is resolved.
Samsung has agreed to stop advertising the Galaxy Tab 10.1 in Australia, and the device will not be sold in the country until the South Korean device maker either wins an appeal with the court, or the lawsuit is resolved.
Australia is one of many countries where Apple and Samsung are engaged in a patent dispute in which each has accused the other of infringement. The legal battle began in April, when Apple sued Samsung in the U.S. and accused the company of copying the look and feel of its wildly popular iPhone and iPad products.
In lawsuits with the U.S. International Trade Commission, both Samsung and Apple have asked that each others' products be banned from importation because of alleged patent infringement. But unlike Australia, the ITC has not taken such drastic measures thus far in America.
The fight between Apple and Samsung has been fierce, with Apple referring to Samsung as "the copyist" in court filings, while Samsung has argued that some of Apple's legal team should be disqualified for an alleged conflict of interest. Despite all of that, Apple is said to be the largest customer of Samsung, and is expected to buy some $7.8 billion in components from its rival this year.
Apple, in its legal case in Australia, has asserted that Samsung has infringed upon 10 patents related to its products, particularly the iPhone and iPad. Federal Court Justice Annabelle Bennett in Sydney has reportedly set a hearing for Aug. 29 to review the case and, if necessary, to set a trial date.
The Galaxy Tab 10.1 was added to Apple's case against Samsung in June, along with the Nexus S 4G, Galaxy S smartphones, and Droid Charge. In that filing, Apple asserted that Samsung has become "even bolder" in copying the iPhone and iPad.