Apple: Samsung 'attempts to harass' with requests to see next-gen iPhone, iPad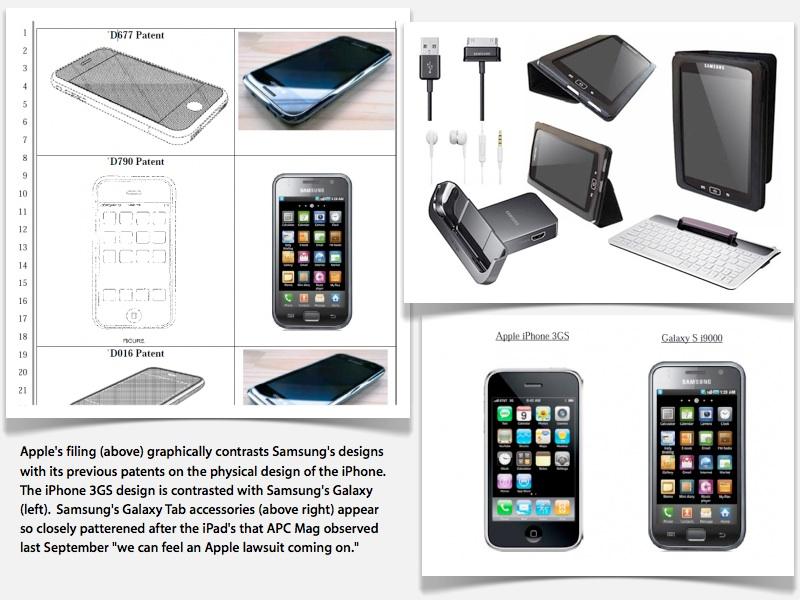 Apple has called out its key supplier and major rival, Samsung, in court, characterizing the company's requests to see Apple's next-generation iPhone and iPad as "attempts to harass" that were not made in good faith.
The latest twist in the ongoing legal battle between Apple and Samsung was unearthed Tuesday by Florian Mueller of FOSS Patents. In addition to accusing Samsung of resorting to harassment, Apple also refers to its rival as "the copyist" in the newest documents.
The latest filing by Apple was made in response to a motion filed by Samsung in late May, in which the device maker said it wanted advance copies of the "final, commercial versions" of Apple's unannounced next-generation iPhone and iPad. That motion came with a deadline of June 13, 2011, and Apple responded accordingly last Friday to deny the request.
The battle started in April, when Apple sued Samsung and accused the company of copying the look and feel of the iPhone and iPad. Apple has asserted that Samsung's products, including its Galaxy-branded smartphone and tablet products, copy the "technology, user interface and innovative style" seen in the iPhone and iPad.
A U.S. Federal Court judge in San Jose, Calif., later ordered Samsung to show prototype samples of its unreleased tablets and smartphones to Apple. The move came in response to a motion by Apple for expedited discovery, seeking early production of documents and witnesses in the case.
That prompted Samsung to respond in-kind, and ask to see Apple's next-generation products. But Apple, in its latest filing, has asserted that Samsung doesn't have a need to see the next-generation iPhone and iPad, because Apple is not accused of copying Samsung's products.
Apple also reportedly noted that the products it requested to see — including a Samsung Galaxy S II — have already been announced. In contrast, Apple's products are shrouded in secrecy until they are publicly announced.
Richard J. Lutton, chief patent counsel for Apple, said in one filing that "Apple is widely recognized as one of the most secretive companies in the world." He also stated that "Apple's new product announcements are major events in the technology industry," in an effort to draw a distinction between Samsung's products and Apple's.
"I agree with Apple that Samsung's requests go way beyond what Apple asked for," Mueller offered in his analysis of the latest filings. "I also have a feeling that the court is not going to grant Samsung's requests — there doesn't seem to be sufficient cause. But at this stage let's not speculate too much."
Samsung's request for expedited discovery will be the topic in U.S. District Court for the Northern District of California this Friday. On that same day, Samsung is due to deliver the five products requested by Apple for review.