Samsung ordered to show its new prototypes to Apple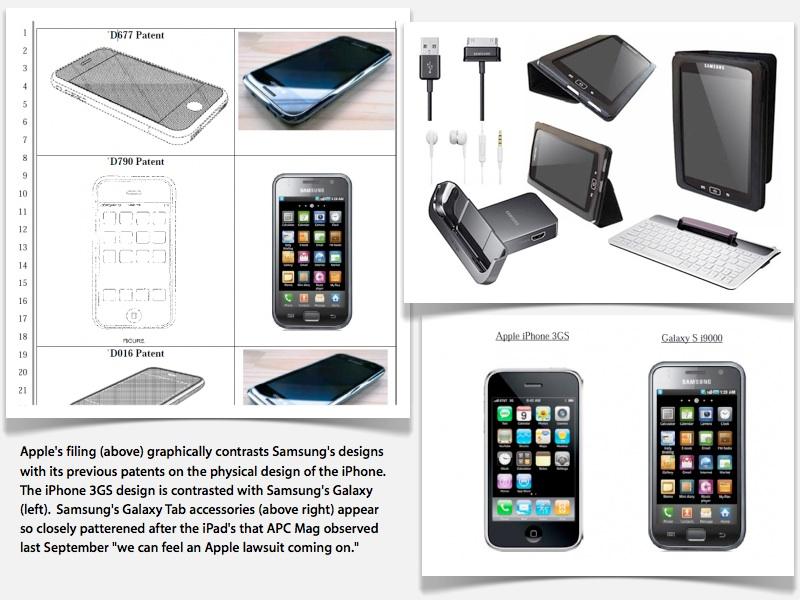 AppleInsider may earn an affiliate commission on purchases made through links on our site.
Samsung has been ordered by San Jose Federal Court judge Lucy Koh to provide Apple with samples of its unreleased tablets and smartphones as part of an ongoing patent dispute, allowing Apple to seek a timely motion of preliminary injunction.
Last week's ruling, reported by Courthouse News Service, came in response to a motion by Apple for expedited discovery, seeking early production of documents and witnesses.
Apple's case against Samsung claims that its competitor and component supplier had "designed products confusingly similar to Apple's iPad, iPod Touch and iPhone, and that the products use icons similar to those used by Apple," according to the report.
Without expressing an opinion on the merits of Apple's claims, the court acknowledged that "Apple has produced images of Samsung products and other evidence that provide a reasonable basis for Apple's belief that Samsung's new products are designed to mimic Apple's products."
Samsung now has 30 days to provide Apple's legal team with advance delivery of product samples and packaging of the yet unreleased Galaxy S2, Galaxy Tab 8.9, Galaxy Tab 10.1, Infuse 4G, and 4G LTE Droid Charge.
The judge did not agree to allow Apple to depose Samsung executives on the same accelerated schedule, stating that "to require Samsung to prepare for a deposition on such broad topics, and on such a tight timeline, would be unduly burdensome."
The advanced discovery is limited to "Outside Counsel Eyes Only," meaning that Apple's engineering staff and in-house legal team will not have access to the materials. Apple's legal team handling the suit will determine wether to file for an injunction blocking the devices from being sold.
Samsung has grown to become the most successful Android licensee, but its products and packaging have more closely copied Apple's than those of other Android makers, and other tablet and smartphone makers in general.
This January, Samsung announced a "digital hub" strategy that appeared closely patterned after Apple's own from 2001, except that Samsung put its own HDTVs in the center instead of Apple's iMac.
The company also unveiled new Galaxy Tab models intended to more closely rival the iPad, but when Apple released iPad 2, the company stated it would be 'improving the parts that are inadequate" on its new models to match Apple's design.
Samsung later released hardware tablet prototypes it claimed were thinner than iPad 2, although some reporters disputed the firm's claims.
After negations failed to resolve the contention between the two companies, Apple filed suit against Samsung, alleging trade dress and patent infringement. The group that designs Galaxy products within Samsung is separate from the groups that produce components for Apple, including RAM and the fabrication of Apple's A4 and A5 application processors used in the iPhone and iPad.