Samsung Galaxy Tab 10.1, Nexus S 4G added to Apple's infringement complaint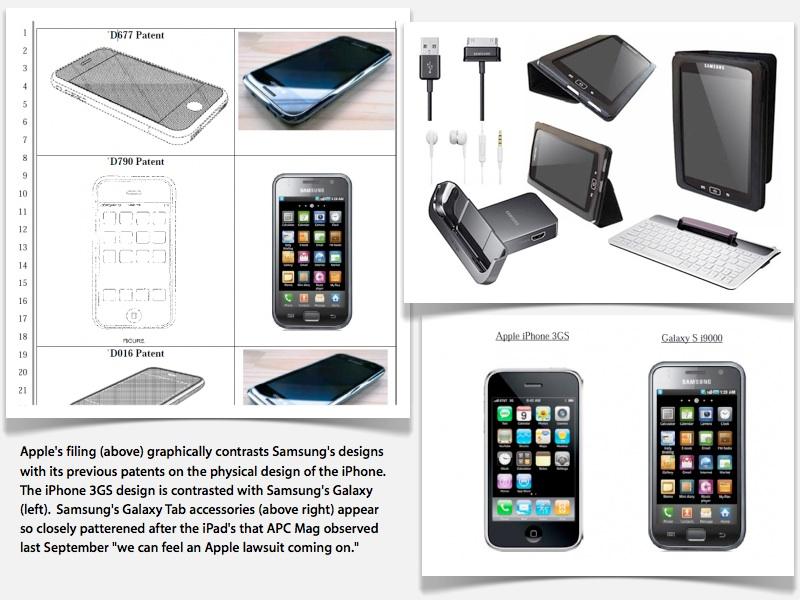 Apple this week added a number of additional Samsung smartphones and tablets to its complaint against the company, expanding the number of devices it believes have copied the look and feel of its iPhone and iPad.
In making the additions to its complaint, Apple has asserted that Samsung has been "even bolder" than other competition in copying products like the iPhone and iPad. As detailed by Florian Mueller of FOSS Patents, Apple is attempting to convince the court that Samsung's devices "blatantly imitate" its own.
Along with the more aggressive language included in the latest filing, Apple has singled out a number of new Samsung devices of copying the hardware and software found on the iPhone and iPad. They are:
Droid Charge
Exhibit 4G
Galaxy Ace
Galaxy Prevail
Galaxy S (i9000)
Gravity
Infuse 4G
Nexus S 4G
Replenish
Sidekick
Galaxy Tab 10.1
Galaxy S II
These new devices are listed in addition to the hardware detailed in the original filing, in which it claimed Samsung has "slavishly" copied its iPhone and iPad designs. The hardware originally accused of infringement is:
Captivate
Continuum
Vibrant
Galaxy S 4G
Epic 4G
Indulge
Mesmerize
Showcase
Fascinate
Nexus S
Gem
Transform
Intercept
Acclaim
Galaxy Tab
In all, eight hardware and software patents are cited in the complaint, with two taken out and three new ones added into the amended filing. Samsung is also accused of violating five design patents, and four trade dress applications.
Today is also the deadline for Samsung to provide Apple's outside counsel samples of its already-announced upcoming products, including the Galaxy S2, Galaxy Tab 8.9, Galaxy Tab 10.1, Infuse 4G, and Droid Charge. The mandate that Samsung must show its upcoming prototypes to Apple was set by a federal court back in May.
Samsung quickly responded in kind, and filed a motion to see Apple's next-generation iPhone and iPad. But in court documents revealed this week, Apple characterized Samsung's efforts as nothing more than an attempt to "harass" the iPhone maker.
Referring to Samsung as "the copyist," Apple said its competitor doesn't have a need to see the next-generation iPhone or iPad, because Apple is not accused of copying Samsung's products. In addition, while the products Apple has requested to see have been announced, Apple's own devices are shrouded in secrecy until they are publicly revealed.
Apple's filing refers to the company as "one of the most secretive" in the world, and also noted that new product announcements from Apple are "major events in the technology industry." The language was used an attempt to create a clear distinction between Samsung's products and Apple's.
Samsung has fired back at Apple with its own lawsuits, filed in April, in which the Korean electronics giant accused the iPhone maker of patent infringement. The lawsuits, filed in Seoul, Tokyo and Germany, are related to optimization and reduction of power usage during data transmission, 3G technology for reducing date-transmission errors, and a method of tethering a mobile phone to a PC to share a data connection.