Samsung fires back with patent lawsuits against Apple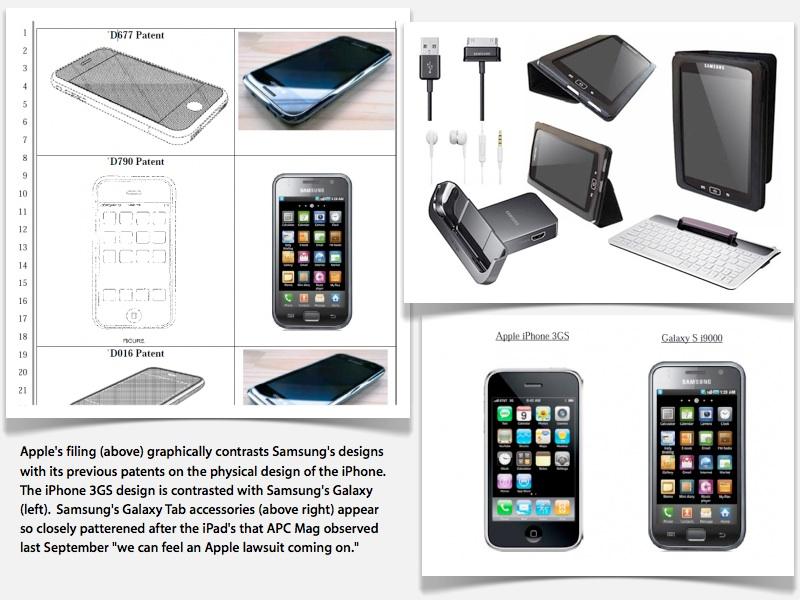 AppleInsider may earn an affiliate commission on purchases made through links on our site.
Samsung made good on its word to fight back against Apple's lawsuit, which accused the Korean electronics giant of copying the look and feel of the iPhone and iPad, by filing several patent infringement lawsuits against Apple in Seoul, Tokyo and Germany on Friday.
The Seoul, Korea-based company revealed on Friday that it had filed suit against Apple over patents related to cellphone transmission technologies, The Wall Street Journal reports. Though the lawsuits don't directly respond to Apple's filling, Samsung has indicated that they come as a counter to Apple.
"Samsung is responding actively to the legal action taken against us in order to protect our intellectual property and to ensure our continued innovation and growth in the mobile communications business," the company said in a statement.
According to a company spokesperson, Samsung's suits relate to patents for transmission optimization and reduction of power usage during data transmission, 3G technology for reducing date-transmission errors and a method of tethering a mobile phone to a PC to enable the PC to utilize the phone's wireless data connection, the report noted.
The Journal reported on Monday that Apple was suing Samsung for allegedly copying the look and feel of the iPhone and iPad with its Galaxy-branded smartphone and tablet products.
On Tuesday, Samsung vowed to retaliate with its own legal action. "Apple is one of our key buyers of semiconductors and display panels. However, we have no choice but to respond strongly at this time," an unidentified Samsung official reportedly said.
Samsung Chairman Lee Kun-hee suggested to reporters on Thursday that Apple's lawsuit was an attempt to hold his company back. "When a nail sticks out, [people] try to pound it down," South Korean news outlets reported Lee as saying.
During a quarterly earnings conference call Wednesday, Apple COO Tim Cook reassured investors that Samsung remains a "valuable partner" in supplying components for Apple's devices in spite of the law suit.
"We felt the mobile communication division of Samsung had crossed the line, and after trying for some time to work out the issue, we decided we needed to rely on the courts," Cook said.
Apple reportedly accounted for 4 percent of Samsung's revenue last year, or $5.68 billion, making the iPhone maker Samsung's second-largest customer, behind Sony. Reports have suggested that Apple wil pass Sony to become Samsung's largest client this year with $7.8 billion in component purchases.
Earlier this week, a post to message boards accusing Apple of copying Samsung went viral. However, it was later revealed that Samsung may actually have copied Apple, since the F700 smartphone was announced in 2006, but not shown until Feb. 2007, a month after Apple unveiled the iPhone.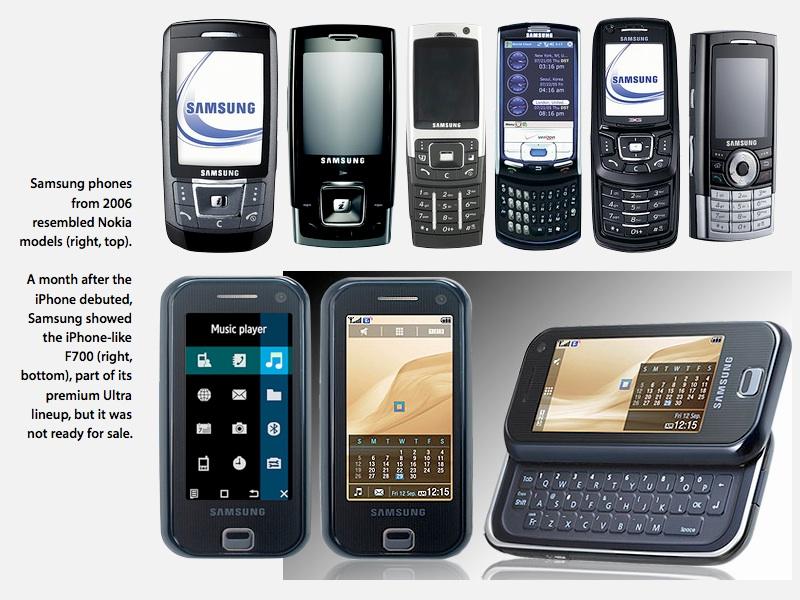 The impending legal battle between Apple and Samsung comes as the latest in a series of disputes between Apple and other handset manufacturers. In 2009, Nokia sued Apple over patents related to wireless technology. Apple quickly responded with a countersuit.
Apple sued Taiwanese manufacturer HTC in March of last year. At the start of the U.S. International Trade Commission trial for Apple's case against HTC earlier this week, the ITC staff, which acts as a third-party in the trial, came out in support on behalf of HTC.