Steve Jobs worked on Apple's 'next product' the day before he died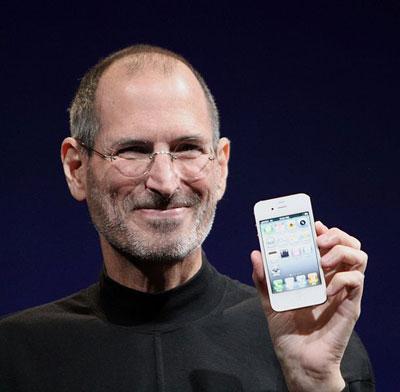 Providing more evidence that Steve Jobs stayed involved at Apple until the very end, the CEO of Japanese carrier Softbank revealed that Jobs was making phone calls about Apple's unnamed "next product" the day before he passed away.
Softbank Chief Executive Masayoshi Son revealed in a recent interview that he was at Apple's Cupertino, Calif., headquarters earlier this month for the unveiling of the iPhone 4S, according to PC Magazine. While there, he had a meeting with Apple CEO Tim Cook.
Cook had to abruptly leave the meeting with Son, which prompted the Softbank chief to ask where he was going. It was then that Cook reportedly revealed that he had received a call from Jobs.
"That was the day of the announcement of the iPhone 4S," Son said. "He said that Steve is calling me because he wants to talk about their next product. And the next day, he died."
Son didn't detail what product Jobs and Cook allegedly discussed, but his story has come to light after a financial analyst claimed Jobs was "intimately involved" in creating Apple's 2012 iPhone. Ashok Kumar with Rodman & Renshaw said that Jobs had input on everything from the device's concept to final design, and claimed that the next-generation iPhone will have a slimmer profile and larger screen.
Jobs's apparent involvement in Apple products up until the day before he died came even though he was weak and in pain from pancreatic cancer. Author Walter Isaacson, who is writing Jobs's official biography, met with the Apple co-founder at his home weeks before his death, and found him curled up in pain in a downstairs bedroom, too weak to climb stairs. But Isaacson said his mind was "still sharp and his humor vibrant."
Jobs's devotion to Apple, the company he founded, has been well documented. In August, when he stepped down as CEO, Jobs was said to have worked a full day at Apple's headquarters on his final day as chief executive.