Nintendo profits evaporate as gamers turn to Apple's iOS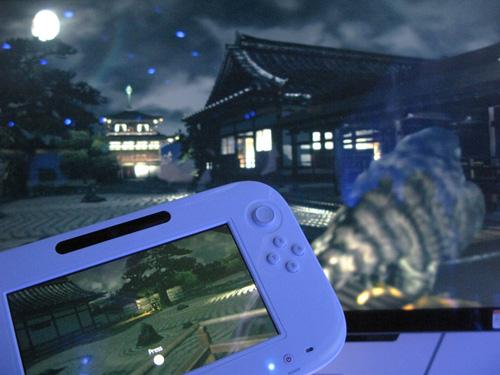 AppleInsider may earn an affiliate commission on purchases made through links on our site.
Japanese gaming giant Nintendo revealed on Thursday that it lost $925 million over the six months ending in September due to a sharp drop off of game and console sales, even as healthy sales of Apple's iPhone and iPad continue to establish iOS as an alternative gaming platform.
The company had previously warned in July that it would lose money during the first half of its fiscal year, but Thursday's results were even worse than it had expected. Net sales for the period were 215.7 billion yen ($2.84 billion), down from 363.2 billion yen ($4.78 billion) in 2010. Net income fell to a loss of 70 billion yen ($925.4 million), much worse than the 35 billion yen loss Nintendo had originally forecast.
"Weaker than expected" sales of Nintendo DS and 3DS software and yen appreciation were cited as the main reasons for the variance.
Looking ahead to the second half of fiscal 2012, Nintendo modified its forecast to reflect continued poor performance. The company expects a net income loss of 20 billion yen ($26.3 million) instead of its July forecast of 20 billion yen in profits.
Sales of the gaming company's new 3DS handheld gaming console were just 3.07 million units during the six-month period, even after a substantial price cut in August brought about improved sales. Though one software title, "The Legend of Zelda: Ocarina of Time 3D," did become a million-unit seller, Nintendo noted that the Nintendo 3DS "has yet to have many hit titles." Total worldwide software sales for the 3DS were 8.13 million units for the period.
Sales of the Wii, which turns five in November, were just 3.35 million units, with software sales of 36.45 million units.
"There's no question that the Wii and the DS are at the end of their life cycles," the L.A. Times reported Arcadia Investment analyst J.T. Taylor as saying. "But there will be a flourish this holiday when Nintendo comes out with promotions and gift bundles. After that, Nintendo's long-term outlook depends on how successful their next console will be."
Nintendo has already provided an early look at the successor to the aging Wii, but the next-generation Wii U won't help the company in the short-term, as it's not due out until late 2012. In the meantime, the company will have to rely on price cuts and bundles to stem losses.
Apple has contributed to the console maker's woes by cannibalizing the casual gaming fan base that Nintendo built up with its Wii and DS devices. For its part, Nintendo blames smartphone makers and the rise of social gaming for diluting the gaming market.
Despite calls from investors to bring popular Nintendo franchises like Super Mario and Zelda to the iPhone and iPad, Nintendo executives have repeatedly refused to port their software to third-party devices.
"This is absolutely not under consideration," company president Satoru Iwata said in September. "If we did this, Nintendo would cease to be Nintendo. Having a hardware development team in-house is a major strength. It's the duty of management to make use of those strengths."
Iwata admitted that releasing games for smartphones might be the "correct decision" in terms of profits, but asserted that he believed his responsibility was to ensure "Nintendo's mid- and long-term competitive strength."
The executive has claimed platforms like iOS that offer cheap gaming options are dividing the gaming industry and devaluing development efforts, but Nintendo's plummeting profits and stock price threaten to devalue the company itself.
Also, not every game developer agrees with Iwata. For instance, Peter Vesterbacka, who works for Rovio, the developer that created the smash hit "Angry Birds," credits Apple with changing everything in the mobile gaming industry with the release of the iPhone and the App Store.
"Apple created the distribution for us that we didn't have before. All of a sudden, great games mattered," Vesterbacka said earlier this year.
Last year, Nintendo of America President Reggie Fils-Aime noted Apple as an even bigger threat than Xbox maker Microsoft.
Apple's threat to Nintendo has only continued to grow over the past year. In the most recent quarter, the company announced it had sold 17 million iPhones, 11 million iPads and more than 3 million iPod touches, dwarfing Nintendo's six-month device sales.
In truth, Nintendo's strategy of tightly integrating software with hardware closely resemble's Apple's own tack, but the Japanese company has found itself outpaced by its rival's annual upgrades to both the mobile operating system and the hardware.
Apple's iOS devices may even begin to encroach on Nintendo's living room console turf. The AirPlay Mirroring feature in iOS 5, coupled with the performance of the dual-core A5 processor, has allowed game developers to create wireless big screen gaming experiences on iOS. For instance, Firemint has added AirPlay Mirroring to its Real Racing franchise, allowing one A5-equipped device to host a multiplayer game and stream it to an HDTV by way of the Apple TV.
As such, AirPlay Mirroring will directly compete with the Wii U console, which will feature its own iPad-like touchscreen tablet controller.
Nintendo will also face increased competition in the handheld gaming market when Sony releases its PlayStation Vita in Japan later this year and in the U.S. in February. The Vita features a 5-inch OLED touchscreen and front and rear touch pads, as well as dual analog sticks and front and rear cameras.
Finally, a rumored Siri-powered television from Apple could pose an even greater threat to Nintendo. The New York Times reported on Thursday that it's only a matter of time before Apple releases a connected TV. Such a device would likely represent an assault on the living room by the iPhone maker, and would presumably open up gaming possibilities, either natively or in conjunction with iOS devices.
It has been suggested for years that Apple will build its own HDTV, but reports picked up steam recently after a biography on Steve Jobs revealed that he felt he had "finally cracked" the secret to an intuitive user interface for the TV.