Halloween tradition continues at Steve Jobs' home in Palo Alto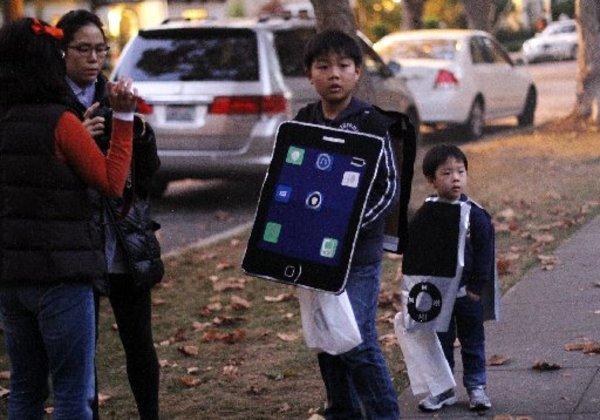 AppleInsider is supported by its audience and may earn commission as an Amazon Associate and affiliate partner on qualifying purchases. These affiliate partnerships do not influence our editorial content.
The family of the late Steve Jobs has continued an annual tradition of hosting trick-or-treaters for Halloween at a "haunted garden" outside their home in Palo Alto, Calif., with two neighborhood children even coming by the house dressed up as an iPad and iPod.
Synthetic fog, rumbling thunder and jack-o'-lanterns created a creepy atmosphere outside the Waverley Street home on Halloween night, Mercury News reported on Tuesday. In addition to the fame of its owner and residents, the house had also become well-known in recent years for its elaborate Halloween decorations.
Roughly 50 children waited in front the residence before the front gate opened at 6:30 p.m. on Monday. Three women were on hand to distribute out cellophane bags of candy at the entrance to the yard, according to the report.
Though trick-or-treaters' costumes included Vikings, Spiderman and priestesses, perhaps the most fitting were two boys who had dressed up as an iPad and an iPod.
"It's a wonderful testament to Steve Jobs and his family. My daughters will be talking about this for the rest of the year," said local resident Bob Kocher, who brought his two daughters by the house.
Students of nearby Palo Alto High School have said Jobs' family transformed their yard into "a spooky Halloween world" in years past, though some noted that the treats being passed out were disappointingly healthy, as reported by Katy Abbott of Verde. According to one student, Jobs handed out Odwalla energy bars to trick-or-treaters one year.

Two boys wore iPad and iPod costumes outside of the late Steve Jobs' home on Halloween. Credit: Mercury News.
Several anecdotes point to Halloween as a special holiday for the Jobs family. According to a eulogy given by Jobs' biological sister Mona Simpson at a memorial service, his son Reed insisted on dressing up as a witch every year. Also, one of Jobs' neighbors shared in August a memory of Jobs dressing up as Frankenstein for the haunted garden one year.
The trick-or-treat tradition at Jobs' house wasn't the only tribute to him this Halloween. For instance, AppleInsider reader Raymond created a jack-o'-lantern replicating a famous image of Jobs. Numerous fans also paid homage to the much-mourned former Apple CEO by dressing up in his signature mock turtleneck, jeans and sneakers for the holiday.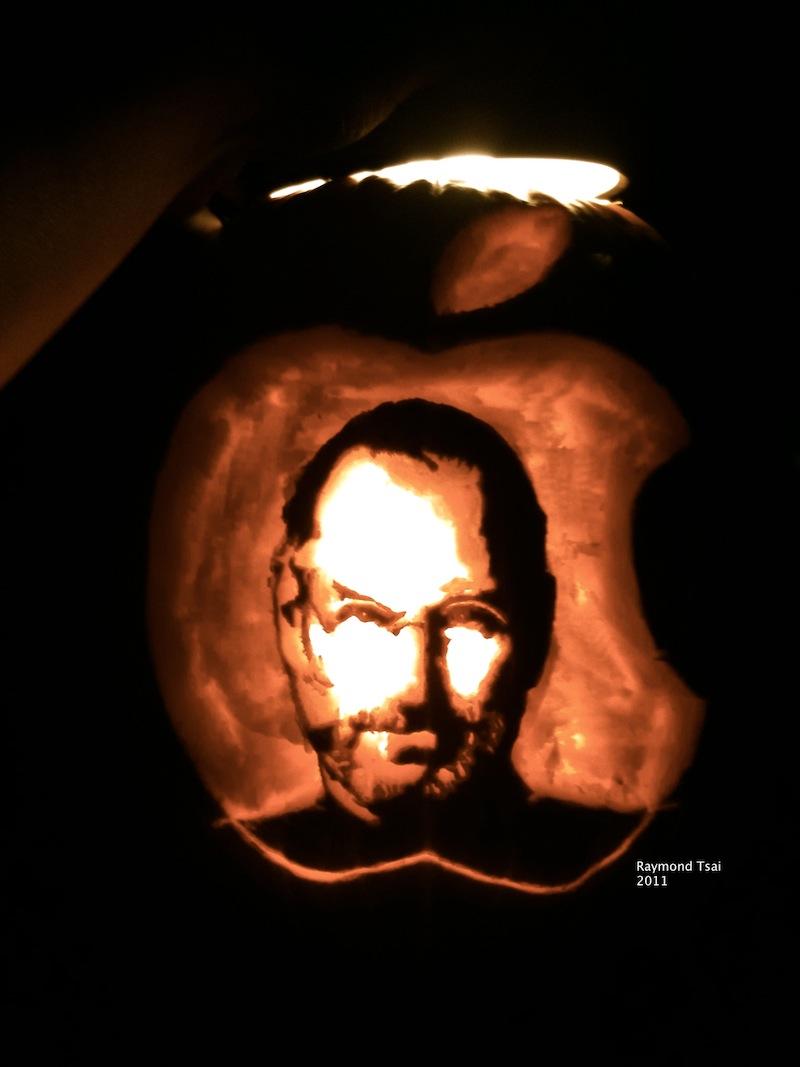 Following Jobs' death on Oct. 5, mourners flocked to the Palo Alto home, leaving flowers, apples and notes in memory of the Apple co-founder. Jobs passed away at age 56 after a years-long fight with cancer.