Apple stockpiling 2M third-gen iPad units by end of 2011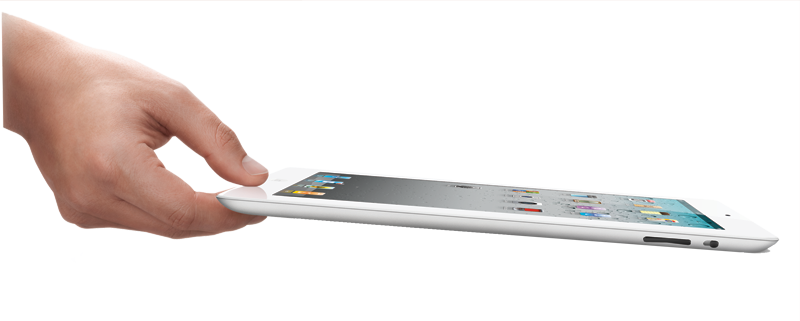 To ensure it has enough supply of a thinner, higher-resolution third-generation iPad at launch next year, Apple reportedly plans to have around 2 million units already built by the end of 2011.
Citing sources in the company's upstream supply chain, DigiTimes reported this week that Apple has tasked its suppliers with the development of two tablet projects, code-named "J1" and "J2." Both of the new models are said to have different sizes, specifications and technologies from the currently available iPad 2.
Both new models reportedly in development have a higher-resolution screen than the current iPad model, and Apple is said to have demanded that the displays feature two LED light bars on the left and right sides of the screen. The adoption of two LED light bars is said to have created problems in shrinking the thickness of the next-generation iPad, prompting some vendors to create designs with one light bar and two LED chips.
The report claimed the resolution of the next iPad will be 2,047 by 1,536 pixels, but difficulty with the higher resolution and new LED backlight design has "affected the launch schedule" of the next-generation device. Still, the necessary components began arriving at the end of October, and accumulated inventory of the new iPad is expected to reach about two million units by the end of December.
"The sources pointed out that the J2 project seems to be an upgrade version of the J1 and although Apple has not yet decided which project will be used for the final launch, Apple is likely to make the final decision based on its needs," the report said. "As for the upstream side, the component suppliers have already conducted pilot production and prepared for mass production."
The details seem to contrast with an earlier report from DigiTimes, which claimed that a "real iPad 3" would not arrive until the third quarter of 2012 at the earliest. It claimed that the new iPad released in March of 2012 would simply be an upgraded iPad 2.
The report also added that suppliers have already begun "proofing" for the next-generation iPhone, and production of the handset is expected to begin in June of 2012. Apple's new iPhone 4S went on sale in numerous countries around the world last month.