Warner Bros. giving iTunes redemption codes to unhappy UltraViolet users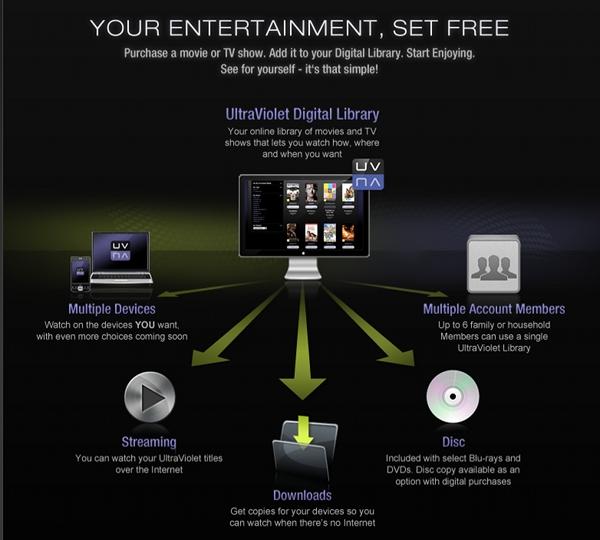 AppleInsider is supported by its audience and may earn commission as an Amazon Associate and affiliate partner on qualifying purchases. These affiliate partnerships do not influence our editorial content.
UltraViolet, an initiative by Hollywood studios to distribute digital movies independently of Apple's iTunes, has suffered such a backlash from users that Warner Bros. has started placating users with redemption codes for iTunes instead.
End users trying to access digital versions of BluRay or DVD movies via UltraViolet have been overwhelmingly dissatisfied with the system, which doesn't work natively on Apple's iOS devices. Amazon reviews of recent disc releases have been scathing, with more than half of the hundreds of responses complaining about UltraViolet.
Warner Bros. Flixster app for iOS, used to present UltraViolet movies, has been hit with so many complaints that the company has set up a support website to direct users on how to use the system, frequently resorting to giving away iTunes redemption codes to appease angry users unable to play the content they purchased.
Outside of Flixster, Ultraviolet requires registering a new user account and installing Adobe Flash Player. UltraViolet does not work at all on Apple TV. iTunes App Store reviews of Flixster users complain of long waits, irritating bugs, "too many hoops" to jump through to watch the content, and problems of the UltraViolet content simply not working at all.
UltraViolet is backed by more than 70 members of the Digital Entertainment Content Ecosystem consortium, led by Sony Pictures' Mitch Singer. The group includes Adobe, Comcast, HP, Intel, LG, Microsoft, Motorola Mobility, Netflix, Nokia, Panasonic, Philips, Samsung, and Toshiba, along with studios Fox, Paramount, Sony, NBC Universal, Warner and the RIAA.
The consortium hoped to create a DRM alternative to Apple's iTunes video that would enable users to buy playback rights to a movie that could be presented on any participating device, similar to Microsoft's PlaysForSure for music.
Apple and Disney are among the few not supporting the program, but that also means UltraViolet content won't work on all iOS devices or iPods, a limitation that helped kill Microsoft's PlaysForSure and more recently Adobe Flash.
Disney and Apple have floated an alternative open format called Keychest that would enable users to obtain a single key that could be used to unlock digital rights on any system, rather than mandating the file type and technology of the DRM system as UltraViolet hopes to do.
In 2007, Apple began promoting "digital copy," a way for studios to enable DVD or BluRay buyers to access a mobile, digital download of the same movie for playback on their iPods and iOS devices without requiring them to rip the media or defeat its encryption.
The digital copy system also enabled opening the same content to Windows Media users, and some studios' content exclusively provided support for Microsoft's DRM, a problem Keychest sought to alleviate.
Apple has since worked to get studios to support digital streaming movies in iCloud, which is currently limited to providing cloud-based downloads of music and TV programs as the movie studios wait to see whether UltraViolet can offer any competition to the iTunes ecosystem. Studios are hoping that UltraViolet will support physical disc sales even as consumers increasing choose to buy digital downloads or streaming content from Apple, Amazon and Netflix.