Royal Caribbean's Splendour of the Seas will feature an iPad in every cabin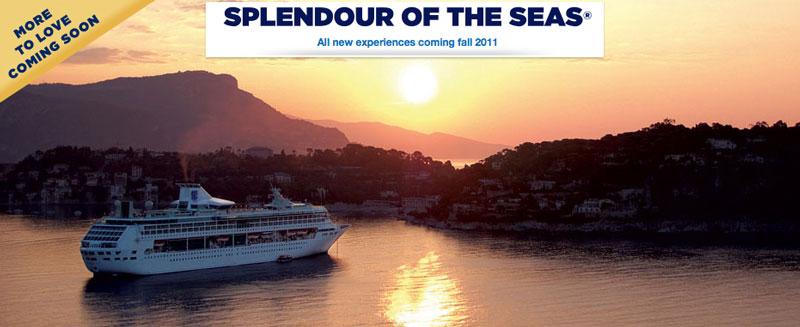 Travelers who cruise on Royal Caribbean's Splendour of the Seas ship starting in early 2012 will have access to an iPad in their cabin, with more ships set to gain Apple's tablet in the coming years.
The cruise line recently announced to USA Today that the 1,804-passenger ship will feature an Apple iPad in every cabin by mid-February of 2012. The iPads will not be permanently affixed in the cabins, meaning passengers will be able to carry their tablet around the ship with them.
Royal Caribbean reportedly plans to add iPads to five more of its 22 ships within the next two years after the ships are dry-docked for renovations. Those ships are the Legend of the Seas, Grandeur of the Seas, Rhapsody of the Seas, Enchantment of the Seas and Vision of the Seas.
"Royal Caribbean says the iPads will be programmed to let passengers access the ship's daily listing of events and activities and to see a personal daily itinerary including shore excursions," author Gene Sloan wrote. The onboard system will also offer access to the Internet, movies, room service and restaurant menus.
The Splendour of the Seas is one of six "Vision class" ships from Royal Caribbean. It features a seven-story lobby, rock-climbing wall, and a 12-hole miniature golf course, and has been in service since March of 1996.
The ship shares time between the coastlines of Europe and South America. Royal Caribbean recently completed a round of renovations on the ship that added the Giovanni's Table Italian restaurant, a poolside movie screen, and a nursery for children.
In early 2010, Celebrity began adding "iLounges" to its line of cruise ships, where the cruise line features a miniature Apple Store. There, vacationers can buy Apple products including MacBooks, iPhones and iPods, as well as take courses on iPhoto and iMovie.