Apple said to be discussing 2012 launches of LTE 4G iPad, iPhone with carriers [u]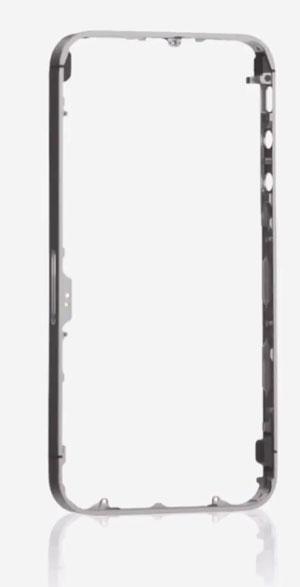 AppleInsider is supported by its audience and may earn commission as an Amazon Associate and affiliate partner on qualifying purchases. These affiliate partnerships do not influence our editorial content.
Apple is gearing up to release new iPad and iPhone models in 2012 that will connect to long-term evolution 4G high-speed data networks, according to a new report [updated].
As relayed by Macotakara on Wednesday, Japan's Nikkei Business reported that carrier NTT DoCoMo is in talks to release an LTE-capable iPad in the summer of 2012. That would be followed by a new 4G LTE iPhone in the autumn, or one year after the iPhone 4S launched.
Executives with the wireless carrier were said to have visited the U.S. in mid-November to talk with Apple Chief Executive Tim Cook. The two parties allegedly agreed to begin "full-scale negotiations" for the sale of LTE-capable iPhones and iPads.
Update: NTT DoCoMo has denied the report in a press release, stating there is "no basic agreement" in place with Apple.
The original report runs in contrast to an earlier report this month from The Wall Street Journal, which claimed that negotiations between Apple and NTT DoCoMo came to a standstill. It was said that the two parties reached an impasse over the carrier wishing to install proprietary applications on the iPhone, something that Apple would not agree to.
NTT DoCoMo President and Chief Executive Ryuji Yamada said it was difficult for his company to offer the iPhone because of large commitment requirements and Apple's control over the iOS platform. But the latest report claims that Yamada came to the U.S. in mid-November to discuss Apple's apparent next-generation LTE products and a potential partnership.
Claims of a 4G LTE iPhone and iPad are not new, and rumors have persisted for years that Apple plans to build such devices. There were even scattered reports claiming that the iPhone 4S would feature LTE, though most reports prior to the device's announcement pegged 4G as a feature more likely to appear in 2012.
Reports from earlier this year claimed that Apple had eyed building an LTE-capable iPhone in 2011, but opted to push back the launch of such a device in 2012. It was said that the implementation of LTE networks had not yet matured enough to satisfy Apple.
In a quarterly conference call earlier this year, Apple Chief Executive Tim Cook, then the company's chief operating officer, said that poor battery life and other issues with current LTE technology were enough to dissuade the company from pursuing an LTE iPhone at the time.
"The first generation of LTE chipsets force a lot of design compromises with the handset, and some of those we are just not willing to make," Cook said.