Apple's iOS 5 boosts Twitter signups 25%, Wolfram Alpha searches by 20x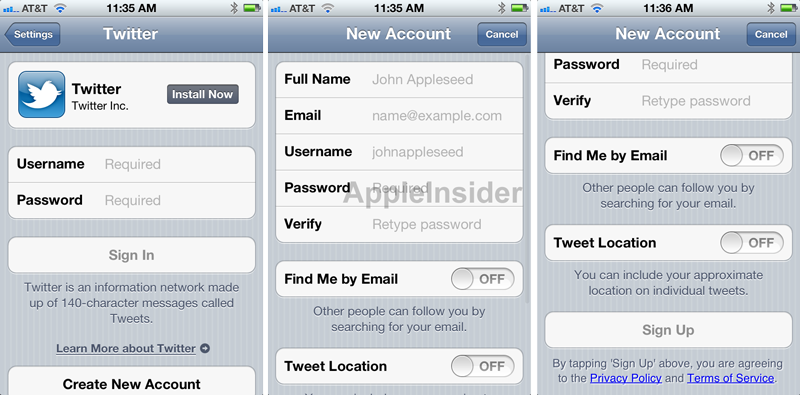 AppleInsider may earn an affiliate commission on purchases made through links on our site.
Apple's release of iOS 5 for both new devices and iPhones dating back to 2009 has had a significant impact on its integration partners, with Twitter noting a 25 percent increase in new accounts and Wolfram Alpha stating that Siri boosted its query volume 20 fold, disrupting the status quo in search and web services.
Apple added single-sign on Twitter integration as a top feature in iOS 5, allowing users to provide their Twitter credentials to the system once, and then use Twitter services throughout bundled apps (including Safari, Maps and Photos) and within third party apps after giving them permission.
As a result, Twitter announced today in a new event debuting its new web site that following Apple's introduction of iOS 5, monthly signups for the free service are up 25 percent, reaching 100 million monthly active users in September, according to reports by TechCrunch.
Dick Costolo, Twitter's chief executive, noted in October that daily signups had tripled following the release of iOS 5, and called Apple and "corporate mentor."
In November, a report stated that 40 percent of photos shared via Twitter were coming from iOS users, noting that built-in Twitter integration in iOS 5 Photos had already made it a top ten photo sharing client for the service.
Just prior to the release, Twitter founder Jack Dorsey wrote to third party developers, "Very soon, anywhere there's an iPhone or an iPad, you'll always find Twitter."
He added, "With Apple's upcoming deep integration of Twitter into iOS 5, there is an opportunity for us, together, to take the ecosystem to a new level."
Integration vs intimidation
In November of 2010, Apple worked with Twitter to integrate its service into iTunes Ping as a way to share reviews of and links to content within the iTunes Store.
Apple's ongoing partnership with Twitter has progressed much more smoothly than its halting relationship with Facebook, which Apple says demanded unreasonable terms for iTunes Ping integration and refused to allow Apple to integrate native support for Facebook on the iPad, despite working with HP to build in Facebook support in webOS for that company's failed TouchPad.
Apple's partnerships with Twitter and similar services (including Yelp integration within Siri) are also markedly different than Google's approach, which has attempted to copy and displace startups with its own imitative services. Google tried to launch Buzz as a Twitter killer, has tried to squash Facebook with its own Google+ clone, and has plagiarized Yelp's content to populate its own rival Places service.
Using this partnership strategy, Apple has been able to add new search functionality for its iOS 5 users via Siri without increasing its reliance upon Google, and without having to build, operate and maintain vast search services of its own.
The latter strategy has cost Microsoft billions even as its unprofitable Bing investments in web, local and maps search services have had limited impact on taking search revenue share from Google. Microsoft is spending millions in attempts to pay carriers to subvert Android phones to default to using Bing, and recently partnered with CNET to add a Bing malware installer to Download.com Windows software distribution of free and open software projects.
Siri having an serious impact on search
Rather than building its own services, Apple has hooked up with Yelp for local reviews and Wolfram Alpha to deliver direct, authoritative answers to users' Siri queries. Rather than paying for its services via ads like Google, Wolfram Research sells apps and collects partnership fees.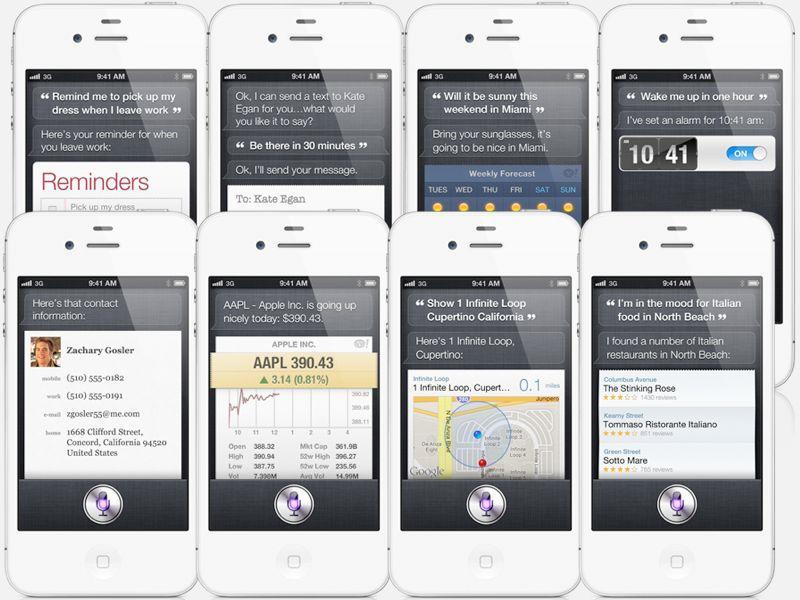 After integrating with Apple's Siri on the new iPhone 4S, Wolfram reported a 20 fold increase in query traffic in the first week. Wolfram Research executive director Luc Barthelet told MIT's Technology Review that Siri enables Apple to provide direct answers in a way that Google can't match for Android users, because "what would happen to Google's business model if they just provided answers? They want users to look at the results. That's what makes their ad space valuable."
The same report cited Michael Thompson, senior vice president of the mobile division of Nuance Communications, (the speech-recognition software that Apple licenses in Siri), as noting that Siri is "taking away the toll-booth functionality of the search portals."