40% of BlackBerry, Windows & Android smartphone owners prefer Apple's iPad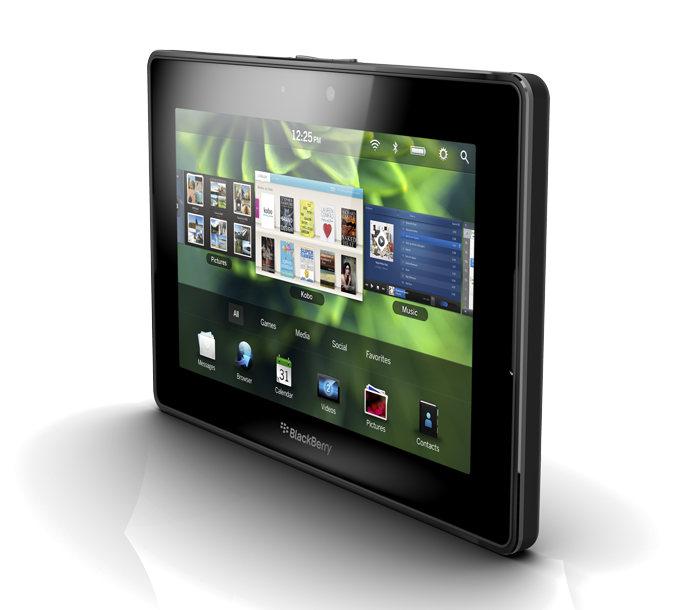 AppleInsider is supported by its audience and may earn commission as an Amazon Associate and affiliate partner on qualifying purchases. These affiliate partnerships do not influence our editorial content.
More than 40 percent of owners of smartphones on BlackBerry, Windows Phone and Android platforms prefer Apple's iPad to tablets from their current smartphone operating system makers, according to a recent survey.
Market research firm Maritz Research found that, at least for Apple's competitors, consumer smartphone loyalty does not directly translate to tablet loyalty, as noted by Forbes.
The firm conducted an online poll in November, surveying 2,500 people across the U.S. Respondents were presented with 14 tablets from 11 different manufacturers and asked which one they would choose if they were to purchase a tablet.
Owners of Research in Motion's BlackBerry smartphones showed the least loyalty to their current platform. 53 percent of BlackBerry users said they would buy an iPad, compared to just 8.5 percent that indicated preference for RIM's own PlayBook tablet. 12 percent of respondents said they would choose Amazon's Kindle Fire, while 11 percent selected Samsung's Galaxy Tab.
RIM had originally counted on BlackBerry users to comprise the PlayBook's base market, but sales of the device have yet to take off, with just 200,000 units shipped during RIM's August quarter. The company revealed last week that it was taking a $485 million accounting charge due to unsold PlayBook inventory.
As for Android users, 41 percent of them listed the iPad as their top choice for a tablet. They did, however show higher loyalty to their current platform than BlackBerry users, with 15 percent indicating preference for the Kindle Fire and 19 percent for the Galaxy Tab, both of which run Google's Android mobile OS.
40 percent of consumers using either Windows Phone or Windows Mobile phones said they would purchase the iPad, while 16 percent chose the Kindle Fire and 12 percent opted for the Galaxy Tab. But, few users expressed interest in the HP Slate 500, the one Windows-power tablet mentioned in the survey.
For its part, Apple appears to have inspired loyalty for its iOS among iPhone owners, as 77 percent of them said they would buy the iPad. Just 8 percent chose the Kindle Fire and 5 percent went with the Galaxy Tab.
In addition to future purchase preference, the survey also tracked real-world purchases over the past three months. 50 percent of respondents said they had bought an iPad recently, compared to 13 percent who had acquired the Kindle Fire. Meanwhile, Samsung's Galaxy Tab comprised 9 percent of recent purchases.
Maritz senior strategic consulting director Michael Allenson told Forbes in an interview that the Kindle Fire had made a strong showing, given that the device had just gone on sale when the survey was conducted. "As the [tablet] market continues to mature and include more mainstream consumers, it is likely that there will be room for other [non-Apple] brands to flourish," he said.
For now, iPad competitors appear to stand a better chance in the mid- to low-end segment of the tablet market. Respondents willing to pay $500 or more for a tablet indicated a strong preference for the iPad, but consumers looking to spend between $250 and $500 favored the Galaxy Tab over the Kindle Fire. Those looking to spend $250 or less preferred the Kindle Fire.
Budget tablets may be cheap enough to be considered as impulse buys by some customers. 17 percent of respondents said they had purchased them as a last-minute decision, according to the report.
Though Apple has held a dominant position in the tablet market since it launched the iPad last April, recent indications suggest that the Kindle Fire could chip away at the company's lead. One analysts believes the Kindle Fire will reach a 15.3 percent share for the December quarter, while Apple will retain more than half the market. Other analysts have cautioned that iPad sales could be "a little light" this quarter because of cannibalization from Apple's own MacBook Air.
Even with the Kindle Fire gaining momentum, Apple is expected to maintain a majority position in the tablet market. Gartner predicts Apple will hold more than 50 percent tablet share through 2014.
Apple itself doesn't appear to be afraid of the Fire. The company's executives have stated that the success of the Fire could actually draw consumers to the iPad as new tablet owners look for more feature-rich experiences.