Customers line up for grand opening of Apple's Grand Central store [u]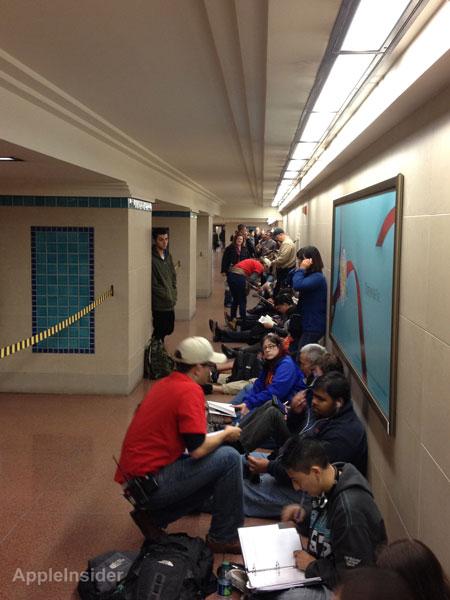 AppleInsider may earn an affiliate commission on purchases made through links on our site.
Friday's grand opening of the new Apple Store in New York's Grand Central Terminal drew a crowd of customers who lined up to be among the first to shop at the massive new retail location [updated with more pictures].
Early Friday morning, a line of about 40 people had already formed ahead of the grand opening of the store at 10 a.m. Those waiting in line stayed in a side corridor to ensure the crowd didn't get in the way of commuters using the terminal for travel.
Those at the very front of the line stayed overnight in sleeping bags to make sure they would be the first into the new retail location. Apple employees also handed out bottles of Smartwater to those in line to make sure they were hydrated.
In addition to the traditional media, an Apple camera crew was also on hand to interview those waiting in line. Wearing red t-shirts with the Apple logo on the chest, the employees spoke with customers who awaited the grand opening Friday morning.
Apple offered a first look at the store earlier this week ahead of the official opening. The open area looks down on the main concourse of Grand Central Terminal with chandeliers overhead, featuring the company's signature maple woods tables showcasing its products.
The entranceway to the store features a large, glowing Apple logo on the east balcony. Stairs to the store are above the entrance to tracks 100 through 117 and the dining concourse.
The 23,000-square-foot store will be one of Apple's largest retail locations in the world. It sits in a prime location in Grand Central Terminal, though which an estimated 700,000 people pass every day.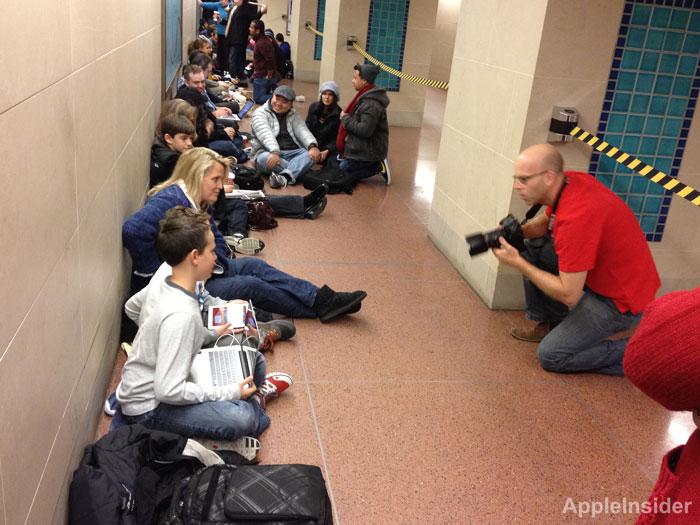 The Grand Central Apple Store is staffed by 315 employees and features Apple's largest Personal Setup area in the world. It also features two Genius Bars.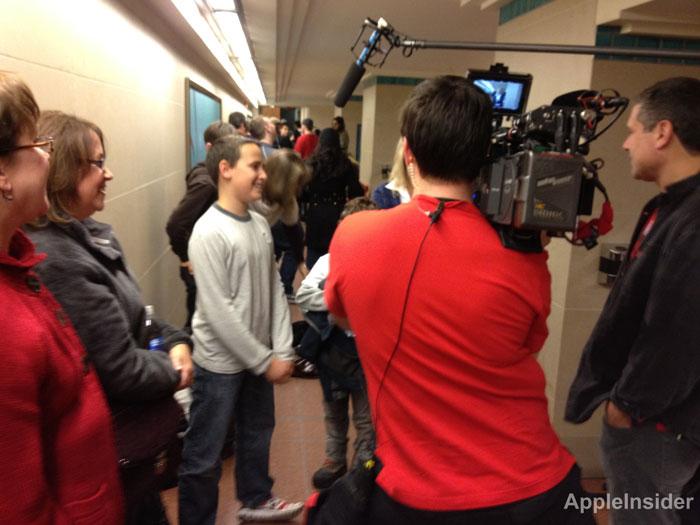 Following today's grand opening, normal hours for the store will be 7 a.m. to 9 p.m. Monday through Friday, 10 a.m. to 7 p.m. on Saturdays, and 11 a.m. to 6 p.m. on Sundays. Thanks to AppleInsider reader Ryan for the details and pictures from Friday morning's event.
Update: Below, see more pictures of the massive crowd that formed after the store finally opened at 10 a.m.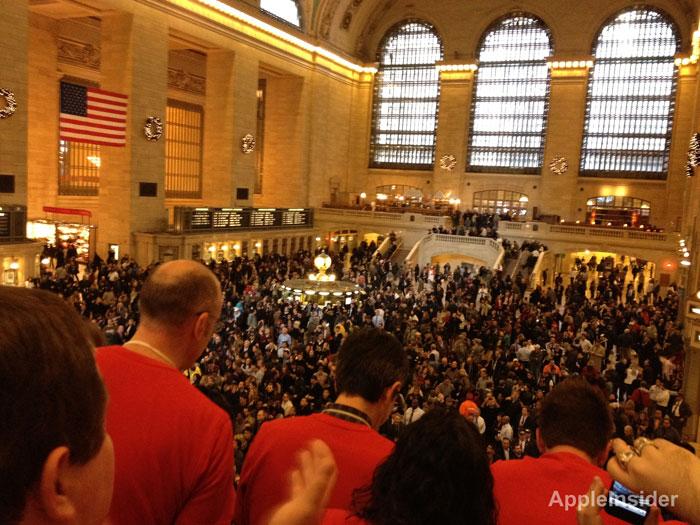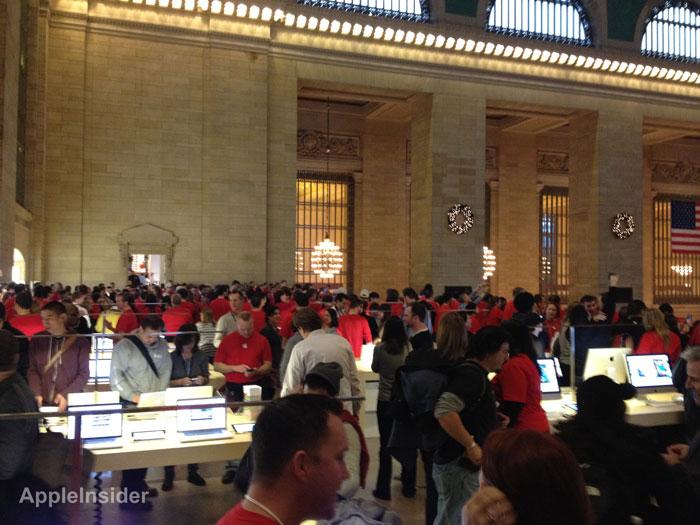 Update 2: Apple has released its own photos of the store opening.