Construction begins at site of Apple's Grand Central Terminal store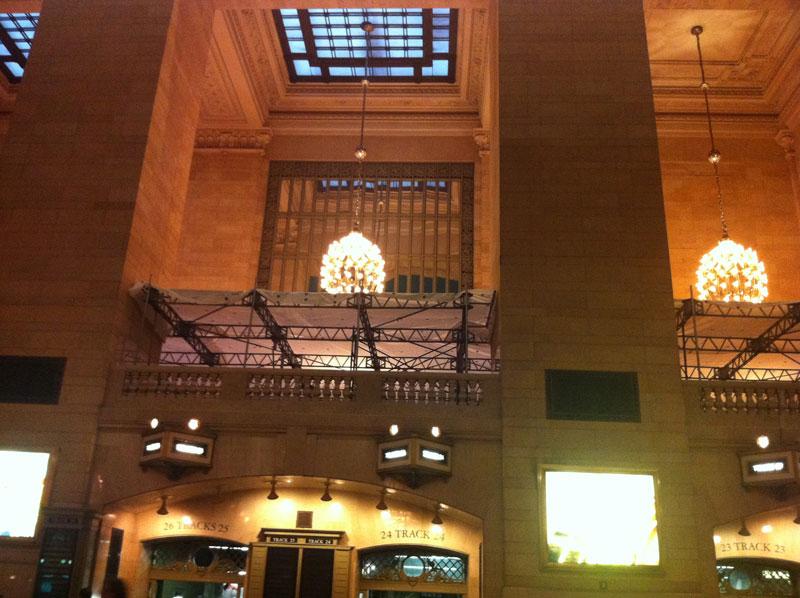 AppleInsider may earn an affiliate commission on purchases made through links on our site.
Construction is now underway at New York's Grand Central Terminal, where Apple is hard at work on a new retail store that may open this year.
Temporary scaffolding can now be seen on the second floor at the world-famous terminal. The start of construction comes after Apple received approval from the Metropolitan Transportation Authority last month.
Apple's new retail outlet will encompass two adjacent balconies for a massive 23,000 square-foot location. The ongoing construction can be seen in new photos taken from the ground floor of the terminal by AppleInsider reader Mike DeFrancesco.
The project is expected to take about four months to complete, and the company reportedly hopes to have its Grand Central store open to the public before this holiday shopping season.
Earlier this year, the project went through an on-and-off phase, where at one point it appeared the effort was abandoned entirely. But Apple eventually reached a deal with the MTA, and paid the previous tenant, Charlie Palmer's Metrazur restaurant, $5 million to move out of the east balcony eight years early.
Apple is also said to be paying a premium for renting the area, somewhere between $800,000 and $1.1 million per year. That's well more than the $263,997 that was paid by Metrazur.
The massive store will be roughly 3,000 square feet larger than the company's existing flagships. Given the crowds that already utilize the terminal, Apple is said to be working with police to figure out how to handle lines during product releases, so that people are not waiting in the concourse.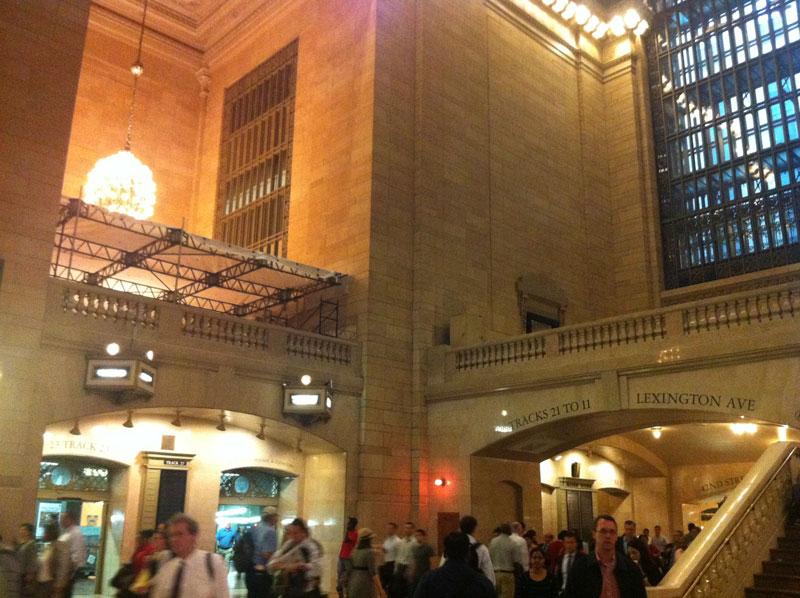 The iPhone maker, whose retail stores around the world draw large crowds, is said to have submitted its formal bid to the MTA "in linen-lined boxes, as if it were a wedding present to transit officials."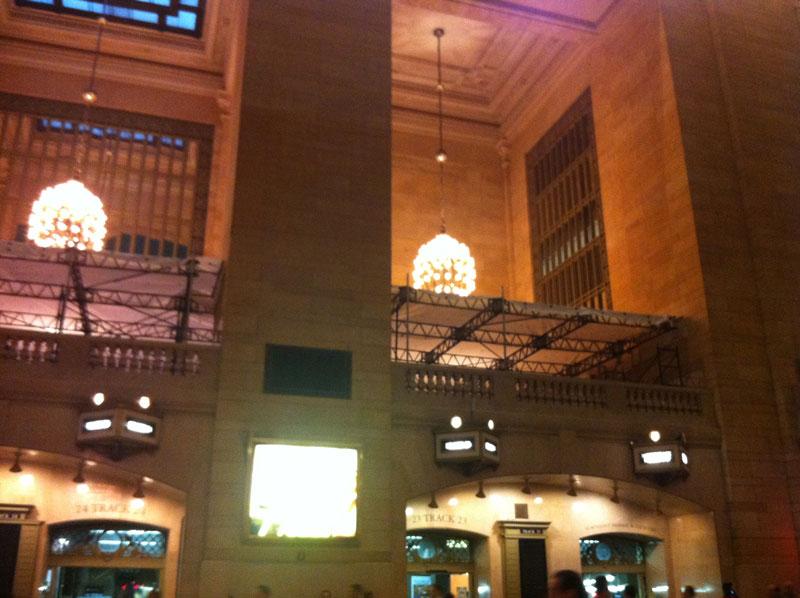 While the Grand Central store is being built, Apple is also hard at work in updating another New York City store in its flagship location on Fifth Avenue. Apple is currently replacing the glass cube that serves as the entrance to the underground location, simplifying it by cutting the number of panes from 90 to just 15.
Also in New York, Apple has planned an expansion to its SoHo store. The extensive construction there has forced the company to build a temporary location nearby that will remain open while the SoHo store is closed.