Apple's bid for marquee store in Grand Central Terminal nears approval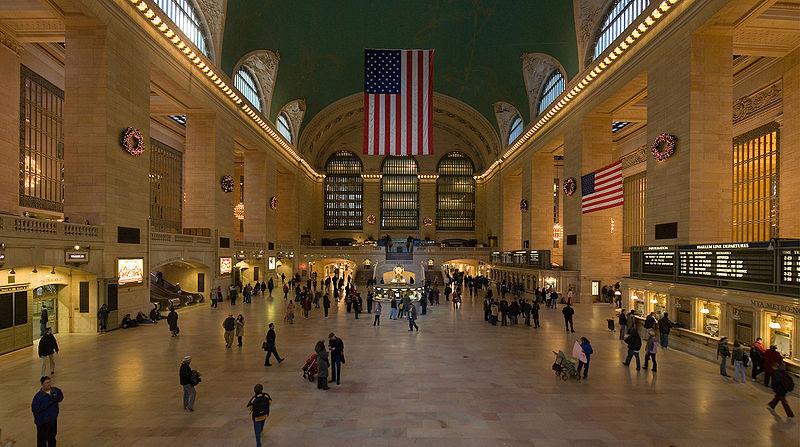 AppleInsider is supported by its audience and may earn commission as an Amazon Associate and affiliate partner on qualifying purchases. These affiliate partnerships do not influence our editorial content.
Industry watchers called it a long-shot, but an elaborate proposal by Apple to embed an unusual retail store within Manhattan's historic Grand Central Terminal is now expected to receive the green light by month's end.
The formal bid, reportedly submitted to the Metropolitan Transportation Authority by Apple "in linen-lined boxes, as if it were a wedding present to transit officials," calls for a high-profile shop on the terminal's balconies overlooking the main hall.
A few months ago, a report citing a source within the MTA suggested that Apple had abandoned plans for the 16,000-square-foot shop because the company faced a "long approval process" given its desire to place the store within the city landmark, as opposed to the station's pre-designated retail spaces.
But as recently as May, a spokesperson for the MTA said it was putting out bids for a "marquee space" within the terminal and that it hoped Apple would proceed with a bid on the location. The Cupertino-based electronics maker did.
Now, a person familiar with matter now tells the New York Times that the MTA's board is "expected to approve the deal as early as next week, at its monthly board meeting."
While the report offered no further details, earlier coverage of the matter said the MTA was seeking a single renter for two adjacent balconies on the north and east sides of the terminal. One of the balconies was home to Charlie Palmer's Métrazur restaurant, but that business closed July 1 as Palmer reportedly received a "substantial sum of money" to vacate.
Because the terminal at 42nd Street and Park Avenue in Midtown Manhattan is a city landmark, any changes to the interior must be approved by the Landmarks Preservation Commission. The site bid on by Apple offers 15,230 square feet of space, a size that's roughly 5,000 square feet smaller than the company's other retail outlets in the city.
In addition to hosting tens of thousands of wealthy commuters from Connecticut's Gold Cost and Westchester County each and every day, Grand Central Terminal is a tourist magnet due to its Beaux-Arts architecture and arched, constellation-dotted ceiling.
As such, some retail experts believe a Grand Central store could prove even more popular than Apple's iconic Fifth Avenue location, which is marked by a large glass cube for its above-ground entrance, and is open 24 hours a day.