Alleged iPad 3 component hints Apple is working on 'major redesign'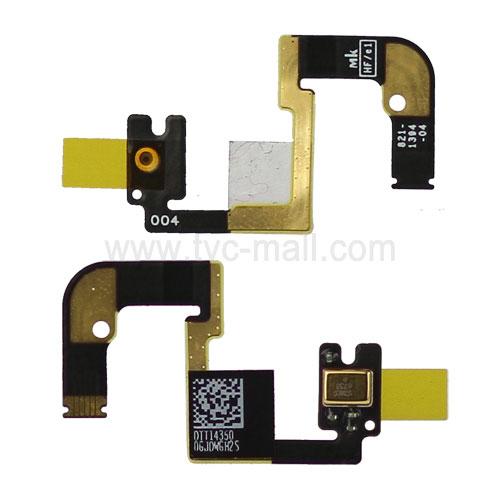 AppleInsider may earn an affiliate commission on purchases made through links on our site.
Another component claimed to be from Apple's third-generation iPad has offered yet another indication that the anticipated device could feature a significantly modified internal design.
Parts reseller TVC-Mall.com is currently selling the alleged "iPad 3" component, which is a microphone flex cable ribbon replacement. As noted by Cydia Blog (via MacRumors), the part shows a different arrangement in internal circuitry than with Apple's current-generation iPad 2.
"The tail end of the part makes a 'U-turn,' whereas the iPad 2's Microphone Mic Flex Cable makes almost 90-degree turn both ways," the report said.
The first claimed iPad 3 part surfaced in July, and it too hinted that the next touchscreen tablet from Apple could feature material design changes, at least internally. But the latest component comes as rumors of Apple's next iPad begin to pick up steam ahead of an anticipated early-2012 launch.
Recent reports have claimed Apple's manufacturing partners have already begun delivering parts and components for the third-generation iPad to original equipment manufacturers. Those manufacturing partners are also reportedly drawing down production of the iPad 2.
It was in early December of last year that third-party cases began to surface showing off a redesigned shell for Apple's second-generation iPad. Those cases proved to accurately reflect the flat back, rear camera and redesigned speaker grille of the eventually released iPad 2.
Apple's next iPad is expected to feature a high-resolution Retina Display, much like the pixel-packed screens currently found on the iPhone and iPod touch. New LCD panels for the so-called "iPad 3" are expected to be built by Sharp, and could feature its new "IGZO" displays, which allow for thinner designs and improved battery life.