Nuance acquires Vlingo to deliver Siri-like intelligent voice interfaces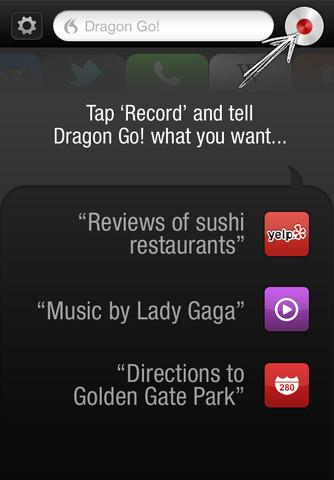 Nuance has announced plans to acquire Vlingo in order to deliver a new generation of voice-based, natural language interfaces for a variety of consumer and professional markets the company sees as being a $5 billion opportunity.
In a press release, Nuance Mobile's senior vice president Mike Thompson said that "virtually every mobile and consumer electronics company on the planet is looking for ways to integrate natural, conversational voice interactions into their mobile products, applications, and services," and said the acquisition of Vlingo would "accelerate the pace of innovation to meet this demand."
Nuance did not specify the terms of the acquisition. Vlingo, incorporated in 2006, is a closely held company backed by Charles River Ventures, Sigma Partners, Yahoo and AT&T, and is headquartered in Cambridge, Massachusetts. In addition to voice to text capabilities, Vlingo maintains an "Intent Engine" to parse what a user says and determine the desired actions, which is more compatible to Apple's Siri technology than the raw speech recognition tools offered by Google, Microsoft, and Nuance itself.
Thompson said the industry has been "inspired" by the introduction of services such as Apple's Siri (which incorporates Nuance voice recognition technology) and his own company's Dragon Go mobile app that delivers voice based search (below).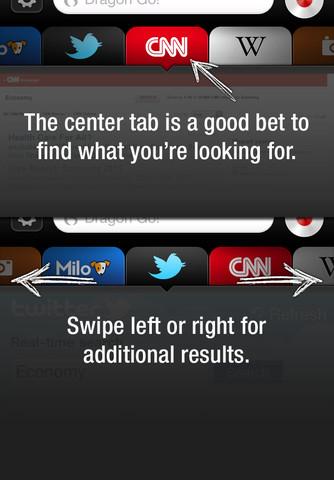 Vlingo chief executive Dave Grannan added that "Vlingo and Nuance have long shared a similar vision for the power and global proliferation of mobile voice and language understanding," adding that "as a result of our complementary research and development efforts, our companies are stronger together than alone. Our combined resources afford us the opportunity to better compete, and offer a powerful proposition to customers, partners and developers."
Nuance had previously sued Vlingo over patent infringement, losing one case in August before maintaining that it had additional legal action planned against the company.
Back in May, Apple was reported to be working closely with Nuance to license its technology for continued use in Siri, which it had acquired the previous year. It was rumored that Microsoft "had been pushing Apple hard" to use its own Bing voice recognition technology within iOS 5.
Apple ultimately delivered Siri using Nuance technology in its back end, causing lead developers from both Microsoft and Google to first describe Siri as nothing new and not the right direction for mobile devices, then backpedal with claims that they were actually ahead of Apple in voice assistant technologies, despite Apple's implementation being clearly superior at the moment.
Vlingo and Dragon Go are frequently cited among the short list of apps that are comparable to Siri, although Vlingo is often noted as having less accurate recognition capabilities, while Nuance's own app is aimed more at searching for information rather than integrating deeply into device features to perform functions such as Siri's ability to send messages to family members, manage appointments, and interact with other apps such as Find My Friends.