Sprint sold 1.8M iPhones in holiday quarter, 40% to new subscribers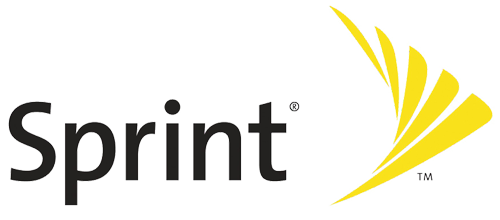 AppleInsider is supported by its audience and may earn commission as an Amazon Associate and affiliate partner on qualifying purchases. These affiliate partnerships do not influence our editorial content.
Sprint, the third-largest wireless carrier in the U.S., announced on Wednesday that it sold 1.8 million iPhones in the fourth quarter of 2011, with 40 percent of those to new subscribers.
The holiday quarter represents the debut of the iPhone on Sprint, with both the iPhone 4S and the iPhone 4 becoming available at the carrier in October. When the handsets became available, they broke Sprint's one-day sales records, but Wednesday was the first indication of just how many iPhones Sprint actually activated in the period.
In all, Sprint had net subscriber additions of 1.6 million during the fourth quarter of 2011, representing the carrier's best quarterly result in 6 years. The iPhone represented 720,000 of those new customers, or 45 percent.
"Our strong fourth quarter performance illustrates the power of matching iconic devices like the iPhone with our simple, unlimited plans and industry-leading customer experience," said Dan Hesse, Sprint CEO. "During the past year, Sprint added more than 5 million net new customers and grew wireless service revenue by more than 5 percent, including 17 percent for the Sprint platform. This momentum gives us confidence as we execute our Network Vision upgrade and 4G LTE roll-out."
Sprint's numbers compare to 7.6 million iPhone activations at AT&T, which was Apple's exclusive carrier partner in the U.S. for years. The iPhone represented more than 80 percent of the smartphones activated at AT&T in the holiday quarter.
And Verizon, the largest wireless carrier in the U.S., and a company that first gained access to the iPhone in February of 2011, activated 4.2 million iPhones in the holiday quarter. That represented more than half of the 7.7 million smartphones Verizon sold in the three-month period.
The iPhone helped Sprint report its largest sequential increase in operating revenues in more than 5 years. Sprint now serves more than 55 million customers, its highest total ever.
The carrier said its strong revenue growth and cost management were partially offset in the quarter by sales expense caused by a "successful launch of the iPhone." Last year, it was rumored that Sprint had purchased 30.5 million iPhones from Apple over the next four years in a $20 billion commitment described by The Wall Street Journal as a "bet-the-company" move.