iPhone 4S, iPhone 4 break Sprint one-day sales, AT&T activation records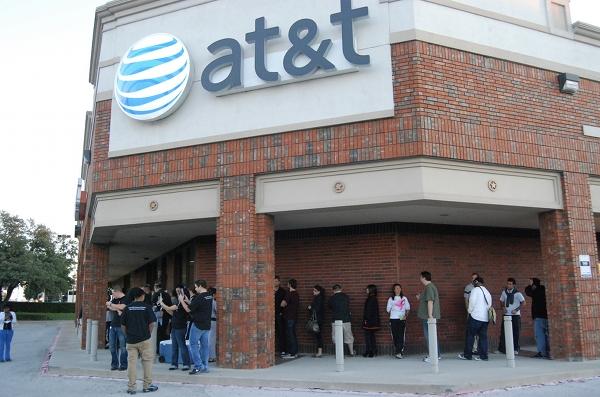 AppleInsider is supported by its audience and may earn commission as an Amazon Associate and affiliate partner on qualifying purchases. These affiliate partnerships do not influence our editorial content.
Sprint confirmed on Friday that launch day sales of Apple's iPhone 4S and iPhone 4 topped the carrier's previous one-day sales record while AT&T announced a record number of activations.
It took only four hours for Sprint to break its previous one-day sales record after starting nationwide sales this morning.
"Sprint today reported its best ever day of sales in retail, web and telesales for a device family in Sprint history with the launch of iPhone 4S and iPhone 4.," said Fared Adib, Sprint's Product Chief.
While AT&T has yet to announce sales numbers, the company did confirm that a record number of iPhones had been activated as of 4:30 p.m. ET launch day. The company released a statement saying that is "is on-track to double (its) previous record for activations on a single day."
Apple's next-generation handset has been so popular that, due to the high number of activations, AT&T saw server issues, with customers receiving a message saying that their activation was "pending."
Since then, many AT&T customers, particularly those on the East Coast, have been left staring at their sparkling new device for over 7 hours waiting for the carrier to push through their activations so they can proceed past the set-up screen and begin using their device
A customer service rep for AT&T told AppleInsider Friday evening that activations were delayed by as much as two hours the last time her superiors provided her with an update on the matter, which was much earlier Friday morning.
Sprint, the nation's third-largest carrier, is the latest to carry the iPhone in the U.S., after AT&T and Verizon, and is the only mobile operator still offering unlimited data plans to new and existing subscribers.
"The response to this device by current and new customers has surpassed our expectations and validates our customers' desire for a truly unlimited data pricing plan," Adib said.
Earlier this year Sprint blamed poor quarterly results on its inability to offer the iPhone to interested customers.
A report published before Apple's Oct. 4 iPhone event revealed that Sprint signed a $20 billion deal with Apple to sell 30.5 million iPhone units in the following four years.
Crowd awaiting iPhone 4S on launch day | source: AT&T flickr
The iPhone 4S, the latest addition to Apple's smartphone lineup, was launched today after a week of pre-sales in seven countries including USA, Canada, UK, France, Germany, Australia and Japan.